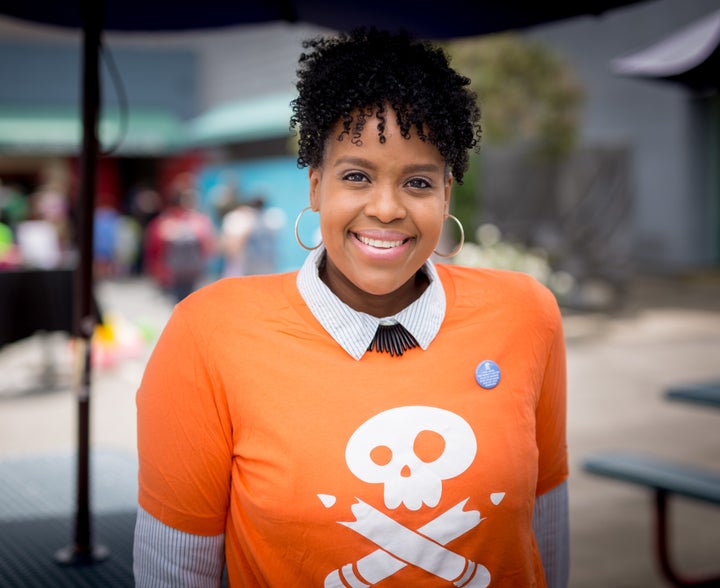 A standout favorite on Issa Rae's hit HBO series "Insecure" over the past two seasons has been Kelli, a censor-lacking, good time-having, always "on 10″ friend to the main character.
Comedian and writer Natasha Rothwell is the actress who consistently has the show's fans crying real tears over her outrageous one-liners and outspoken personality. Rothwell, who's starred in Netflix's "The Characters" and written for "Saturday Night Live," has made an indelible mark on the series and industry both on screen and off ― she's among the less than 5 percent of black TV writers in Hollywood.
In promotion of the complete second season of "Insecure" being released on iTunes, Amazon and GooglePlay, Rothwell spoke with HuffPost about regularly making the cast break character with her hilarious improv, writing the irreverent fictional TV show "Due North" and creating a space for curvy black women to see themselves reflected onscreen.
When did you realize you were funny?
Very much like "Lion King," my parents held me up like Simba and I told a knock-knock joke. [Laughs.] I have always gravitated toward levity and my parents; I'm sure they have a VHS tape of me when I'm making jokes and trying to make faces when the family was taking a picture. So it's always been a part of my family and that's how we are with each other. I grew up in a funny household and I love making people laugh. It brings me so much joy.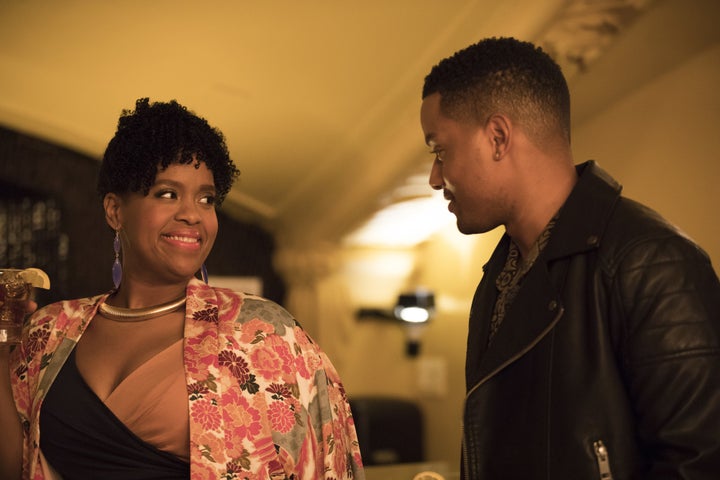 You've noted in past interviews that who you are in real life and Kelli on "Insecure" are so different. How do you tap into the essence of Kelli?
It's not necessarily turning off and on a switch ... playing her 'cause I feel like it's turning a dial up and down. I feel like there are parts of Kelli that exist within me every day [but] I don't have those dials turned all the way up to 10. It's like with Kelli I can turn up the volume on her not having a censor and her telling her friends what she thinks and her speaking her mind, that's always up to 10. But in real life, I may still have those qualities. They may be at a 3 or 4 depending on the circumstances and who I'm talking to. So for me it's been balancing what volume she's at in all aspects of her character. It's a treat that I get to really tap into her, be free and not care what people think 'cause in real life I care very much about what people think all the time. A little too much, I think. But yeah, that's how I sort of get away with playing her.
Many of your lines are improv, which is super impressive. How do you come up with lines like "Ever been burped?" on the spot? How often do your cast mates break character from laughing at your lines?
Well, I've been improvising since high school. I did it in college. I [was a part of] Erasable Inc. at University of Maryland, my improv troupe. And then I did it professionally in D.C. in Washington Improv Theater and in New York for years and years and years at UCB. Improv is just one of my favorite forms of expression because you're really performing without a deck, without a script and you have to listen and really trust who you're playing with and really build on ideas that already exist. I can really play with how that information is delivered but I wouldn't be able to do that without Issa and Prentice [Penny] as a director's support. They really put trust in me.
The thing about improv that I really love in scripted television is that it really makes a moment authentic. You know what your key partner is gonna say, you're waiting for them to say the line before you say your line. It becomes mechanical at a certain point, not really allowing yourself to be in the moment and there's nothing that puts you in the moment quite like improv. You don't know what your scene partner's gonna say but you really have to listen and respond accordingly and so from the beginning when they needed that, a skill that I had and that I loved to do and they allowed me to do it every scene and everything we've shot since, they've given me opportunities to play. Now I make it a goal. My goal is to make a break. [Laughs.] I will say I'm kinda successful at it. I like making the crew laugh, I like making my scene partners laugh and really making those things a moment.
In an unexpected way, Kelli seems to act as an anchor in the friendship. She's the most off-the-wall but seemingly the one who has her shit together the most. Was that on purpose?
I don't know if it was on purpose but it definitely shook out that way. I got so many people reaching out to me on social media saying Kelli is the one who's got it together, everyone else got problems. I don't think it was intentional but I do think that we're all the [different] versions that link back to Issa. There's a married, sort of grounded, sort of bougie version of Issa that she doesn't think is there all the time but Tiffany is there to remind her. There's the version of Issa that will fly off the handles and not care what people think and I think Kelli sort of represents that. And I think her immediate Gemini twin in Molly where she sees herself the most. I think they balance each other, reflect each other's personalities the most.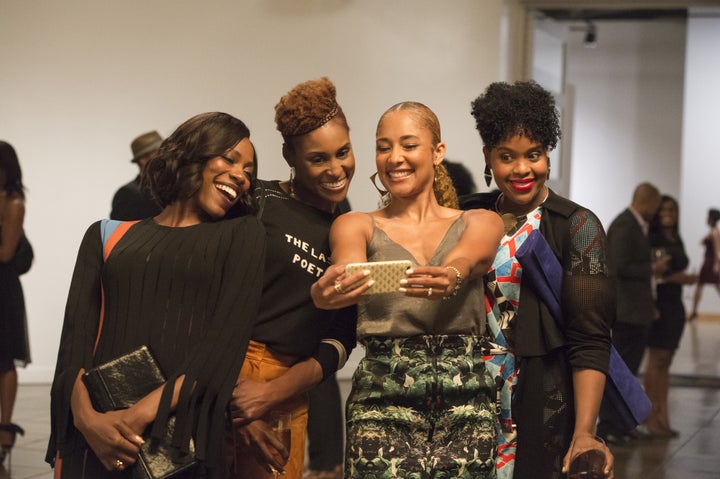 It feels like you all are actual friends. What's the dynamic between you four ladies off screen?
It's amazing. We don't get to be in a lot of scenes together. It feels like every episode there's some version of the four of us together. My favorite is when we all get to play 'cause we bring such different energies into the room but it's so much fun. Each individual woman on her own brings something unique and powerful to the table on and off-screen and so it's been a real pleasure getting to know them over the last two seasons and going into our third and watching sort of the relationships on screen and off-screen evolve and get stronger. It's just very rare in this business as a woman of color to be in a situation where I'm performing with all women of color and that represents so many different versions of what it means to be a woman of color. It's just so rare. So when we get together, it's just a little black girl magic party because we're so excited to be in each other's company and have the opportunity to tell those stories.
Will we get more into Kelli's story in the next season?
I hope so. The big thing about Kelli and Molly and Tiffany and all the characters on the show, we're there to service Issa's story — and I'm saying Issa as a character but also Issa as the runner of the show. And so my hope is that there's more Kelli but I don't want more Kelli if it doesn't serve the story we're trying to tell and the journey that [Issa is] on. I think that's what makes all of the seasoning of the show: we get a little bit of Tiffany, we get a little bit of Kelli, we get a little pop of Thug Yoda. It makes it so desirable because it's not too much of a good thing and so I don't want people to get exhausted by Kelli.
You also played a major part in writing "Due North." What inspired the mini-show?
We were making a joke in the writers room, to be honest. One of the writers' last names is Dougan and that's the "due" part of "Due North," and we have Dayna North, who's one of the producers of the show. One day we were at lunch and after lunch we usually go on a walk because we eat a lot and they stuck around the office because they had work to do and we were teasing them like, "What are you guys up to, Dougan and North, here?" So that just evolved into the most ridiculous inside joke and sort of that's how it started. And once we realized that sort of a show within a show could be a "Scandal" meets "Underground," we of course in making a name just played right into it. And it was so much fun to write. I feel like some of my favorite things to watch and my favorite things to write are pretty irreverent and definitely subvert expectations and that to me is the core of "Due North." I think that's sort of the fun of it. People are watching it, expecting a very reverential show surrounding slavery and it couldn't be more gaudy and I love that.
You've been in the game for a while but you're just recently getting on people's radar with your relatively Cardi B-paced come-up from UCB to "SNL" to "Characters" to "Insecure." How have you been able to perfect your craft?
I think one of the things that I count on... is it's about being prolific and not perfect. It's about creating as much as possible the things that you love, that excite you, that make people laugh and putting your best into that. It's really hard out there regardless of your background, your talent, your pedigree, it's very hard and competitive. So I was lucky even to have people recognize what I brought to the table because I tried very hard, very, very hard to [use] my voice and try to tell stories, tell jokes and bring to the table things that I thought were important. I think ... success is when preparedness meets opportunity. And so like you said, the Cardi B come-up, but you said in the beginning that I've been in it for a minute and so I've been grinding for a long time and so I just wanted to be prepared when the opportunity arose and when the opportunity came. You have to work twice as hard being a woman of color in this industry — in any industry, really — and so I just had my stuff together and to me, that led to the success that you guys are seeing now.
I'm still shook by it. Every day I'm like, "I can't believe I get to do this for a living." And to me the reason why I work as hard as I do is because I want other people who look like me that are watching the shows to see themselves represented cause I didn't always have that. And so it's important to me that I work hard in the time behind the camera and the time in front of the camera and I put out content that's worthy of people watching, that people are inspired by because we need to diversify what we see and how we see television and stuff. That's how I feel like my grind has gotten me here.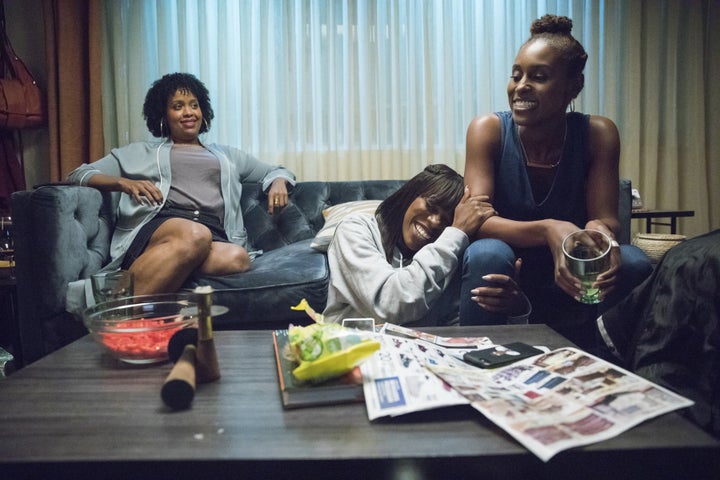 You're a curvy black female comedian writing and acting on a show on a premium network. We don't get to see that often, if ever. What significance does the presence you have right now for the culture have for you?
I'm a body positive, fat-loving feminist. That's who I am off-screen. So when the camera's on, that's not changing. I might be saying different lines of dialogue, I might be playing a different character, but that's true of who I am and what I stand for. And for me as a body-positive, fat-loving feminist, I need other thick and beautiful women to see themselves represented in ways where they are charactered but not caricatured. They are grounded characters with real lives, real stories, real backgrounds and the focus of the scene that they're in is not their size or their color. They're telling a true, honest story about emotion, about life and death and struggle. And she just happens to be black and she happens to be plus size. By doing that, you really validate their stories by being worthy of being told.
It doesn't have to be something that's exceptional about the things that you're doing or mak[ing] it extra black or extra thick or extra whatever. Visibility is so key and I think that's why "Insecure" is popping off the way it is. "Insecure" is a show about a real regular black girl. She's not doing anything that's extraordinary, she's not finding the cure for AIDS, she's not out there fighting gang warfare. She's just kinda broke, likes wine and dick. I love that we get to tell regular stories and actually have diversity in the way that we're telling those regular stories by having me on the show. [That] makes me feel happy because I'm standing up there for all the curvy chicks. That makes me proud.
Team Issa or Team Lawrence?
Do you say that as Kelli or Natasha?
What's next for you? What other project are you working on or aspire to work on?
I have several irons in different fires. Like I said, I'm trying to be prolific if I can and not perfect so I'm taking a lot of opportunities that have been given to me and really trying to run with them. Some stuff that I can't talk about, some stuff that I can. I am in the middle of working on my show for HBO. We're in the thick of writing and creating what that show will be and I'm really excited about what it's looking like and getting to the point where it will be on TV soon. But the immediate, immediate: girl, on Monday, I gotta go start writing season 3, getting back into it. Making sure you guys have entertainment for next year.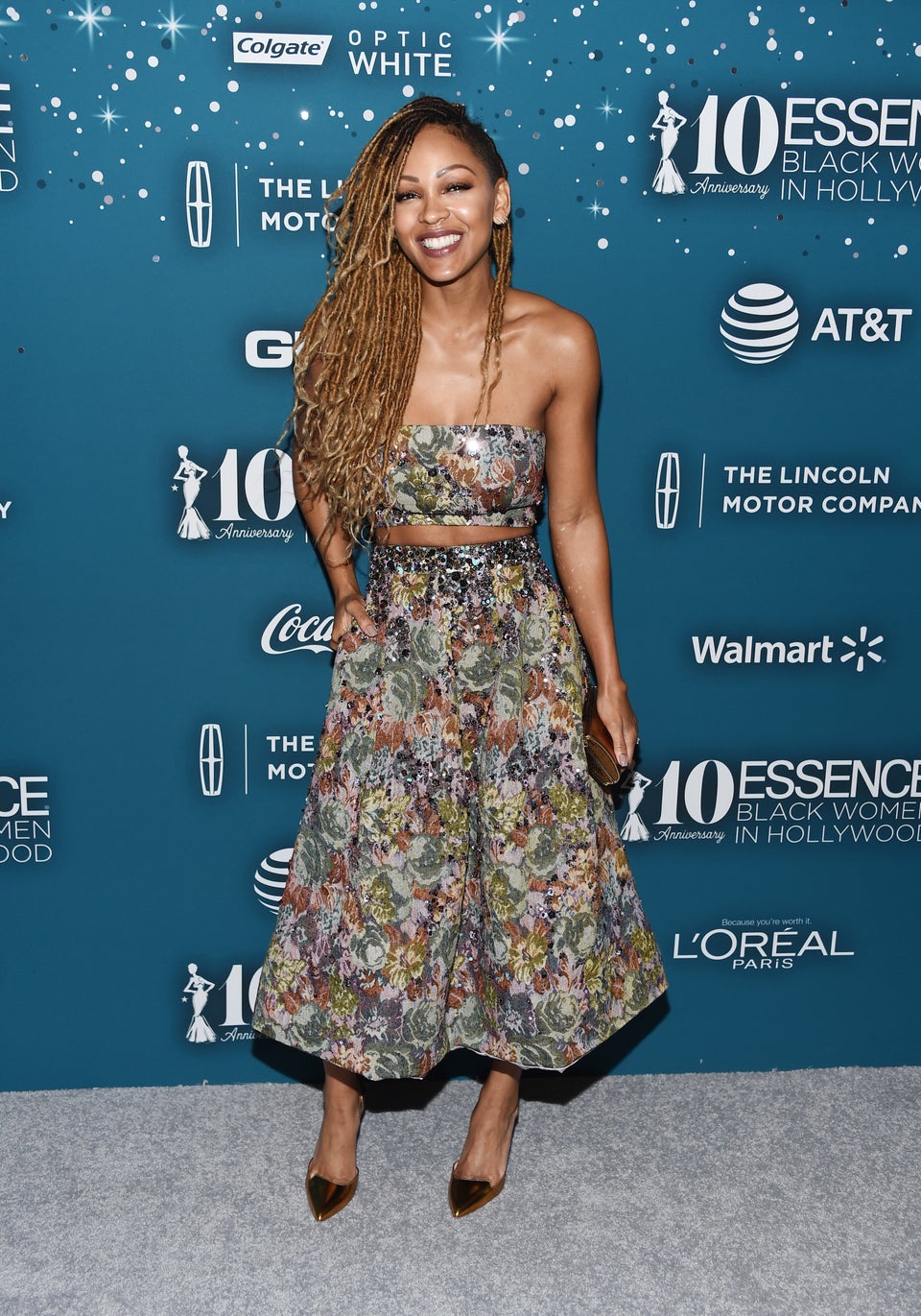 Essence Black Women In Hollywood 2017
Popular in the Community