Bell's comments are deeply offensive to those of us who live in the Greater Boston area. We have family members and friends who are being terrorized by Dzhokhar Tsarnaev. The people of Boston have shown remarkable courage. patience, and humanity during a time of tragedy. To see an elected official use the pain and suffering of our neighbors turned into an opportunity for partisan grandstanding is beyond insensitive, it is barbaric.

Rep. Bell should do the right thing and consider resigning his seat.

Bell's original tweet suggested that Bostonians locked down in their houses on Friday would have felt more comfortable with the type of assault weapons and large-capacity magazines that many had supported banning in gun control legislation that failed this week.
I wonder how many Boston liberals spent the night cowering in their homes wishing they had an AR-15 with a hi-capacity magazine? #2A

— Nate Bell (@NateBell4AR) April 19, 2013
Bell had earlier attempted to back away from the comment, saying he was only expressing "frustration" over gun control efforts supported by many Democrats.
"I don't regret the content as much as I regret the timing," Bell told The Associated Press. "I really didn't think about it going to Boston and was generally expressing my personal view of how I would have felt in that situation myself."
The nationwide attention given to Bell's tweet also forced other state lawmakers from both parties to step in and denounce the Republican's message. One of the sharpest responses came from state House Minority Leader Greg Leding (D), who called Bell's remark "tasteless."
"The people of Boston are not cowards. They are patriots," Leding said in a statement issued by state Democratic Party, according to the AP. "No one, including Rep. Bell, should ever infer that the American people are anything other than courageous, and the only words we should be offering to the people of Boston are those of support and of prayer."
Before You Go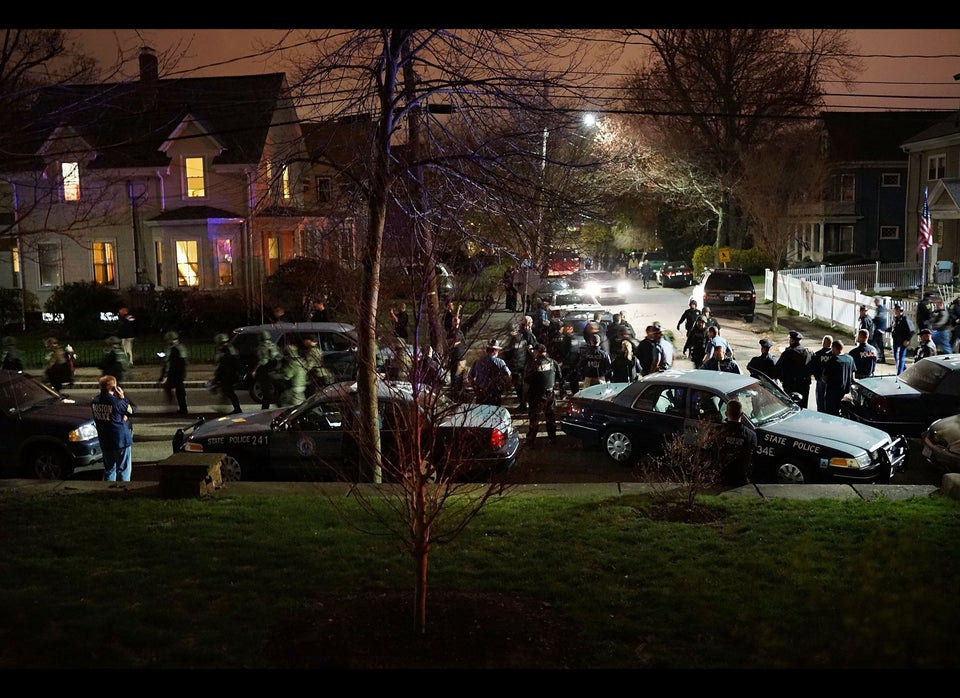 Manhunt For Suspect #2
Popular in the Community