Bell brought the topic of gun control into the mix when he tweeted:
I wonder how many Boston liberals spent the night cowering in their homes wishing they had an AR-15 with a hi-capacity magazine? #2A

— Nate Bell (@NateBell4AR) April 19, 2013
The tweet comes after gun legislation failed in the Senate, when measures to improve background checks and ban assault weapons and high-capacity ammunition magazines all failed.
Click here for live updates, video and photos from the manhunt in Boston.
Late Thursday night news broke that Boston police had identified suspects in the Boston bombing, with one shot and killed and one on the loose.
Two suspects in the Boston Marathon bombing killed an MIT police officer, injured a transit officer in a firefight and threw explosive devices at police during their getaway attempt in a long night of violence that left one of them dead and another still at large Friday, authorities said as the manhunt intensified for a young man described as a dangerous terrorist.

The suspects were identified to The Associated Press as coming from the Russian region near Chechnya, which has been plagued by an Islamic insurgency stemming from separatist wars. A law enforcement intelligence bulletin obtained by the AP identified the surviving bomb suspect as Dzhokhar A. Tsarnaev, a 19-year-old who had been living in Cambridge, Mass.
Before You Go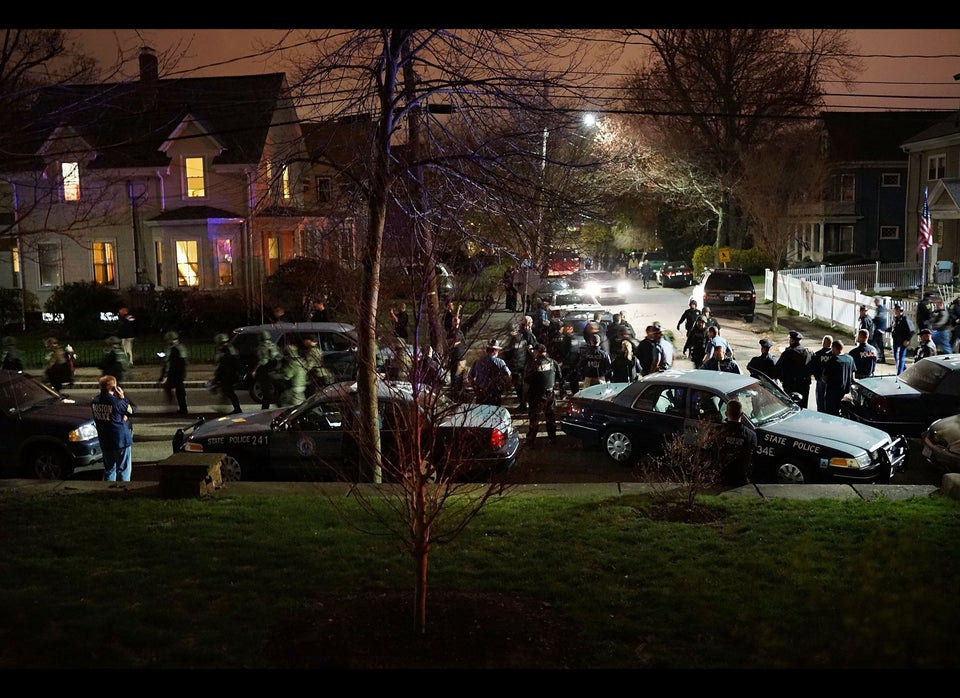 Manhunt For Suspect #2
Popular in the Community