Beauty is in the eye of the beholder, but in the case of one very red basement, not even its homeowners, Molly Dunn and Eric Geislinger, could bring themselves to see the room as "beautiful." So, when the couple submitted their lower level space to "The Oprah Winfrey Show" Ugliest Room in America contest, it's no surprise that they won.
Voters couldn't seem to get past the basement's wall-to-wall carpet in a garish shade of red, and the walls weren't any better: One half was the same color as the carpet, and the other half was paneled in dark brown wood. The room was relatively empty, except for two pea-green chairs, a black floor lamp and a tiny TV sitting on an old wood coffee table. Indeed, Molly and Eric's lower level needed a lot of love.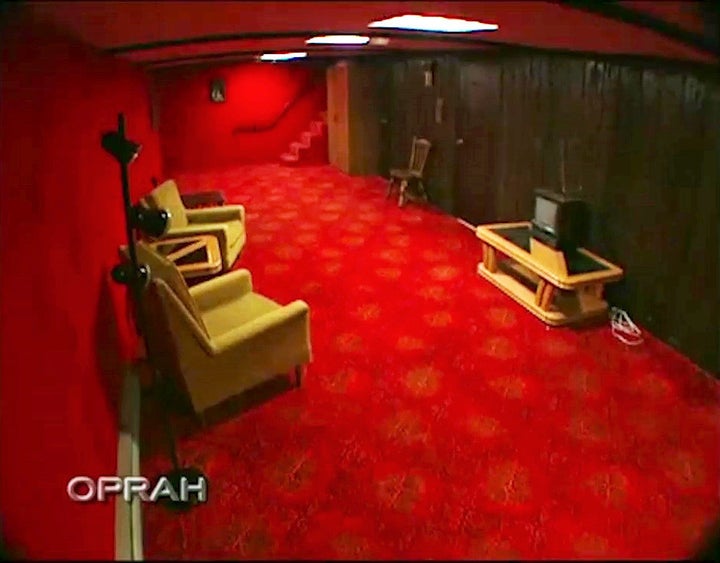 As the people with the 2003's "Ugliest Room in America," Molly and Eric won a total basement makeover led by designer Nate Berkus. They were banned from their home for one week while Berkus worked his magic.
To make his vision come to life, Berkus had all of the walls covered with handmade leather panels, introduced sophisticated couches and chairs, added a flat-screen TV with surround sound, hung silk embroidered draperies, created a dining area anchored by a chandelier, added a bar for serving drinks and even gave the couple their own popcorn machine.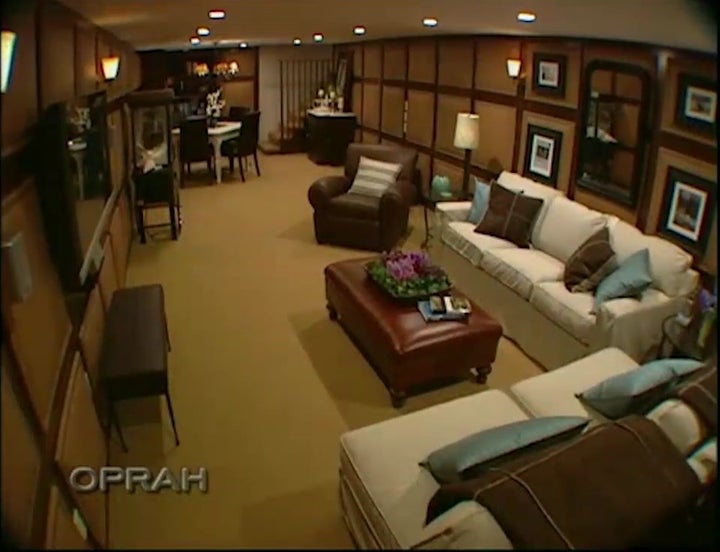 Molly and Eric were stunned upon seeing the transformation. "I never dreamed it could look like this," said Eric. "Wow."
"Nate, we love this room," Molly added, hugging the designer. "It's better than what we expected."
Check out the clip above to see the full reveal.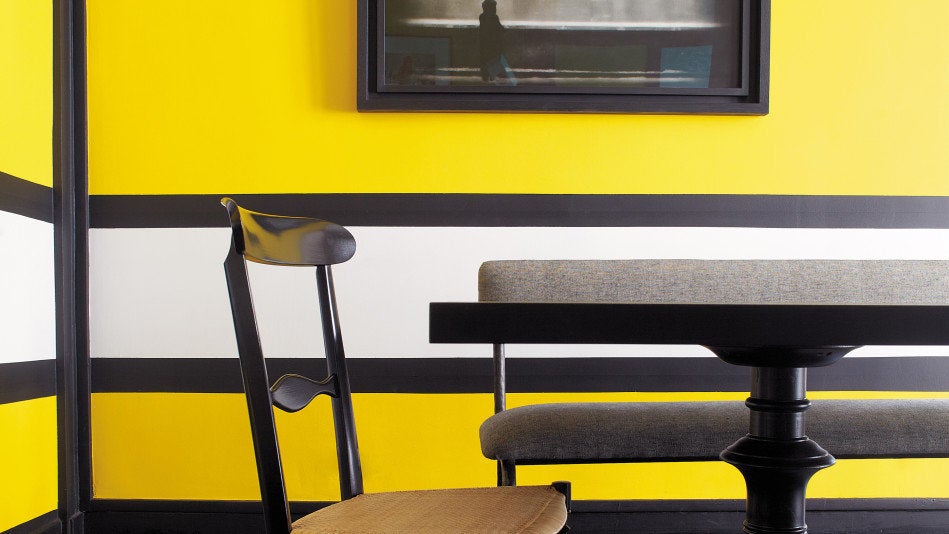 10 Fresh, New Paint Combos for Your Home