Now this is a small-space makeover.
In 2002, a Boston woman named Claudia was the owner of a quaint condo inside a lovely brownstone. For all of its charms, however, the home was tiny, measuring only 319 square feet. Claudia showed off her cramped living quarters on an episode of "The Oprah Winfrey Show," offering some eye-opening context for exactly how much space she was lacking.
"It takes five paces to get from one side of the room to the other," Claudia demonstrated back then. "And if you take a little look around, I have exactly four pieces of furniture."
In addition to the small living space, Claudia's 6-foot-by-6-foot kitchen was another challenge. Standing in the middle of it, her outstretched arms each touched the cabinets; her bulky-but-essential microwave had to be moved each time she needed to open its door; the oversized appliances couldn't be open at the same time without hitting each other; and the short cabinets couldn't contain much stuff, so Claudia resorted to stacking boxes on top of them, up to the ceiling.
So why buy a condo of this size? Potential, Claudia explained.
"I chose this space because it has some of its original features: wide pine floors, high ceilings and lots of light," she said. "My two biggest complaints, though? Lack of storage and entertaining. How do I have friends over when there's no place to sit?"
Enter designer (and miracle worker) Nate Berkus.
Working every inch of the small space, Nate completely overhauled Claudia's condo.
Closet
Her disorganized closet became a dual-purpose closet and entertainment center.

Dining Area
Stacks of clutter between the windows were removed to make way for a cute dining area. The new gray table hid folding chairs for additional dinner guests, and the table leaves could extend to create seating for 10 people.

Living Room
A tall, empty wall got built-in shelving to create a bounty of storage space ― and a nice framing for a comfortable day bed that unfolds easily at night. The new coffee table ― which was on wheels to allow it to move around easily ― also doubled as a wine rack, freeing up some space in the kitchen.

Sitting/Office Area
With Claudia's TV tucked away in her closet/entertainment center, her old TV area transformed into a sitting area/home office. The end table doubled as a desk, storing her laptop when it wasn't in use.

Kitchen
As for the kitchen, Nate got rid of the short cabinets and instead stacked three rows of cabinets all the way to the ceiling. He also replaced the oversized appliances with ones that were slimmer, which gave him more kitchen space to work with overall.

Upon seeing her new home, Claudia was stunned. "How did you pull this off?" she asked Nate. "I am floored. Thank you, thank you!"
Another of Nate's makeovers:
Before You Go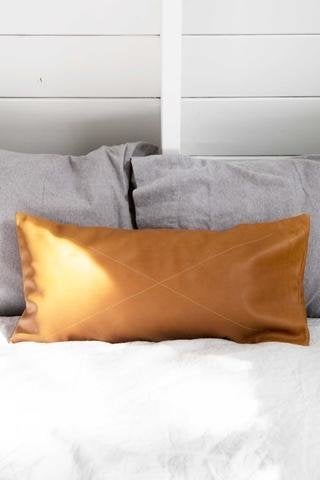 Nate Berkus Shop The Look
Popular in the Community