Nate Berkus has overseen a lot of home makeovers for television. Over his years as the beloved designer on "The Oprah Winfrey Show," Berkus transformed a 319-square foot condo, revamped Kirstie Alley's Hollywood kitchen and led more than 120 makeover projects. But nothing compares to the time he had to spend hundreds of thousands of dollars on dirt.
Reminiscing with Oprah about his past makeover projects, Berkus revealed on "Oprah: Where Are They Now?" that his toughest undertaking was a patio transformation he did for a couple named Lorraine and Brian. It was one that ended up getting him into a little trouble with his boss.
"You yelled at me, actually, for spending over a quarter of a million dollars on dirt," Berkus says to Oprah.
"You think I don't remember that?" she responds. "It was $323,000!"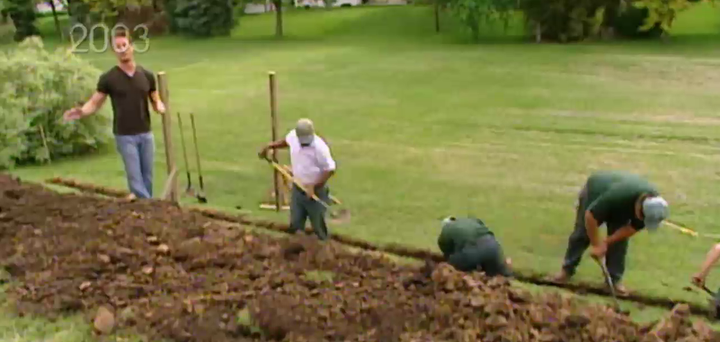 Initially, no one -- Berkus especially -- expected the yard reinvention to come with such a hefty price tag.
"The problem was, we got pictures of this backyard and we had promised the family this beautiful outdoor living room," he explains. "What the pictures didn't show was that the backyard just sloped off, like, 50 feet."

He continues, "We had to level the whole thing! That was a nightmare."
Berkus' inspiration for the project was an inviting English folly, typically nestled into a landscaped garden. After building that infamous retaining wall, he and his team added trellises to create airy walls, shrubs for greenery and privacy, and arches to bring a touch of the English countryside to Lorraine and Brian's suburb.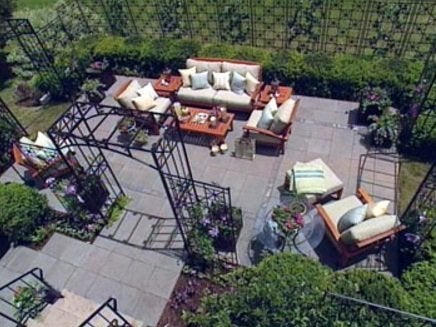 It was a challenge, but such is the nature of doing design on television. "It's a very weird craft," Berkus says. "Not everybody's built for it."
From unexpected (and expensive) surprises to grueling production schedules, television has a way of making a tough project even tougher -- without looking like it. Of course, this can have a big impact on real-world expectations, the designer adds.
"People's expectations changed and they saw that and they were like, 'What do you mean, I can't have a bathroom in 40 hours?'" Berkus says, laughing. "I was like, 'Hold on... That's not the real world!'"
"Oprah: Where Are They Now?" airs Sundays at 10 p.m. ET on OWN.
PHOTO GALLERY
Most Regretted Home Improvement Projects
Calling all HuffPost superfans!
Sign up for membership to become a founding member and help shape HuffPost's next chapter