An all-too-familiar scene played out at Sports Authority Field at Mile High Stadium when Broncos linebacker Nate Irving was knocked out after a collision.
With the Broncos punting to the Houston Texans deep into the second quarter, Irving was injured when he was blocked into Texans punt returner Trindon Holliday. Irving knocked Holliday out of bounds, and was credited with the tackle, but came out worse for the encounter. As Irving closed in on Holliday, he was blocked into him by Glover Quinn of the Texans and appeared to hit his head on Holliday's shoulder pads before falling awkwardly.
With Irving laying motionless, his teammates quickly surmised that he was injured and called for medical assisance. The team would later reveal that he had suffered a concussion.
MORE FROM THE ASSOCIATED PRESS

DENVER (AP) — Linebacker Nate Irving was knocked out of the Denver Broncos' game against the Houston Texans on Sunday when he sustained a concussion while covering a punt.

Irving was blocked by Texans free safety Glover Quin into punt returner Trindon Holliday in the second quarter. Irvin appeared to be knocked unconscious after striking Holliday's left shoulder with the crown of his helmet. He fell to the grass on the Broncos sideline and his teammates waved over the team's medical personnel.

Irving, a second-year pro from North Carolina State, stayed down for several minutes before being helped to his feet. The Broncos said he wouldn't return to the game.
Before You Go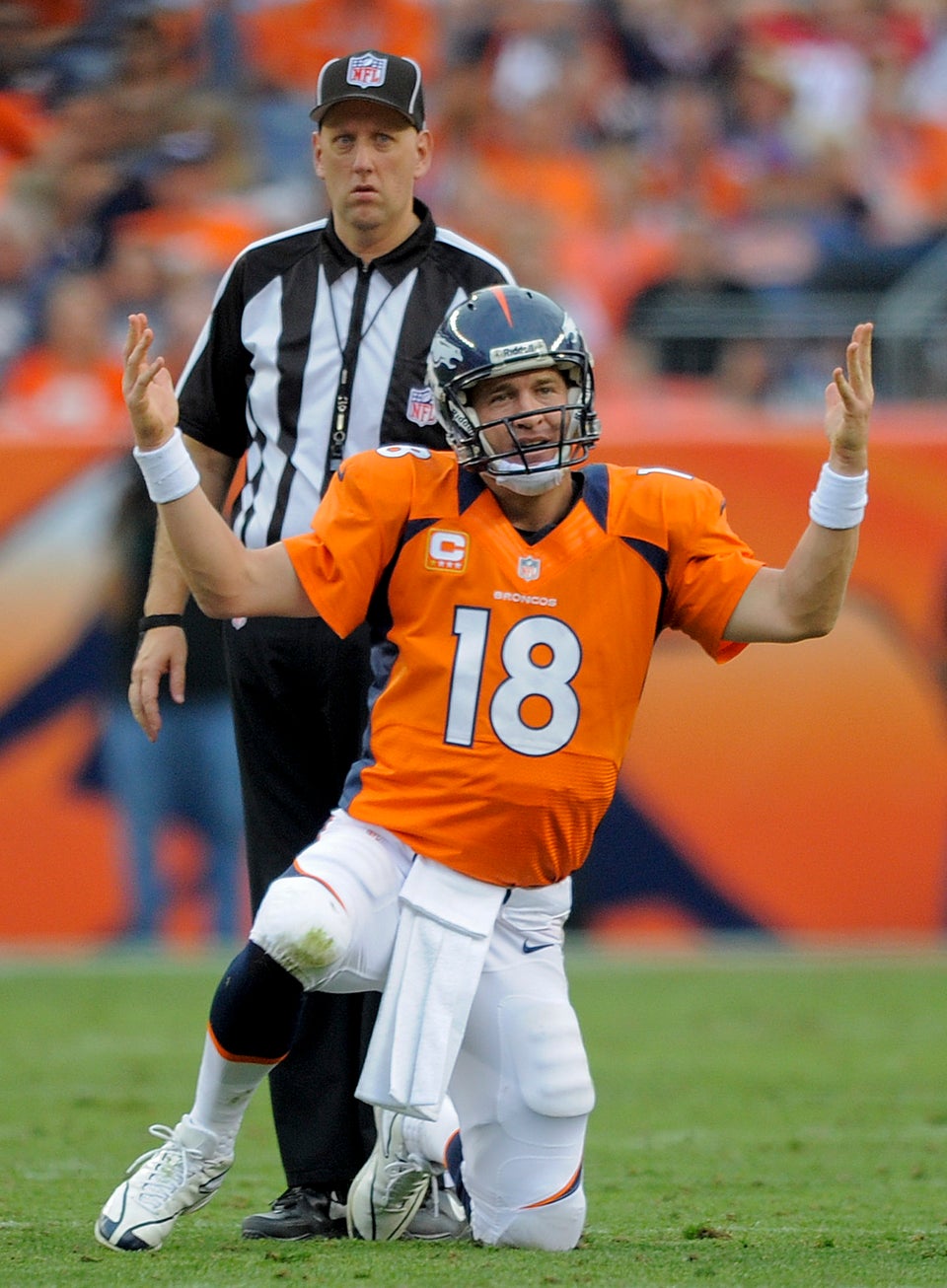 PHOTOS: NFL Week 3
Popular in the Community