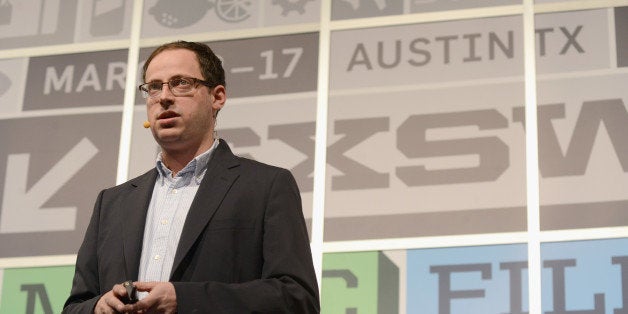 In the upcoming issue of Time magazine, Jack Dickey will offer a feature on Nate Silver, whose FiveThirtyEight enterprise will soon become a semi-independent entity under ESPN's banner.
At ESPN, Silver plans to re-up his breakdown of electoral polling data -- already made popular by FiveThirtyEight's perch at The New York Times during the 2012 election cycle -- while expanding into new territories. As such, FiveThirtyEight is bringing on board a new cadre of data-driven thinkers. In a preview of the longer feature, Dickey offers a taste of what will be expected of new hires -- they're gonna get graphed.
Think of it as, "Are You Sucking At Your Job In One Chart":
The x-axis runs from "quantitative" to "qualitative," the
y-axis (top to bottom) from "rigorous and empirical" to "anecdotal and ad hoc." All FiveThirtyEight employees, he says, need to land in the upper-left quadrant of the coordinate plane, where they are quantitatively inclined, rigorous and empirical. The adjacent quadrant above the x-axis, Silver says, belongs to journalists like some of his former colleagues at the New York Times and Ezra Klein, most recently of the Washington Post. "People call them numbers whizzes, but they're not that—just very good journalists." The bottom two quadrants belong to the dregs of American journalism: on the left, sportswriters who cherry-pick statistics without thinking through them, and on the right, op-ed columnists. "That's the crap quadrant. Two-thirds of the op-ed columnists at America's major newspapers are worthless," Silver says. He hates punditry, he hates narratives, he hates bold proclamations — and so too does he hate the media's most willing vessels for all three.
Those are, indeed, the right things to hate. That said, I generally agree with Matt Yglesias that Silver's suggestion that one-third of America's op-ed columnists are producing something of value to be a naively optimistic assessment. Based upon my own statistical models, I'd put it at 80 percent worthless, and if anything, I'm being too generous.
At any rate, this is bad news for anyone who's gone to work for FiveThirtyEight and thinks they can just skate by on an endless array of pieces titled "[NAME OF CANDIDATE] Is The New Frontrunner, But Is That Secretly A Huge Disadvantage?" based on funny impressions they had whilst popping a squat, like most of the rest of the political media.
BEFORE YOU GO
PHOTO GALLERY
Politicians Who Look Like Disney Characters