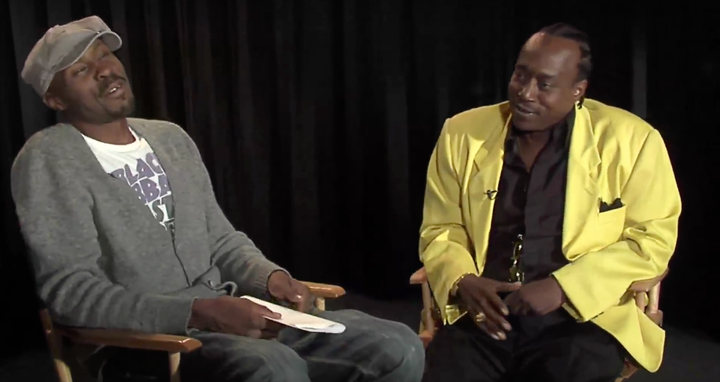 Former Baltimore gangster and drug kingpin Nathan "Bodie" Barksdale, who inspired several characters on HBO's "The Wire," died of an undisclosed illness on Saturday while serving a term in federal prison. He was 54.
Barksdale's drug operation was notoriously violent. According to the Baltimore Sun, Barksdale was shot more than 20 times during his life, and had to have his right leg amputated below the knee.
In 1982, Barksdale was acquitted in the murder of drug trafficker Frank Harper. Three years later, he was sentenced to 15 years in prison for torturing three people in an apartment in Murphy Homes.
"There are some anecdotal connections between [Barksdale's] story and a multitude of characters," Simon said in 2013. "We mangled street and given names throughout 'The Wire' so that it was a general shout-out to the west-side players. But there is nothing that corresponds to a specific character."
In 2010, Barksdale released "The Avon Barksdale Story: Legends of the Unwired," a DVD about his life. In it, he referred to himself as the "real Avon Barksdale," and was interviewed by Wood Harris, the actor who played the Avon Barksdale character.
In the 2000s, following his release from prison, Barksdale appeared to have left his life of crime behind him.
In court, Barksdale, who pleaded guilty and was sentenced to 42 months behind bars, told U.S. District Judge George L. Russell III that he had lapsed back into heroin addiction. He said, however, that he believed he had done "some good" before his arrest.
"I'd like to think I saved some lives," Barksdale said.
According to the Sun, Russell conceded that Barksdale had "done a lot to turn his life around, but reminded him of his violent criminal past."
Calling all HuffPost superfans!
Sign up for membership to become a founding member and help shape HuffPost's next chapter