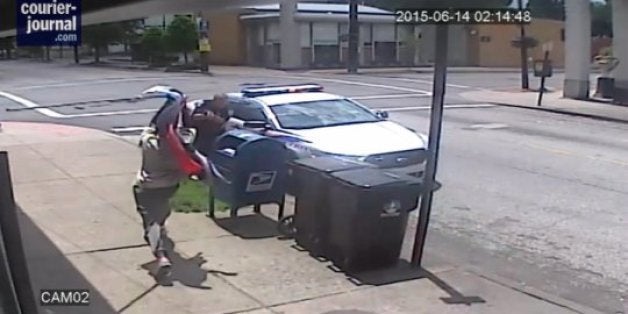 A police officer in Kentucky who shot and killed a flagpole-wielding man appeared justified in defending himself with deadly force, the Louisville Metro Police chief said Sunday.
"The officer believed his life was being threatened," Chief Steve Conrad told reporters, according to NBC News.
Authorities released footage of the Saturday incident recorded by a grocery store security camera in the Old Louisville neighborhood. The video shows officer Nathan Blanford park his squad car and approach 35-year-old Deng Manyoun. After a few seconds, Manyoun exits the camera frame, only to re-emerge while violently swinging a flagpole at Blanford.
WATCH:
Warning: This video may be unsuitable for some audiences.
Conrad said that judging by the video, it appeared that Blanford "didn't have the opportunity to transition" to a "less lethal option."
"We cherish the importance of human life. The last thing any officer wants to have to do is take a life," Conrad said at the news conference.
One witness of the shooting, however, thought the officer could have used a weapon other than his gun.
"He was drunk. [The officer] could have maced him," Kenneth Willaims told WHAS. "He could have used his stun gun. He didn't have to shoot that man. He wasn't no threat."
Manyoun was rushed to University of Louisville Hospital, where he died from the gunshot wounds.
Blanford, a 10-year veteran of the force, has been placed on administrative leave pending an investigation of the incident.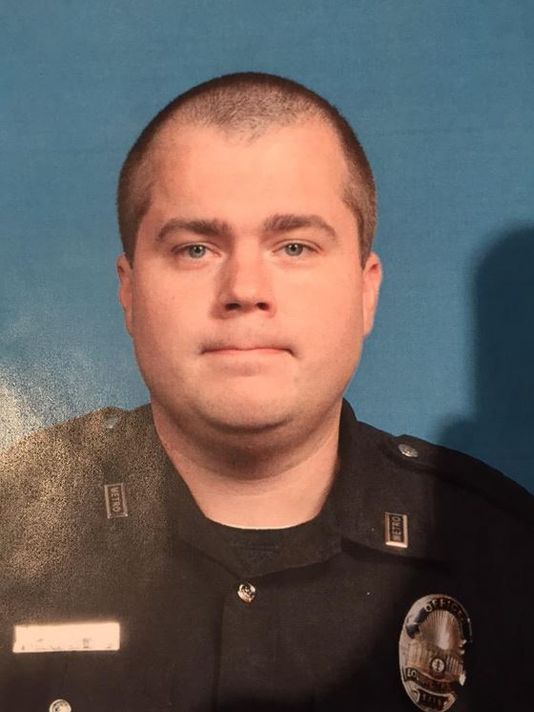 Officer Nathan Blanford
Popular in the Community