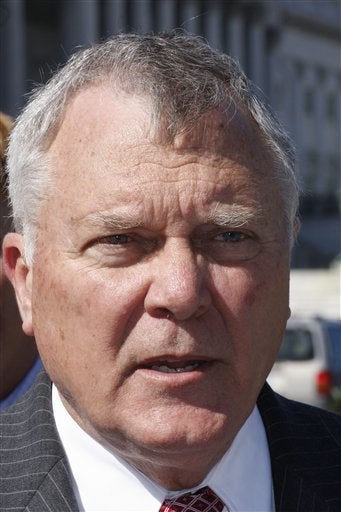 The Office of Congressional Ethics released a report Monday alleging that recently-retired Rep. Nathan Deal (R-Ga.) was guilty of violating House rules by improperly using his office to push policy that would benefit his family's auto salvage company.
"It is undisputed that as a 'public servant,' Representative Deal took active steps to preserve a purely state program, one that had generated financial benefit for Representative Deal
and his business partner. Further, while taking these steps, Representative Deal used
resources of the House of Representatives," the OCE report found.
On top of these dealings for the benefit of Deal's business, the report found that "the $75,000 reported as earned income on the tax return exceeded the limit on outside
earned income and prohibition on receiving any income while serving as a corporate
officer."
In January, the OCE voted to send claims of Deal's ethics violations, which originally surfaced last year in the Atlanta Journal-Constitution, to the House ethics committee for additional inspection and a ruling.
Deal, who retired on March 21 after extending his Congressional tenure in order to vote "no" on the health care bill, is in the midst of a gubernatorial primary campaign to replace Georgia's Republican Gov. Sonny Purdue.
Though Deal's departure from Congress has placed him out of the reach of the disciplinary arm of the House ethics committee, the release of this report could seriously hurt his campaign for Governor.
Support HuffPost
The Stakes Have Never Been Higher
Popular in the Community