Looking like Jesus turned out to be a cross to bear for Nathan Grindal, whose resemblance to the King of Kings caused him to be kicked out of a darts tournament in Somerset, Great Britain.
Others joined in the chant, until most of the 4,500 people in the arena were chanting the Almighty's name.
It got so raucous that security staff decided to remove Grindal, fearing his presence was upsetting the concentration of the players, as well as hurting the enjoyment of the viewers at home, ThisIsSomerset.co.uk reported.
As might be expected, the experience left Grindal, a laborer by trade, quite cross.
"It was distressing. I was emotionally distraught," he said, according to the Global Dispatch. "The crowd were bullying me and picking on me. It would have been OK if security hadn't made a fuss getting me out. In his post-match interview, Phil Taylor said something like, 'If I ever see Jesus again, I'll crucify him myself.' Now that's just hurtful."
Taylor won the match, but Huybrechts, the runner-up, showed more grace in defeat, making a point of signing Grindal's program with the words: "To Jesus. Hard luck mate," the Mirror reported.
The experience has left Grindal a little skittish about attending future tournaments.
Meanwhile, Dave Allen, spokesman for the Professional Darts Corporation, told the paper that Grindal was ejected to prevent his presence becoming a nuisance to the players.
Related
Before You Go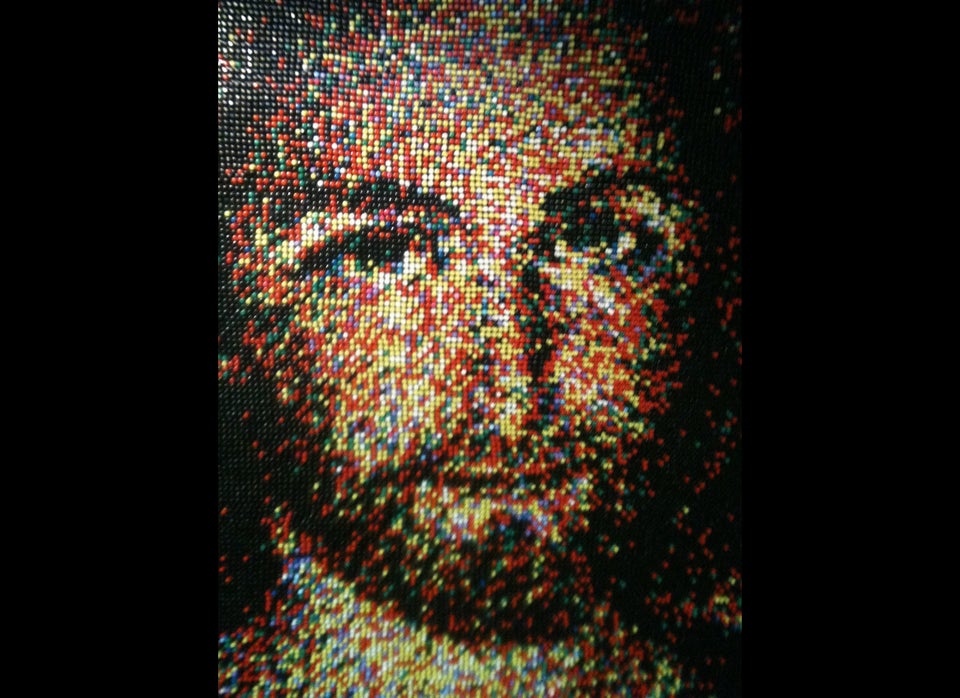 Weirdest Sacred Sightings: 2012
Popular in the Community