He had a package for the mailman, but it wasn't well received.
Nathan Harrington, 38, received a criminal summons for indecent conduct after his mail carrier alleged that while delivering his mail Friday, Harrington was "buck naked and masturbating" outside of his Knox, Maine residence, according to the Bangor Daily News.
The mailman said this is the second time he's encountered Harrington packing his peanuts. Harrington claims he didn't think anyone could see him, but an officer pointed out that his chairs were located in full view of the road.
The mail supposedly stops for "neither snow nor rain nor heat nor gloom of night," but sex sure seems to get in the way a lot. In July, an Alabama post office was evacuated after some K-Y Intense Arousal gel leaked out of a package and spread throughout the building.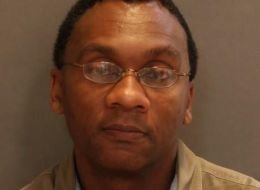 Over-Exposed
Popular in the Community