During an interview at The New Yorker festival Saturday, Lane recalled that Weinstein attacked him at Hillary Clinton's birthday party in 2000, according to Page Six. 
The "Birdcage" actor was apparently the emcee for the event, which boasted a star-studded guest list that included Cher, Robert De Niro, Tom Cruise and Weinstein. 
Lane said Weinstein threw him up against a wall after the actor made a joke about Rudy Giuliani's comb-over.
"This is my f**king show, we don't need you," Weinstein reportedly said to the actor.
In typical Lane fashion, however, the actor fired back with a quick retort, telling Weinstein, "You can't hurt me, I don't have a film career."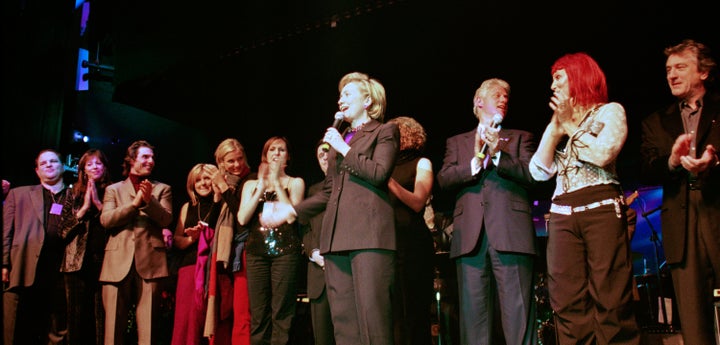 Weinstein was fired on Sunday from The Weinstein Company after The New York Times report, which detailed distressing accounts from women, including actress Ashley Judd, who claim they were harassed by Weinstein.
Since the report surfaced, other notable names in Hollywood, including Meryl Streep and Rose McGowan, have spoken out against Weinstein.
"I appreciate the way I've behaved with colleagues in the past has caused a lot of pain, and I sincerely apologize for it. Though I'm trying to do better, I know I have a long way to go," he said. "I so respect all women and regret what happened." 
"I cannot be more remorseful about the people I hurt and I plan to do right by all of them," he added. 
Attorney Charles Harder said in a statement to HuffPost Thursday that he was preparing a lawsuit on Weinstein's behalf against the Times as a result of the allegations.
On Friday, Weinstein was fired from his position at The Weinstein Company.
HuffPost has reached out to Lane and Weinstein's representatives and will update this post accordingly. 
BEFORE YOU GO
PHOTO GALLERY
Celebrity Photos 2017