As NBC News 4 New York first reported, the boy's father, Nathaniel Dancy Sr., became very sick behind the wheel on the way home from a father-son shopping trip. Dancy Sr. was suffering from a stroke and an aneurysm, but somehow managed to pull over safely. At that point, Nathaniel used his dad's phone to call his grandmother, Susan Hardy-Blackman, for help. But the 5-year-old struggled to give Grandma -- who told TODAY.com she was on the other side of town -- directions.
On a second call, Hardy-Blackman conferenced in Nathaniel's mom, Janel Blackman. At that point, the boy was able to communicate where he and Dad were stopped -- in a roundabout but resourceful way. Just like he'd learned in school, Nathaniel announced the letters he saw on a nearby store sign: "F, U, R, N, I, T, U, R, E." Still, that wasn't quite enough information for Mom and Grandma to locate them.
When Hardy-Blackman recounted the events to News 4, she said Nathaniel told her to use her "active listening skills" to understand what he was saying -- and added that they were near a tunnel. Finally, she figured out he was talking about a store called Furniture 22 on New Jersey's Route 22, called 911 and the ambulance made it to Dancy Sr. in time.
According to TODAY.com, Dancy Sr., 33, remains in intensive care, but Mom hasn't taken Nathaniel to see him yet. "He just thought his dad needed help. He's not aware of the full severity of the situation," Blackman told the news outlet.
She was also quick to point out Dad's own heroic act. "To be in the midst of a stroke and know to get off the highway and get yourself and your child to safety is amazing," she said.
WATCH:
Related
Before You Go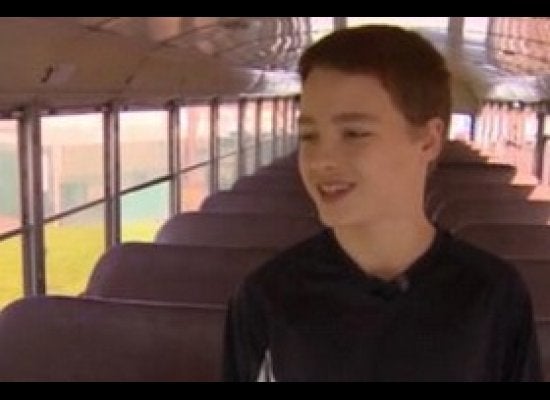 Kid Heroes