Before the puck even dropped, the fans filling TD Garden ensured it was a night to remember, raising their voices in unison to deliver a moving rendition of the national anthem. With a blue and yellow ribbon projected on the ice and the Boston Fire Department Honor Guard present to represent the city's first repsonders, singer Rene Rancourt began the song himself. As the volume of the singing in the stands began to increase, Rancourt lowered the microphone. The ensuing sing-along was an emotional moment for a city still reeling from recent tragedy.
Below is another angle on the moving pre-game moment.
Before the game got underway, the teams and fans observed a moment of silence for the victims of the attack on the Boston Marathon.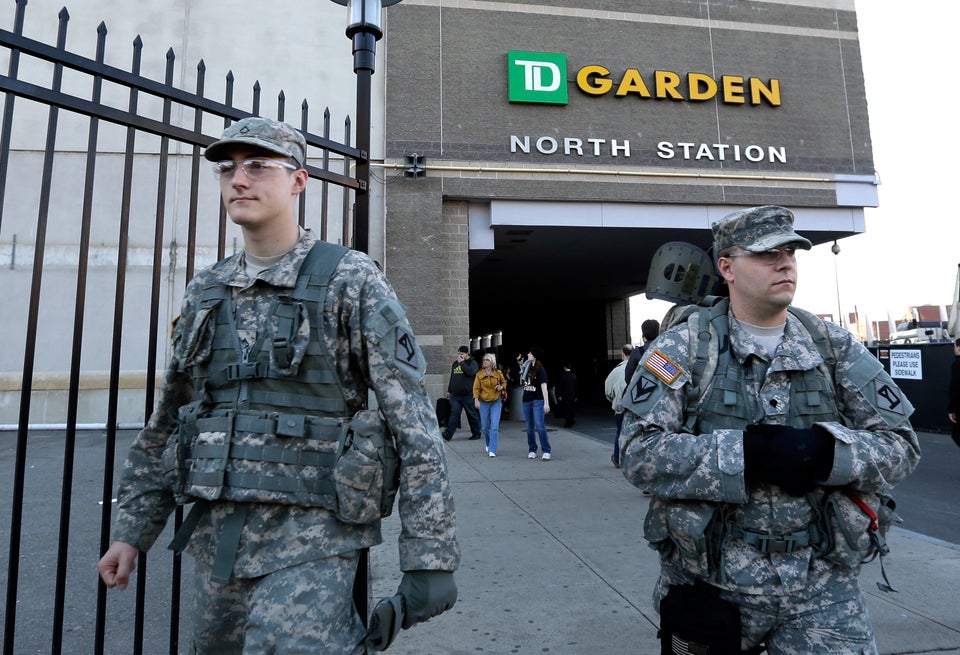 PHOTOS: Sports Resume In Boston
WATCH:
Popular in the Community