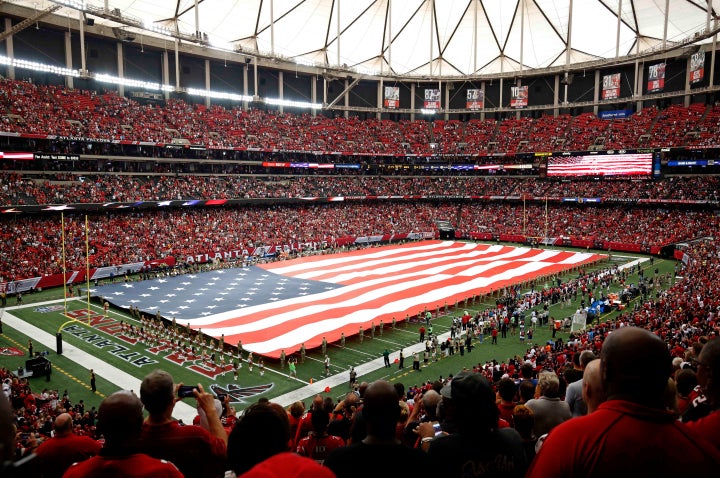 The opening games of the new National Football League season were marked by peaceful demonstrations during the U.S. national anthem on Sunday by players trying to draw attention to racial disparities in the country's justice system.
Other players have followed suit. On Sunday, the Kansas City Chiefs locked arms during the anthem, and cornerback Marcus Peters raised his fist into the air.
The Chiefs released a statement explaining their demonstration:
After having a number of thoughtful discussions as a group regarding our representation during the national anthem, we decided collectively to lock arms as a sign of solidarity. It was our goal to be unified as a team and to be respectful of everyone's opinions, and the remembrance of 9/11. It's our job as professional athletes to make a positive impact on our communities and to be proactive when change is needed. Together we are going to continue to have conversations, educate ourselves and others on social issues and work with local law enforcement officials and leaders to make an impact on the Kansas City community.
"Progress can and will be made only if we stand together," Doug Baldwin, a Seahawks wide receiver, said in a video he posted online announcing the team's decision.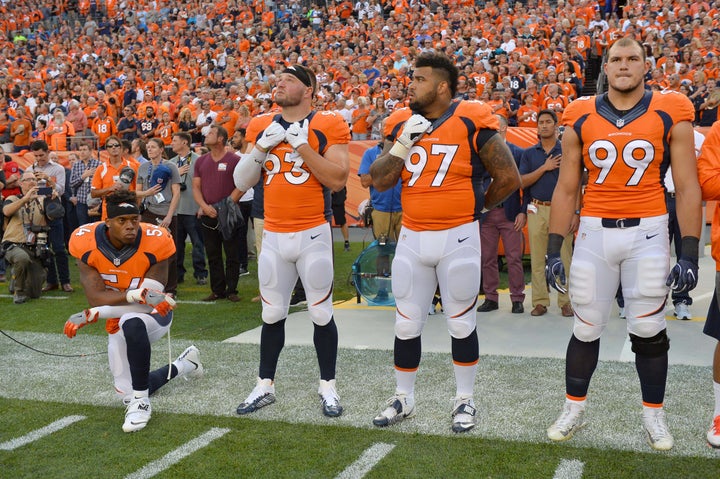 The players have been praised as high-profile allies of the Black Lives Matter movement, which grew as a response to a spate of police officers in cities around the country killing unarmed black men. About two-thirds of NFL players are black.
The protests have also provoked anger in some fans who see the gesture as disrespecting the U.S. flag and the country in general.
Sunday's 13 games coincide with the 15th anniversary of the attacks by al Qaeda hijackers that brought down the two largest towers of the World Trade Center in New York City. The league will play videotaped messages from President Barack Obama and his predecessor, George W. Bush, before each game, and a 9/11 decal will be placed on players' helmets, the league said.
Kaepernick's 49ers play their opening game against the Los Angeles Rams on Monday evening. Obama has defended Kaepernick, saying this week the player is exercising a constitutional right and provoking conversation "around some topics that need to be talked about."
(Reporting by Jonathan Allen; Editing by Alan Crosby)
Before You Go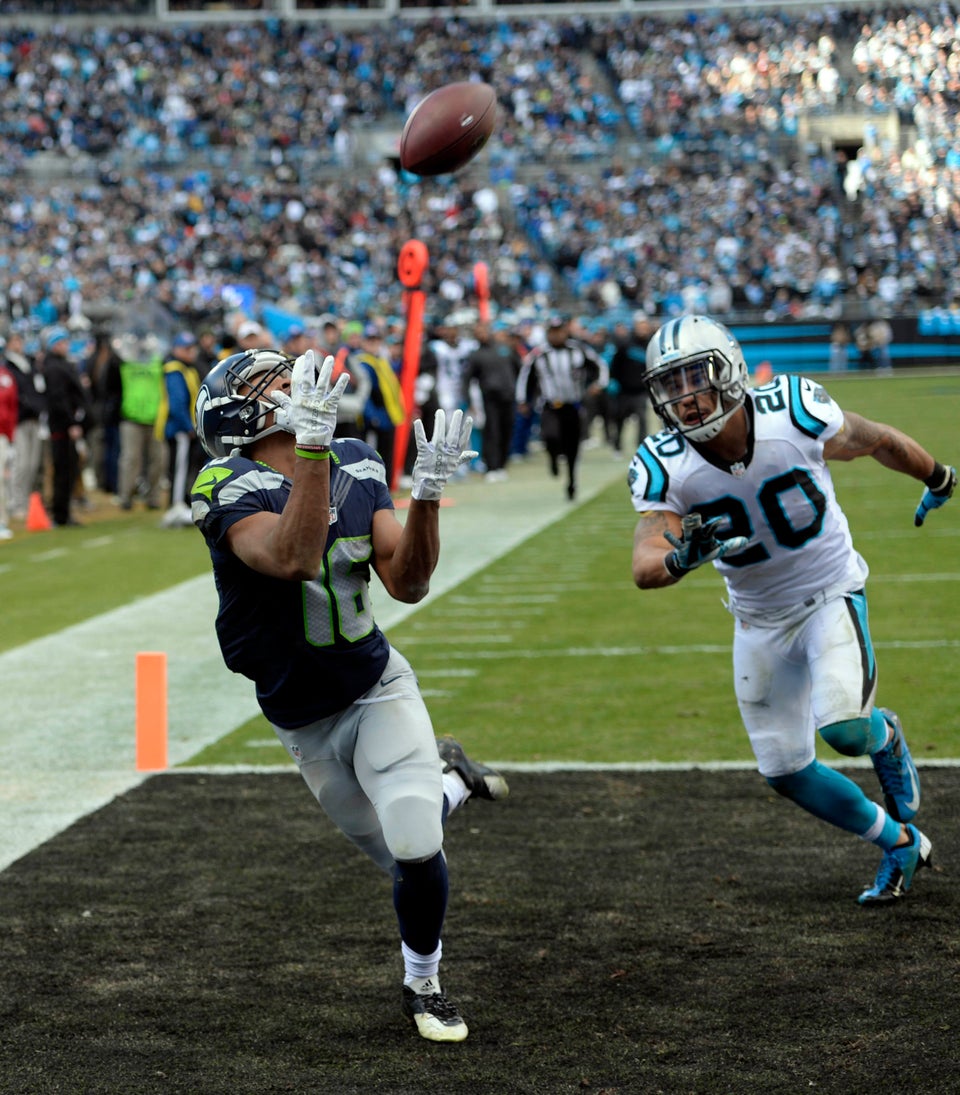 20 Breakout Stars Of The 2016 NFL Season
Popular in the Community