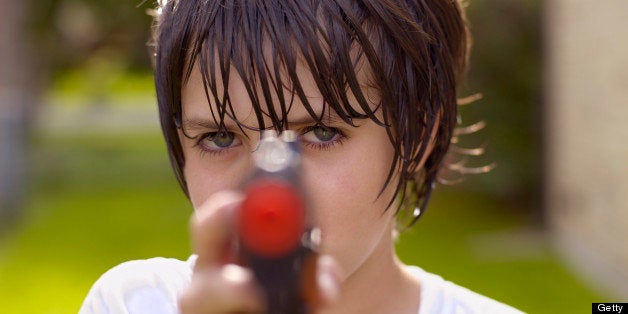 Do you have a gun in your home? Is it locked away from children? Is the ammunition stored separately?
The American Academy of Pediatrics has called guns in the home a health threat to children, and yet asking a parent about guns has somehow become a question of politics rather than safety. Being asked by a doctor is a small step toward bringing the subject back where it belongs. And maybe it will empower parents to start asking it of other parents -- which is the broader purpose of the day.
"Before I allow my child to over, may I ask if there is a gun in the house?"
Maybe one day the conversation will be as common as the ones parents are already having when they drop children off to play. A conversation about food allergies. And electronic use. And whether the dog is friendly.
Just a routine question. That could save a life.
So observe National ASK Day, by asking.
Then observe it again tomorrow, too.
Do you have a gun in your home? Do you ask other parents if they do?