 Fewer than half of high school seniors are proficient in economics, according to the results of the 2012 National Assessment of Educational Progress exam released Wednesday. This statistic is causing alarm among educators and advocates, especially in an era marked by economic crisis.
"I was shocked," said Edward Alvarez, an assistant principal at Thomas A. Edison Technical Education High School in Queens, in New York City. "We're not even proficient in some areas. The breakdown between ethnic groups, between urban and suburban, I was shocked."
Last year marked the second administration of the NAEP economics test, following the first one in 2006, and average performance stagnated. Between 2006 and 2012, the average score increased by two points from 150 to 152 out of 300 -- a change that is not statistically significant, according to the test's administrators. The test was administered by the research arm of the U.S. Education Department, and assessed 11,000 students in 480 public and private schools.
Forty-two percent of students performed at or above proficient, 3 percent performed at advanced, 82 percent performed between basic and proficient, and 18 percent performed below basic. The only real movement was at the tail end: fewer students performed in the lowest category in 2012 than they did in 2006.
"It illustrates that we are barely adequate in our overall understanding," said Terry Mazany, who heads the Chicago Community Trust and sits on the National Assessment Governing Board. "Of particular concern is the gap between races because we know that the majority of the workforce in decades to come will be African American and Latino."
Mazany spoke to The Huffington Post by phone from a conference about pensions, and said that context in particular worries him in light of the scores. "In Illinois, a state that has an underfunded pension, there's a tendency to point the finger: is it the greedy employees … or irresponsible elected officials?" he said. "That's the world that most young people are going to grow up in … with very real economic consequences."
The release of the test results coincides with a Wednesday Senate hearing on financial literacy on financial literacy held by Sen. Kay Hagan (D-N.C.). Annamaria Lusardi, global director for financial literacy at George Washington University, will testify there. Men outscored women by an average of six points on the NAEP in 2012, revealing a significant gender gap in economics. "Women answer in the same way to financial literacy questions," she said, referring to her own research. "And their answer is usually, 'I don't know.' Women aren't confident. ... Men might be more likely to guess, but if you force women to give you an answer, they are pretty much similar to the men."
While gaps in performance on the NAEP in economics remained stagnant from 2006 to 2012 between most ethnic groups, Hispanic students' scores increased from 133 to 138, a statistically significant difference that decreases the gap in scores between white and Hispanic students from 25 to 22. Jack Buckley, commissioner for the National Center for Education Statistics, guessed that's because "these students are arriving in 12th grade better equipped to comprehend this area through their reading." Students whose parents did not graduate from high school also saw a score increase from 129 in 2006 to 134 in 2012.
(Of course, the results are not longitudinal -- NAEP tests different groups of students, so it could possibly be measuring changes in population between then and now, since there are only two data points available.)
Students were expected to answer questions about markets and the national and international economies. One question included: "Suppose the price of green grapes increases by a large amount. What will happen in the short term to the quantity of grapes demanded? Explain why." Only nine percent of students answered the question entirely correct, but 70 percent got it partially correct.
Nan Morrison, who leads the Council for Economic Education, said her group has found more states are educating students in economics, but fewer are testing them in the subject. "There's been a flattening or watering down to make sure it gets taken," she said. "But enrollment is up."

Before You Go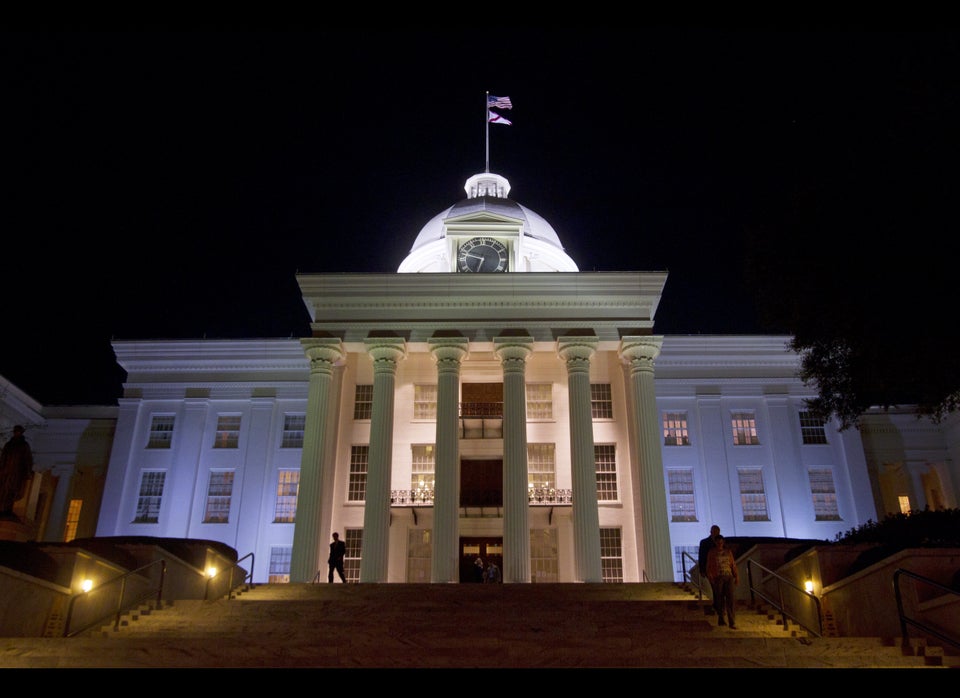 U.S. State Capitol Buildings
Popular in the Community