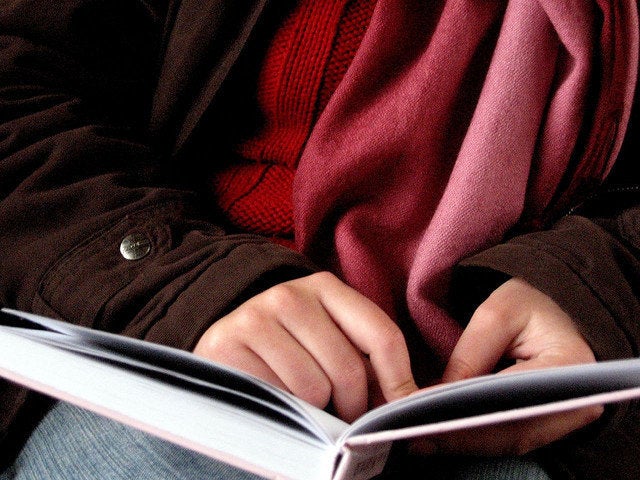 August 18 was National Bad Poetry Day, an event that received very little attention. Ok, so the holiday isn't officially acknowledged by the U.S. Government, but it did get a mention in the government news website Politico. It is also noted in this hard-to-read website full of little globes, and it's apparently copyrighted (!) by an enterprising couple named Thomas and Ruth Roy. They also sell herbs.
So we admittedly aren't dealing with Thanksgiving here, or even Bring Your Daughter to Work Day, but National Bad Poetry Day is an excuse for us to celebrate the rich history of appallingly bad verse.
And what better way to start than to honor a man many consider to be the worst poet in history, the Scotsman William Topaz McGonagall (whom I've written about before). His torturous verse led one critic to rave, "he was so giftedly bad that he backed unwittingly into genius," a statement that seems to have some truth in it -- McGonagall's only book, Poetic Gems, has sold for thousands of dollars at auction. Here's a delectably awful sample from his poem "The Sprig of Moss":
But, poor fellow, at home his father was lying dead,
And his little brothers and sisters were depending upon him for bread,
And one evening he was dismissed from his employment,
Which put an end to all his peace and enjoyment.
The poor lad was almost mad, and the next day.
His parent's remains to the cemetery were taken away;
And when his father was buried, distracted like he grew,
And he strolled through the streets crying, What shall I do!
I'll save you from having to read the rest and just tell you that the man sees some moss and feels considerably better (McGonagall really could have been arrested for abusing meter like that).
Margaret Cavendish, the Duchess of Newcastle-upon-Tyne in the 17th Century, was another historically terrible poet. The diarist Samuel Pepys summed her up as "mad, conceited and ridiculous," and judging from her poem "What is Liquid?," we could add "not scientifically or artistically gifted" to that list.
All that doth flow we cannot liquid name
Or else would fire and water be the same;
But that is liquid which is moist and wet
Fire that property can never get.
Then 'tis not cold that doth the fire put out
But 'tis the wet that makes it die, no doubt.
For a sampling of today's worst poetry, you should visit the entertaining website Very Bad Poetry, which boasts an impressive collection of atrocious verse, including "Schrodinger's sex panther," "fattypants" and "Mexican Food." "Schrodinger's sex panther," not surprisingly, kicks off with "Rarrrrr!" (with five "r" s, because it's just that sexy).
The site accepts submissions, so send them your worst and dream. Or feel free to add your own horrible verse right here in the comments section.
Related
Popular in the Community