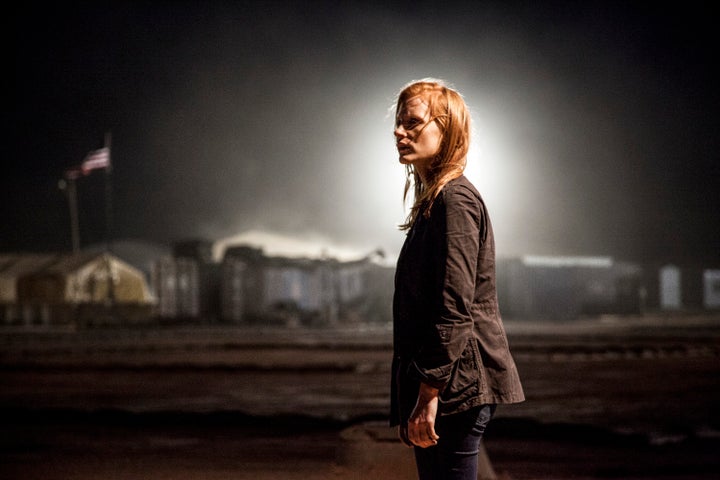 The National Board of Review announced its winners for the best of film in 2012 on Wednesday, and "Zero Dark Thirty," Kathryn Bigelow, Bradley Cooper and Jessica Chastain were big winners.
"Zero Dark Thirty" won Best Film from the National Board of Review, two days after it took home the top title with the New York Film Critics Circle. Like that group, the National Board of Review also awarded Kathryn Bigelow the award for Best Director. In a surprise, Cooper won Best Actor for his performance in "Silver Linings Playbook" over Daniel Day-Lewis in "Lincoln." Chastain grabbed Best Actress, with Leonardo DiCarpio and Ann Dowd winning in the supporting actor categories for "Django Unchained" and "Compliance," respectively. "Les Miserables" won for Best Ensemble.
The top movies of the year, according to NBR, in alphabetical order: "Argo," "Beasts of the Southern Wild," "Django Unchained," "Les Miserables," "Lincoln," "Looper," "The Perks of Being a Wallflower," "Promised Land," "Silver Linings Playbook."
As noted on the National Board of Review website, the awards are voted on by "a select group of knowledgeable film enthusiasts, filmmakers, academics, and students. Frequently, in-depth discussions with filmmakers, directors, actors, producers, or screenwriters follow screenings. At year's end, members receive a list of all films screened, along with final ballots, which are tabulated by a certified public accounting firm in order to determine annual honorees."
Last year, "Hugo" won Best Film, Martin Scorsese won Best Director, George Clooney won Best Actor and Tilda Swinton won Best Actress. None of those winners also won at the Academy Awards. The last time NBR winner coincided with the Best Picture winner was in 2008, when "Slumdog Millionaire" won.