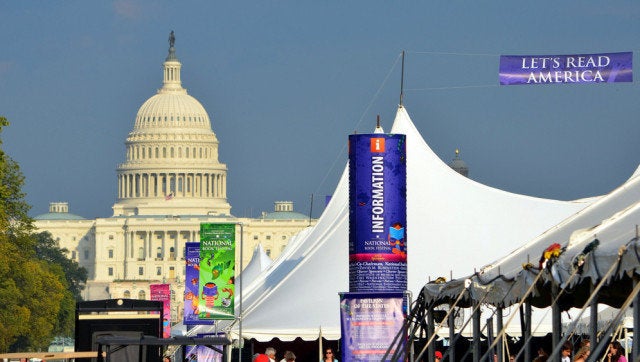 WASHINGTON -- This year's National Book Festival, to take place September 21 and 22 on the National Mall, has some big name authors confirmed to participate.
Margaret Atwood, Don DeLillo, Barbara Kingsolver, Brad Meltzer and Joyce Carol Oates are among the dozens of writers scheduled for this year's event.
Renowned authors and poets Margaret Atwood, Marie Arana, Taylor Branch, Don DeLillo, Khaled Hosseini, Barbara Kingsolver, Brad Meltzer, Joyce Carol Oates, Katherine Paterson and U.S. Poet Laureate Natasha Trethewey will be among more than 100 writers speaking at the 13th annual Library of Congress National Book Festival, on Saturday, Sept. 21 and Sunday, Sept. 22, 2013, between 9th and 14th streets on the National Mall. The event, free and open to the public, will run from 10 a.m. to 5:30 p.m. on Saturday and from noon to 5:30 p.m. on Sunday, rain or shine.

Other poets and authors slated to appear at the festival include Katherine Applegate, Rick Atkinson, Paolo Bacigalupi, Nicholson Baker, Bonnie Benwick, A. Scott Berg, Holly Black, Monica Brown, Steve Coll, Susan Cooper, Justin Cronin, Matt de la Peña, Katherine Erskine, Richard Paul Evans, Brian Floca, Eric Gansworth, Albert Goldbarth, Mark Helprin, Gilbert Hernandez, Jaime Hernandez, Juan Felipe Herrera, Jennifer and Matthew Holm, Kay Bailey Hutchison, Pati Jinich, Adam Johnson, William P. Jones, Cynthia Kadohata, Jamaica Kincaid, Matthew J. Kirby, Jon Klassen, Kirby Lawson, Grace Lin, Mario Livio, Rafael López, Kenneth W. Mack, William Martin, Ayana Mathis, James McBride, D.J. MacHale, Heather McHugh, Lisa McMann, Terry McMillan, Elizabeth Moon, Christopher Myers, Phyllis Reynolds Naylor, Kadir Nelson, Patrick Ness, Katherine Paterson, Daniel Pink, Andrea and Brian Pinkney, Matthew Quick, Lesa Cline-Ransome and James Ransome, Vaddey Ratner, Christel Schmidt, Jon and Casey Scieszka, Chad "Corntassel" Smith, Andrew Solomon, Sonya Sones, Walter Stahr, Manil Suri, James L. Swanson, Mark Teague, Evan Thomas, Steve Vogel, Dean Young, Charles Whelan and Henry Wiencek.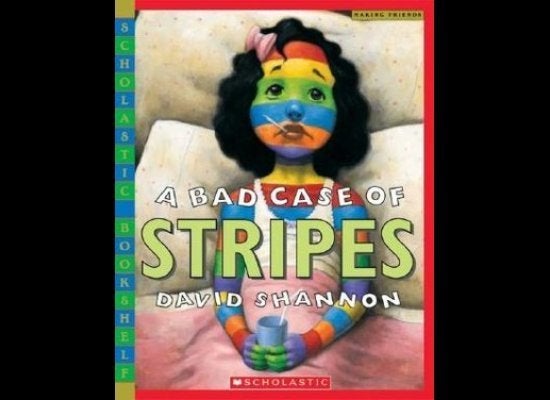 50 Children's Books with a Positive Message
Popular in the Community