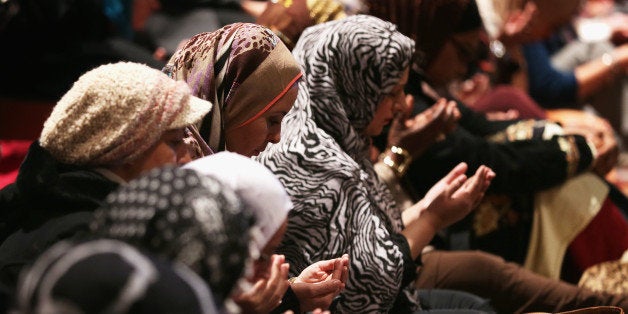 Muslims and people of other religious traditions have participated in Christian or Interfaith services at the Cathedral in the past. However, the November 14 event marks the first time American Muslims have been invited to lead their own traditional Jummah prayer inside the same sacred space that has hosted presidential funerals and other national religious services.
The service was briefly interrupted by a lone protester who, according to the NBC4, shouted, "Why can't you worship in your mosque, and leave our churches alone?" The woman was quickly escorted from the sacred space.
The Cathedral's director of liturgy, Rev. Canon Gina Gilland Campbell, said the incident happened at the very beginning of the service and "did not dampen the day."
"Other than that, it was very quiet and peaceful inside the building," Campbell told The Huffington Post on Friday. "Everyone was just captured by the beauty of the moment."
The idea for the service emerged from a conversation between Campbell and South African Ambassador Ebrahim Rasool, who delivered the sermon.
The two friends met while planning a memorial service for the late Nelson Mandela.
"It is an enormous testament of solidarity," Rasool told the Huffington Post earlier this week. "Of Christians toward Muslims who face the prospect of their religion being hijacked and towards Christians who face threats to their continued existence in place like the Middle East."
Rasool said that the building's ornate carvings, arches, and long central aisle reminded him of ancient mosques.
"What struck me was how he could look at our building and see his mosque. That was a powerful moment," Campbell told HuffPost. "To realize we could be standing in the same spot in the same building and see our own prayer traditions."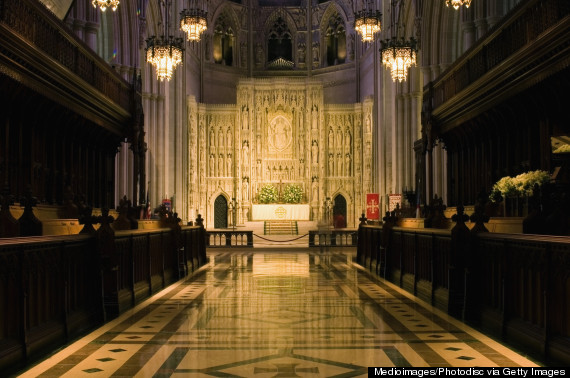 The Jummah prayer was held with the support of Muslim leaders from the the All Dulles Area Muslim Society (ADAMS), Masjid Muhammad (the Nation's Mosque), the Council on American-Islamic Relations (CAIR), the Islamic Society of North America (ISNA), and the Muslim Public Affairs Council (MPAC). The service is for invited guests, but was also livestreamed at the Cathedral's website.
The Cathedral removed some chairs from the north transept in order to place carpeting on the floor. The north transept also has limited Christian iconography, which the Cathedral said provided an "ideal space -- almost mosque-like -- with the appropriate orientation for Muslim prayers."
Men and women were separated within the space and there was special seating for elderly worshippers, Campbell said.
Campbell felt that now was an important time for "voices of moderation" in all faith groups to speak out and demonstrate the "unitive power of prayer."
"Hopefully, out of that will come some other kinds of work together," Campbell added.
Rasool said the event was particularly important because "faith is endangered" in the world.
"On the one hand, people who profess faith have done enormous harm in the world in the name of their faith," Rasool said. "On the other hand, we live in a material world where the spirit no longer has currency. We don't believe in the intangible ties we have with each other."
Related
Before You Go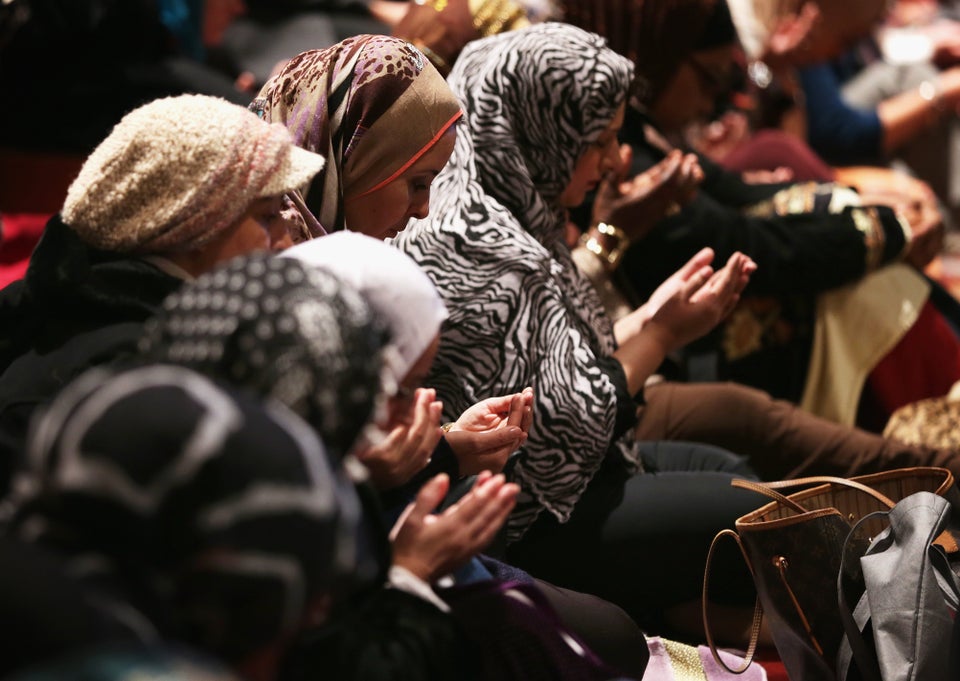 Washington National Cathedral Hosts Muslim Prayer
Popular in the Community