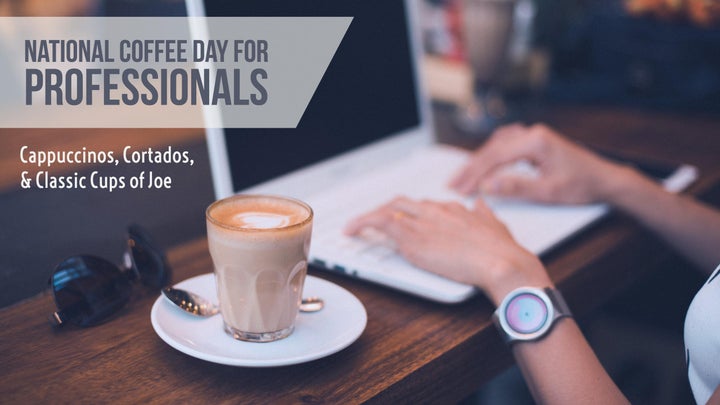 The tantalizing aroma of freshly-ground coffee beans enchants U.S. Americans across the nation every morning. A robust cup of joe animates groggy-eyed Monday morning commuters and revitalizes slumping and sleepy post-lunch workers. U.S. Americans love coffee, and on September 29th, we celebrate National Coffee Day.
While coffee beans are thought to have originated in Ethiopia and were first cultivated in Yemen, it's important to know that the U.S. is among the most coffee-guzzling nations on the globe. Statista reports that age groups ranging from 18 to 60+ drink similar amounts of coffee, increasing slightly with age. Just under two-thirds of U.S. American adults drink coffee every day, and the coffee drinkers average about 3 caffeinated cups daily.
In fact, coffee availability in the office matters. Business Insider insists that splurging on office coffee is a 'must' for businesses.
Here's why your business might need to 'up' its workplace coffee game:
Healthy Employees: A cup of java can do great things for the body, including reducing the risk of type 2 diabetes, Parkinson's disease, dementia, stroke, and certain types of cancers. Should we change the age-old saying to: A coffee a day keeps the doctor away?
Quality is the New Quantity: The National Coffee Association's 67th National Coffee Drinking Trends Report shows that of late, overall coffee consumption by U.S. Americans has decreased slightly (2%), but the market share for espresso-based coffee drinks has risen. Many attribute this trend to Millennials, who are spending more on coffee drinks than previous generations. As Millennials continue making up a larger fraction of the workforce, the availability of gourmet espresso drinks at work might foster a happier team.
Benevolent Brewing: Concurrent with the trend of spending more on a cup of coffee is the Fair Trade coffee trend. Caffeine lovers are increasingly concerned with how their spent dollars affect people at all levels of the supply chain. Globalization of the coffee market put farmers in coffee-exporting countries at risk of unfair compensation. As a result, Fair Trade certifications, which aim to ensure ethical compensation of agricultural workers, have been on the rise. This type of socially-conscious consumerism makes coffee drinkers feel good. Offering Fair Trade Coffee in the workplace may boost moods office wide for reasons besides the caffeine.
A Caffeinated Work Environment is a Good Work Environment: Not only does coffee increase productivity by blocking receptors in the brain that make us feel sleepy, it also carries social benefits by fostering a collaborative community gathered around caffeine and by boosting moods.
In short, offering quality coffee at work can result in healthier, happier, and more productive employees. On the 29th, take a moment to appreciate your java of choice. Partake in the nationwide celebration by posting a photo of your mocha, French press, cold brew, double espresso shot, or a mug of classic drip coffee on social media with #NationalCoffeeDay in your caption.
Sharon Schweitzer, J.D., is a cross-cultural trainer, modern manners expert, and the founder of Access to Culture (formerly Protocol & Etiquette Worldwide). In addition to her accreditation in intercultural management from the HOFSTEDE centre, she serves as a Chinese Ceremonial Dining Etiquette Specialist in the documentary series Confucius was a Foodie, on Nat Geo People. She is the resident etiquette expert on two popular lifestyle shows: ABC Tampa Bay's Morning Blend and CBS Austin's We Are Austin. She is regularly quoted by BBC Capital, Investor's Business Daily, Fortune, and the National Business Journals. Her Amazon #1 Best Selling book in International Business, Access to Asia: Your Multicultural Business Guide, now in its third printing, was named to Kirkus Reviews' Best Books of 2015. She's a winner of the British Airways International Trade Award at the 2016 Greater Austin Business Awards.
Support HuffPost
The Stakes Have Never Been Higher
Related
Popular in the Community