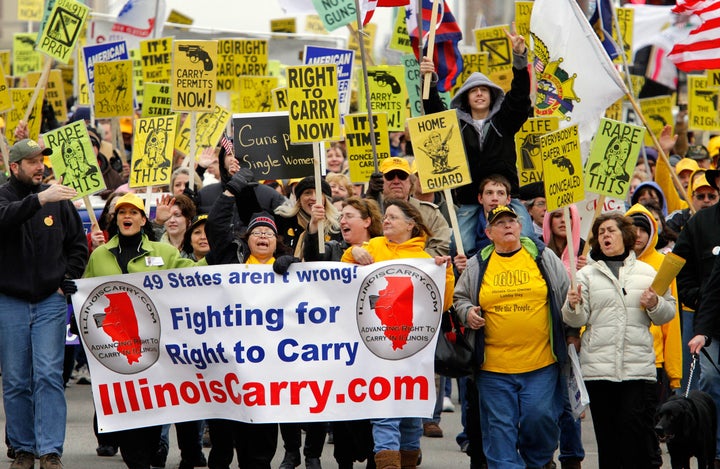 Rather than reignite the debate over concealed carry in the last state to ban it outright, members of the Illinois' Republican Congressional delegation will attempt to force the state's hand with the introduction of a federal concealed-carry bill in the House.
In a press release on his website, Johnson called Illinios' concealed carry ban a violation of the 14th Amendment validated by "100 years of Supreme Court rulings."
"Forty-nine other states understand this and have reasonable policies in place to ensure that only law-abiding people willing to go through authorized safety training are permitted this right," Johnson said in a statement. "The only reason Illinois is the exception is Cook County. This is not acceptable."
Colleen Daley, executive director of the Illinois Council Against Handgun Violence, told CBS Chicago that Johnson's bill would put Illinois residents at risk, without protective resources.
"You've got states like Arizona and Florida where you essentially mail in an application for a concealed carry permit," she told CBS. "You want people like that coming into our state, with no laws to protect them?"
In his statement, Johnson argued that, as the only state without a concealed-carry provision, Illinois is unfairly infringing on the rights of its residents.
"Overturning this prohibition in Illinois is long-overdue," Johnson said on his Web site. "Law-abiding citizens deserve the right to protect themselves."
Calling all HuffPost superfans!
Sign up for membership to become a founding member and help shape HuffPost's next chapter