There, in its modest studio spaces most Saturday mornings, you can find a crowd of sweaty dancers pounding the floors, hammering away at a modern dance routine or working on a run of musical theater choreography. Surrounded by walls of famous artwork, from a Rauschenberg to an Al Hirschfeld to a Fernando Botero, the dancers heed instruction from one of their accomplished teachers -- the New York City Ballet legend Jacques d'Amboise, or Ellen Weinstein, a Savannah Ballet alumna.
Perhaps the scene sounds not unlike most companies in the city, where men and women aspire to jump higher, land softer and keep pace with live percussion. But what makes the Institute so unique is that NDI's performers are not professional dancers, nor are they paying for the opportunity to train with icons of the ballet world. NDI's dancers are New York City public school students, ranging from fifth graders to eighth graders, who take dance classes for free.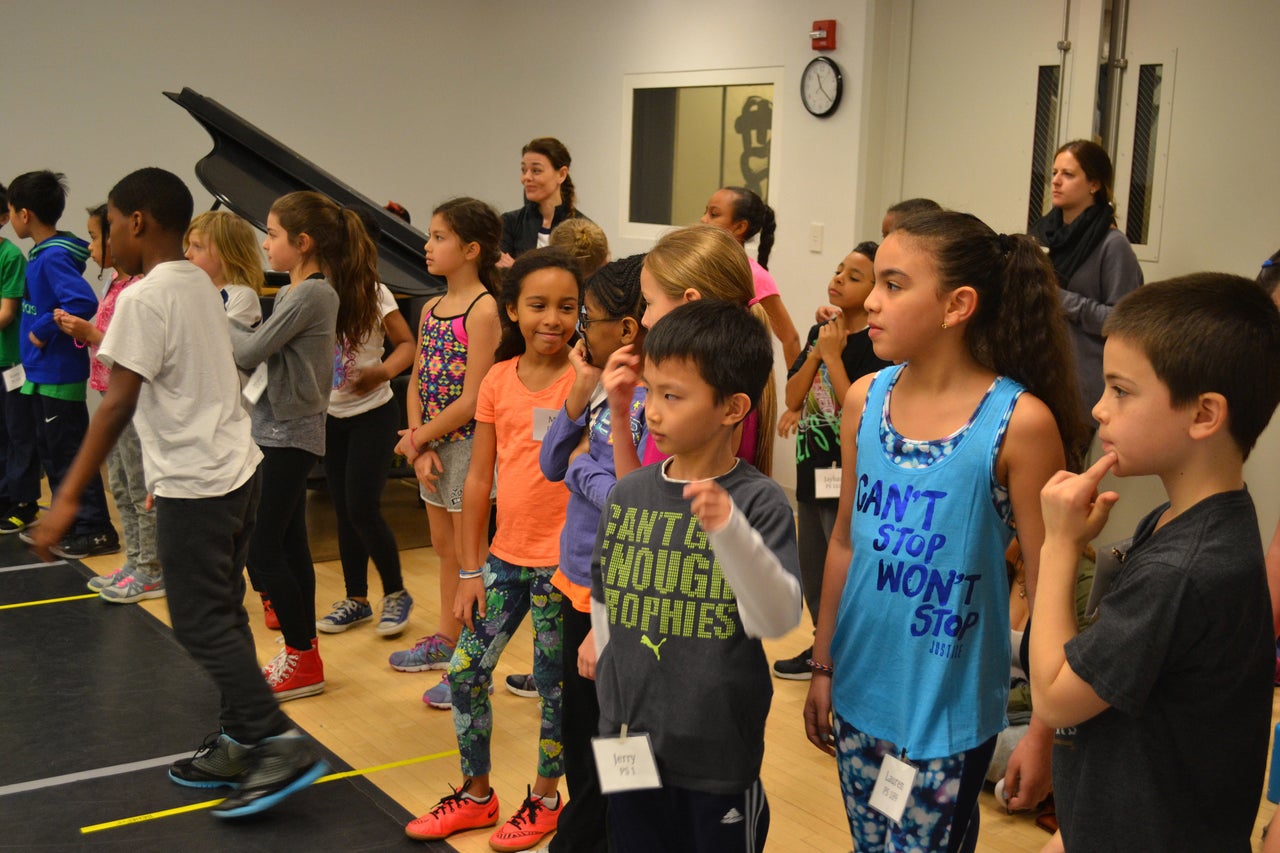 The nonprofit Institute has been bringing dance to public school students since 1976, courtesy of founder d'Amboise. Its mission: to engage students in dance and music, based on the belief that the arts can motivate a child to excellence inside and outside of the studio.
Currently, NDI programs work with 40 partner schools, serving 6,000 students (70 percent students of color) each week. From its in-school programs that place NDI instructors in schools throughout the city for 45 minutes each week, to its advanced programs that bring students from Queens, the Bronx, Brooklyn, Manhattan and everywhere in between to its Harlem headquarters for further practice, NDI aspires to teach the importance of discipline and teamwork using the framework of dance pedagogy. For many of the students, a large percentage of whom come from diverse, low-income communities where public schools do not receive the kind of funding necessary to sustain an arts education program, NDI provides for them their first experience memorizing, perfecting and learning to love a dance routine.
"These kids have so much stress in their lives dealing with school and testing," Charlotte d'Amboise, Jacques' daughter and a member of the Institute's board, explained to The Huffington Post during a tour of NDI earlier this month. "So to have a moment in the day when kids can dance, to break everything up, is fantastic. Of course, it's not just nice and fun dancing. Dancing is not easy, and picking up a combination -- you're really using your brain. The physical and music aspects -- it's all encompassing. In a public school situation, when you have all this energy, dance is the best thing at this age group."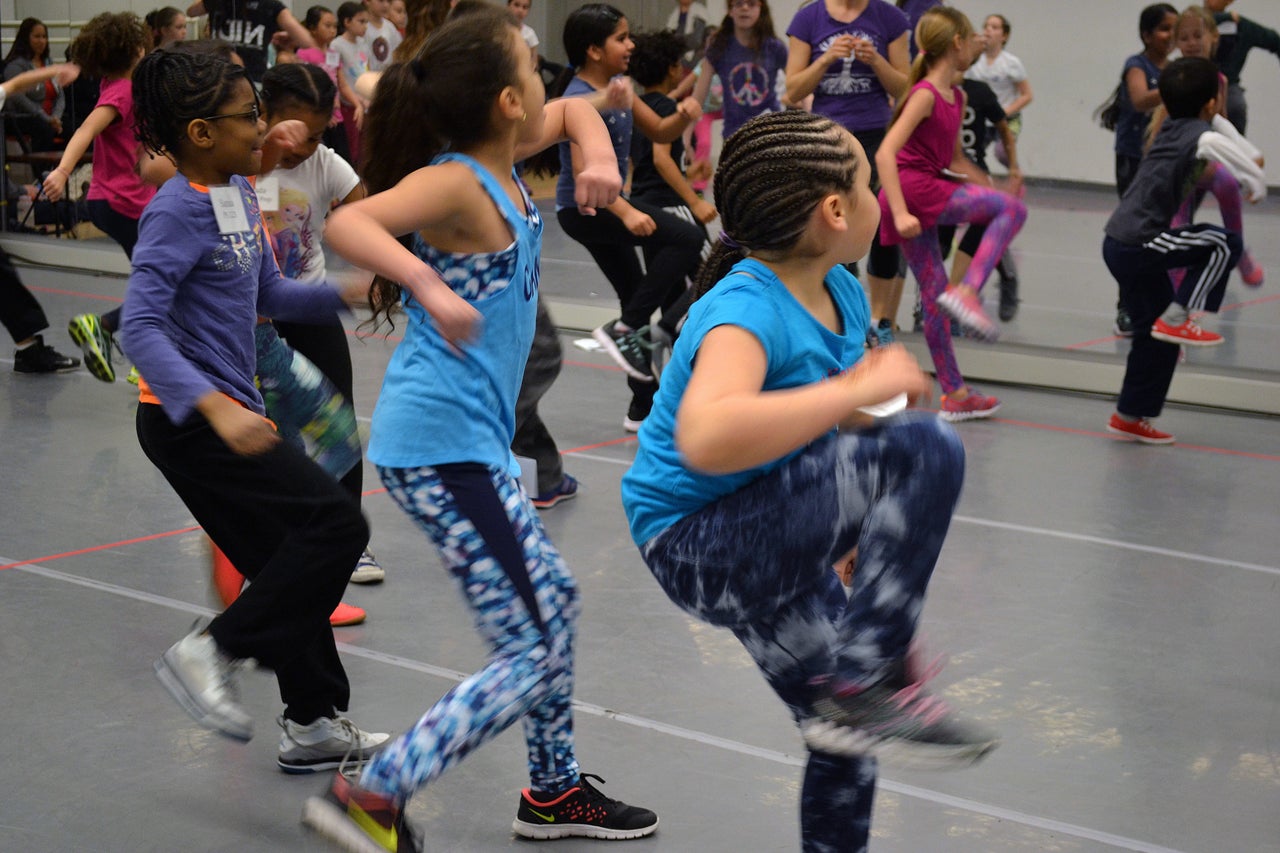 Charlotte's father's vision for the Institute started small. Born in 1934, Jacques d'Amboise, along with his three siblings, was raised primarily by his mother, a seamstress and nurse who supported her children on a meager income. He cites her insistence that, despite their poor circumstances, d'Amboise take part in one form of the arts or another as enduring inspiration. The fact that he wound his way into the stewardship of George Balanchine and became a professional ballet dancer before he finished high school is in no small part thanks to her.
"My mother believed that children shouldn't be considered learned or educated without being able to play a musical instrument or sing or both; know something about theater and have performed it; know something about poetry and have performed it; public speak; and dance," he told HuffPost. Essentially, she promoted a well-balanced education, something those fighting for the letter "A" in STEM (science, technology, engineering and math) curricula understand.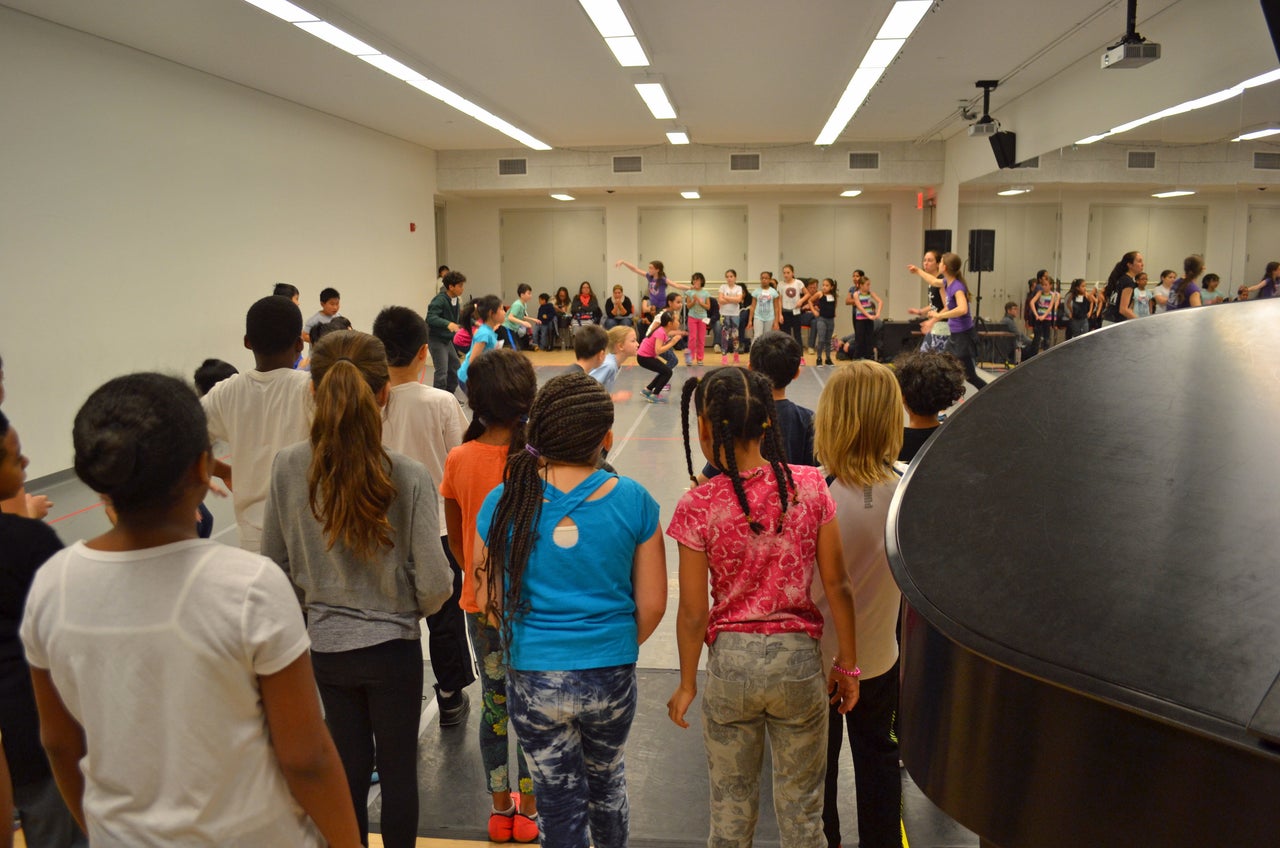 In the 1970s, when he was still a principal dancer with the New York City Ballet, d'Amboise wanted to bring art to young, underserved children as a way of paying it forward. So he started working specifically with public school students, offering, as he recounted during our visit, free classes directly to schools in the metropolitan area. He'd march into principals' offices himself with his one condition: that the classes be part of the curriculum, and not just an after-school activity.
D'Amboise's proto-NDI started in just three schools and a community center in Brooklyn, in which he'd schlep himself and a collection of musicians via cab from one spot to another. At the end of a year, he says, his wife encouraged him to turn his loose arrangement into a nonprofit, so that the classes could live on long after d'Amboise. Slowly, the Institute grew into what it is today.
Now, NDI has 11 associate programs outside of its work in NYC and has toured and worked internationally with students in countries like China, Russia, Bali, Australia, and India. And, at 81 years old, d'Amboise is still very much involved.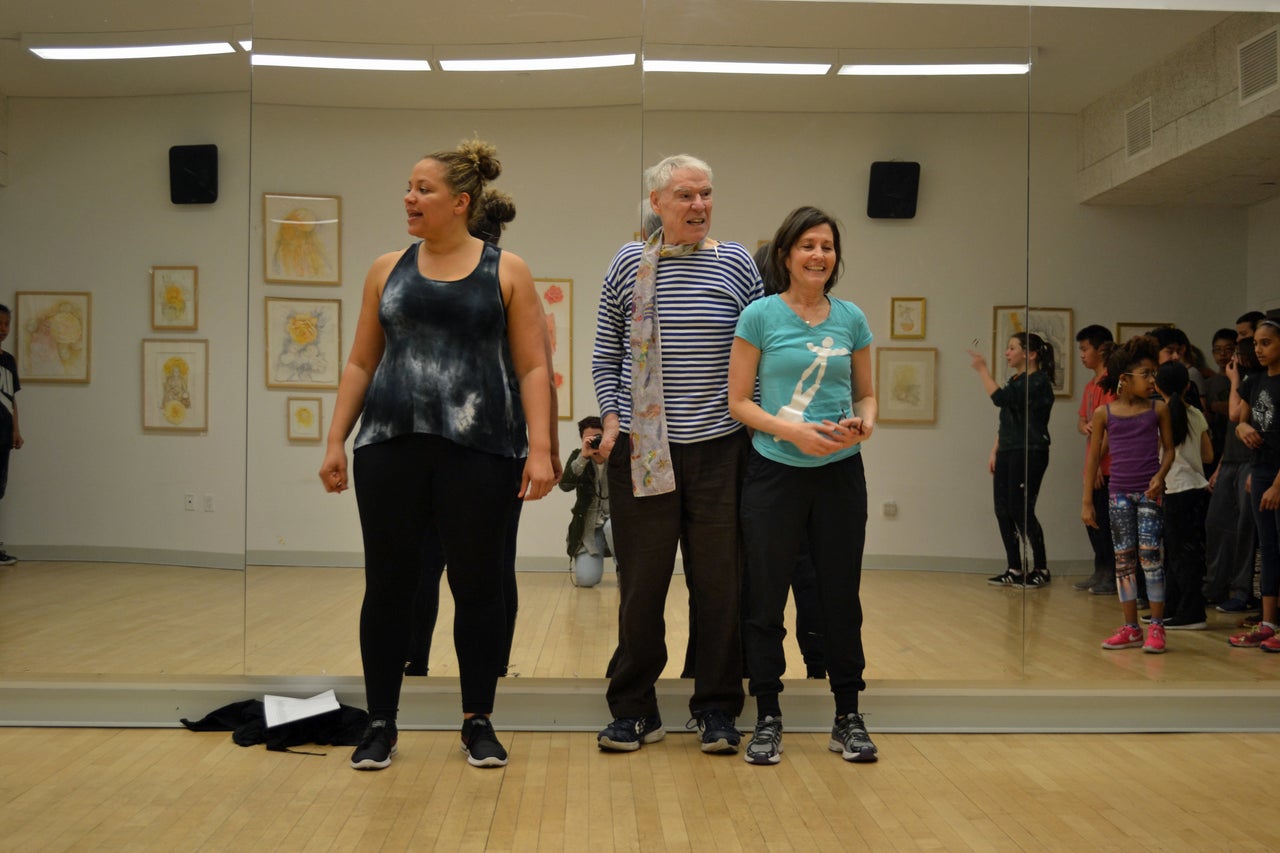 In Harlem, NDI's central home for the past five years, D'Amboise is no longer the only teacher inspiring students to give dance a go. The Institute has an entire roster of teaching artists, assistant teachers and musicians who, under the guidance of Ellen Weinstein, NDI's artist director, work in and out of schools to further the Institute's mission. They are individuals who've danced on Broadway and in modern dance companies, written music and produced albums, who come from various dance-related backgrounds. Some of them, like Bianca Johnson, are graduates of the NDI programs themselves.
Johnson started taking classes with NDI when she was 9 years old, as a sighted guide for visually impaired and blind dancers. Now she works both in schools and at the Institute's base, instructing the students invited to attend weekend classes at NDI. Throughout her time at the Institute, she has experienced firsthand how the students benefit from early access to dance.
"The progression that I see is that they have such a great sense of self and a great sense of teamwork," Johnson, who also runs her own modern dance company, said in a conversation with HuffPost. "They work so beautifully and so well together when they leave here and that's such an incredible skill to have as you navigate your life, to be able to work with people from so many different backgrounds. There are very few places -- even though New York City is very diverse -- where you can actually go into a room and have a creative experience with every person, every kind of person, every ethnicity, every different socio-economic background. And here, that happens every week."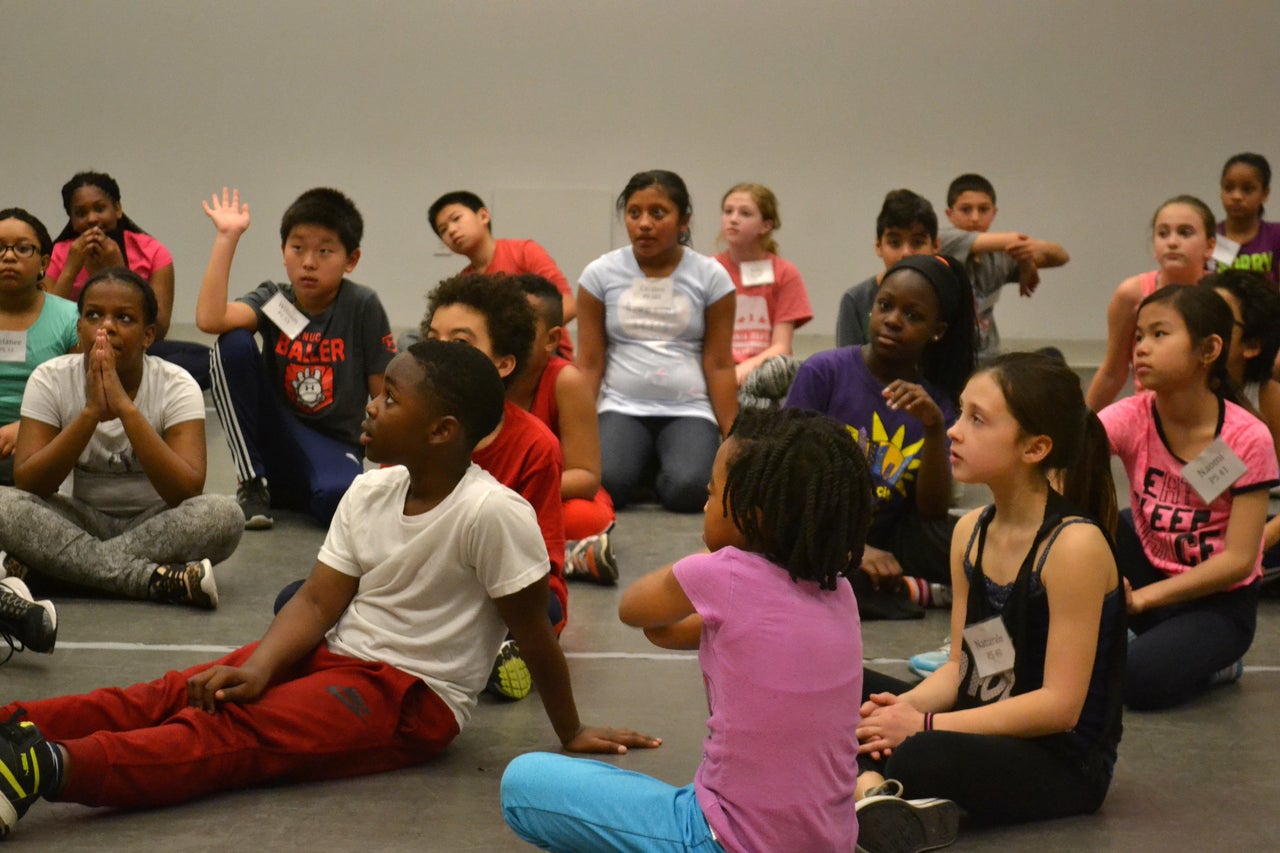 This year, as part of NDI's annual curricular theme -- poetry -- Johnson is basing her dance instruction in schools on the words of Maya Angelou. Others teaching artists, she says, chose to base their classes on Dr. Seuss or Shel Silverstein. "We have the freedom within schools to create shows that are based on the theme but are most powerful to us," she explained, noting that the students perform twice a year at their own schools, in front of their peers and parents.
She describes NDI's overall pedagogy as a fusion, deeply rooted in musical theater, jazz and contemporary dance. "I think the big picture is that every child is included, every child is important," she said. "In performances, we don't have a front in the room. We're always turning the room around so there's no back line, splitting the room in half so that we can make sure the kids in the middle are really embracing and understanding the material and can lead on their own. There is a lot of using the children as models for each other. So it's not just about, 'Watch Bianca dance, try to be like Bianca.' But it's like, students in our class are strong and powerful and can inspire others to dance bigger, better and stronger. So it's really about giving students the confidence to dance in a way that is meaningful for them."
In an age when television shows like "Dancing with Stars" and icons like Misty Copeland have made dance so accessible to younger audiences, she says students are more willing than ever to participate. "It's about making everyone feel included and feel loved and feel paid attention to," Johnson added. "By the end of the school year, everyone has learned to work as such a powerful and strong team."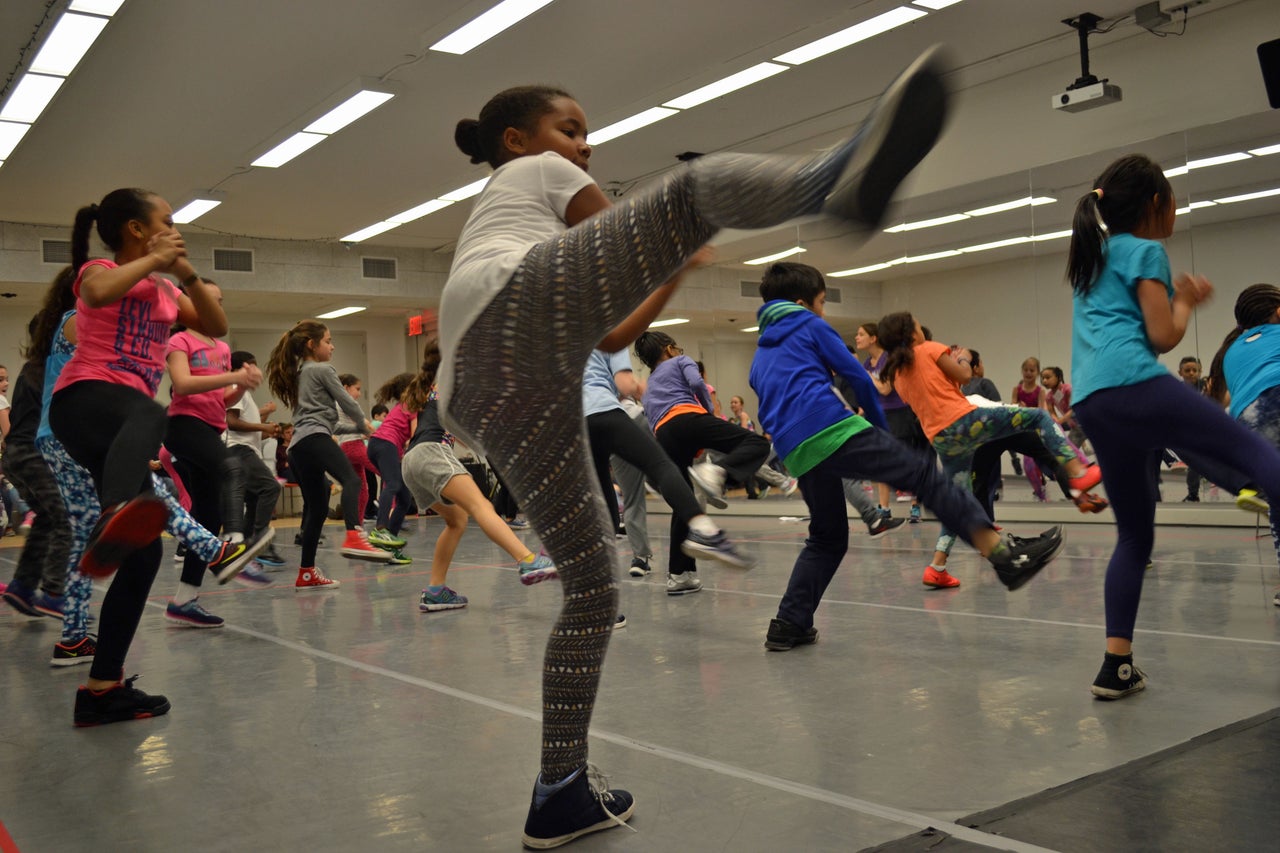 When NDI claims that the nonprofit is filling a critical gap in public school education, whether on its website or in press releases, it's hardly overstating its role.
Yet, countless studies like this have show that early access to arts education has long term benefits for both students in general and students from low-income neighborhoods in particular. Involvement in the arts has been linked to higher academic performance, higher standardized test scores, and lower dropout rates. And according to the Arts Education Partnership, arts integrated instruction can offer "an alternative avenue for students to access and learn information in English language arts and mathematics and may be more effective than traditional remedial programs, thus offering a resource in helping to close the achievement gap."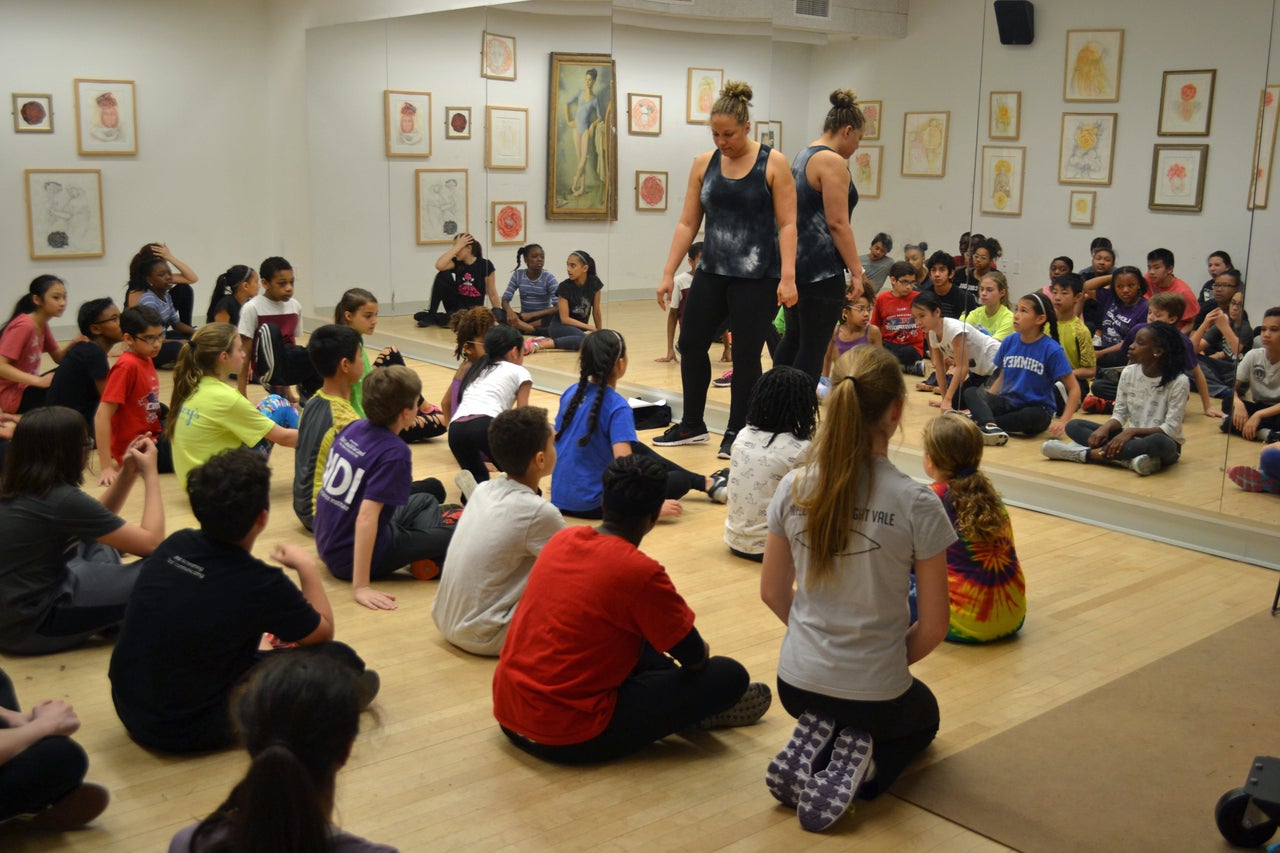 Of course, NDI is just one organization, and beyond it's in-school programs, it provides advanced classes for only a limited amount of students.
"So many kids are so talented and we want to give them all opportunity but we just don't have 800 studios," Johnson explained. "So it's not only about, can someone dance well. It's not just about your behavior. It's: Are you passionate about this? Is your family passionate about this? Are they willing to bring you all the way up here. I live in Brooklyn and I have to bring some kids up here sometimes because it's really hard for families. But their parents become committed. They are going to make sure their kids get up here. As we grow and as we change and as NDI gets better and better and better, more kids want to come and we need to figure out how to accommodate that."
Other nonprofit organizations, like Dance/NYC, Dancing Classrooms, B.E.A.T., Dancing Dreams and Dancewave endeavor to bring dance to children who might otherwise not encounter it, similar to NDI's advanced programs. But NDI, which just celebrated its 40th Anniversary at PlayStation Theater in New York City this week, values its in-school programs, geared toward making dance a staple part of a child's public school education. According to Charlotte d'Amboise, this is the Institute's future.
"I believe that it should be in more public schools and expand nationally," d'Amboise added. "It is national, but even more. It would be great if it were in every school, because truthfully, it's important and it should be part of everyone's education."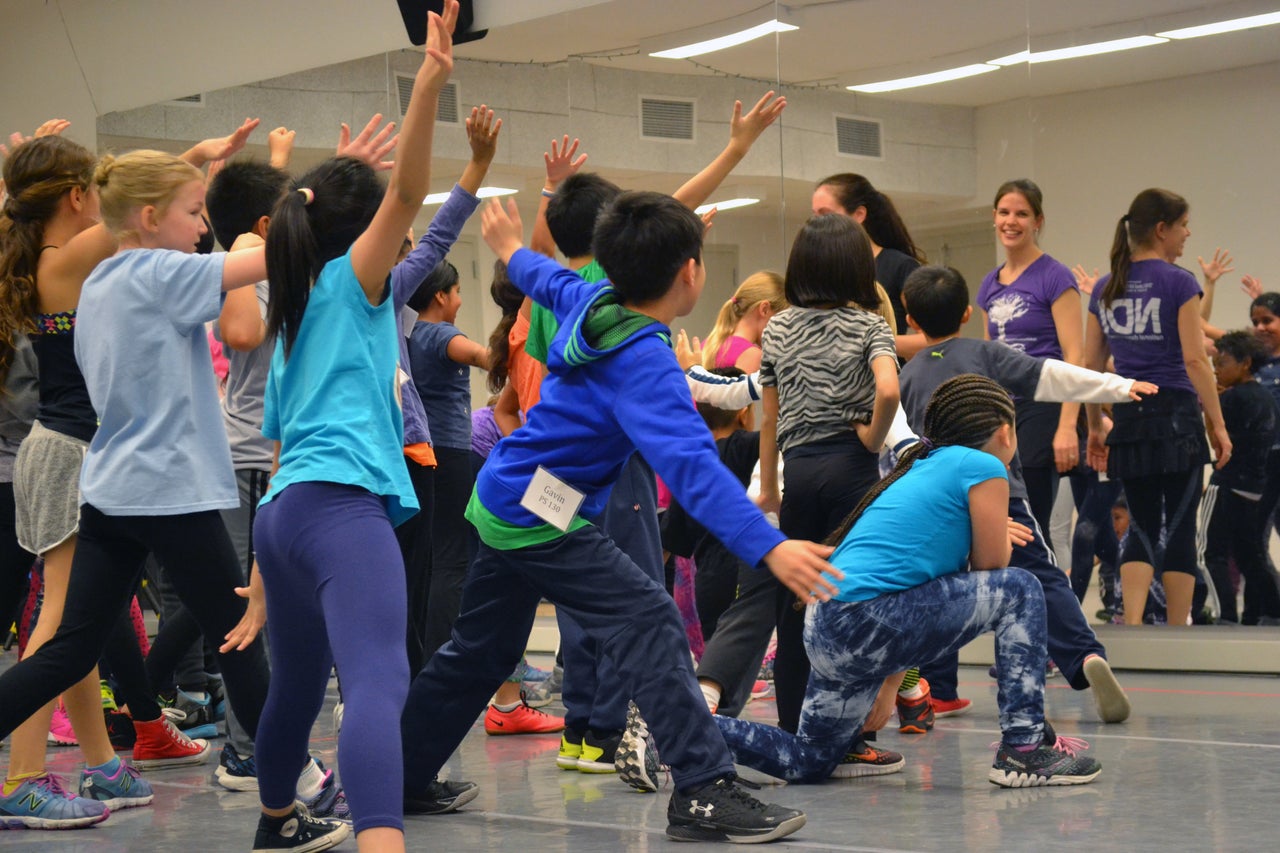 NDI's 2016 "Event of the Year" will be held June 12-13, 2016 at New York University's Skirball Center for the Performing Arts. Head here for more information.
Related
Before You Go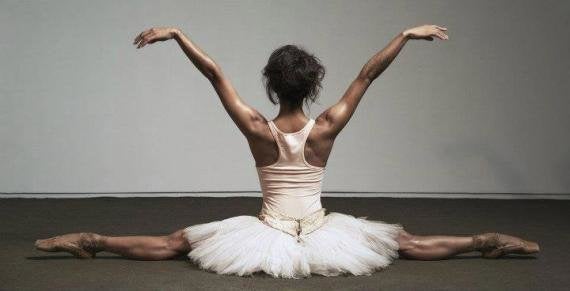 Ballet Dancers Changing the Landscape