At least 570 would-be sex buyers (or johns) and 23 so-called sex traffickers -- men taken into custody on charges of pimping, trafficking or promoting prostitution -- were taken off the streets in the "National Day Of Johns Arrests" effort, Illinois' Cook County Sheriff Tom Dart announced Monday.
The nationwide sex-trafficking sting operation, led by the Cook County Sheriff's Department, ran from Jan. 15 to Feb. 1.
"Sex trafficking continues to destroy countless lives, and this broad national movement should send a strong message to prospective johns that their 'hobby' is much more than a 'victimless' crime," Dart said in a statement. "It"s particularly meaningful that this sting culminated on the day of the Super Bowl, which unfortunately has emerged as a prominent haven for sex trafficking."
"We're trying to raise awareness best we can," Cook County Sheriff spokesman Ben Breit told The Huffington Post, explaining that the timing of the sting is largely symbolic. "Tying it to the Super Bowl is a helpful way to accomplish that."
Dart's office started the first such operation in 2011. The 2015 installment is the largest yet, comprising roughly 70 jurisdictions in 17 states, including Nevada, Arizona and Massachusetts.
On Monday, the Cook County Sheriff's office said 54 women and 14 juveniles nationwide were "rescued" (taken into custody but connected with mental health, drug abuse, domestic abuse and other services).
Other highlights of the operation included Phoenix police recovering several women who said they had been trafficked in for the Super Bowl. Cincinnati police also arrested a pair of sex traffickers who had been using public computers at a local library to post prostitution ads online, according to a release. Las Vegas Police, meanwhile, took a man into custody who was facing federal human trafficking charges in Ohio; they also arrested a john on probation for rape.
The majority of the busts were made through "dates" arranged on the classified ad site, Backpage.com (and to a lesser extent, Craigslist). Dart said Backpage.com has for years been known as the leading online marketplace for prostitution, bringing in millions of dollars a month. Backpage's exact revenue is unknown, but in 2013, classifieds analyst company AIM Group estimated Backpage's take was $4.2 million in a single month.
Backpage.com general counsel Liz McDougall told The Huffington Post via email:
We stand firm in our belief that a domestic website that combats child sex trafficking domestically in collaboration with law enforcement is far more beneficial to victims than driving the problem to underground and offshore sites. And we remain committed to effective measures of prevention and successful prosecution of this heinous crime.
Dart acknowledges his anti-trafficking and prostitution efforts have their critics -- primarily people who think law enforcement are merely criminalizing a transaction that should have long ago been legalized. But whether the crime is called sex trafficking, pimping or prostitution, Dart says he sees "no distinction."
"That's always been a tough one for me," Dart told The Huffington Post. "How is it any different when a man who gives a woman food or shelter, or coerces her with drugs or abuse, than when someone is brought in from outside the country.'"
And while Dart concedes there are some women who engage in sex work of their own choosing and without the involvement of a pimp, he says such instances are rare -- and still unsafe.
He says the next step is to continue expanding the operation to include more law enforcement agencies in more states.
"Its all about building awareness, about staying on the problem," Dart said. "There's no silver bullet for this."
This story has been updated to include comment from Backpage.com.
Related
Before You Go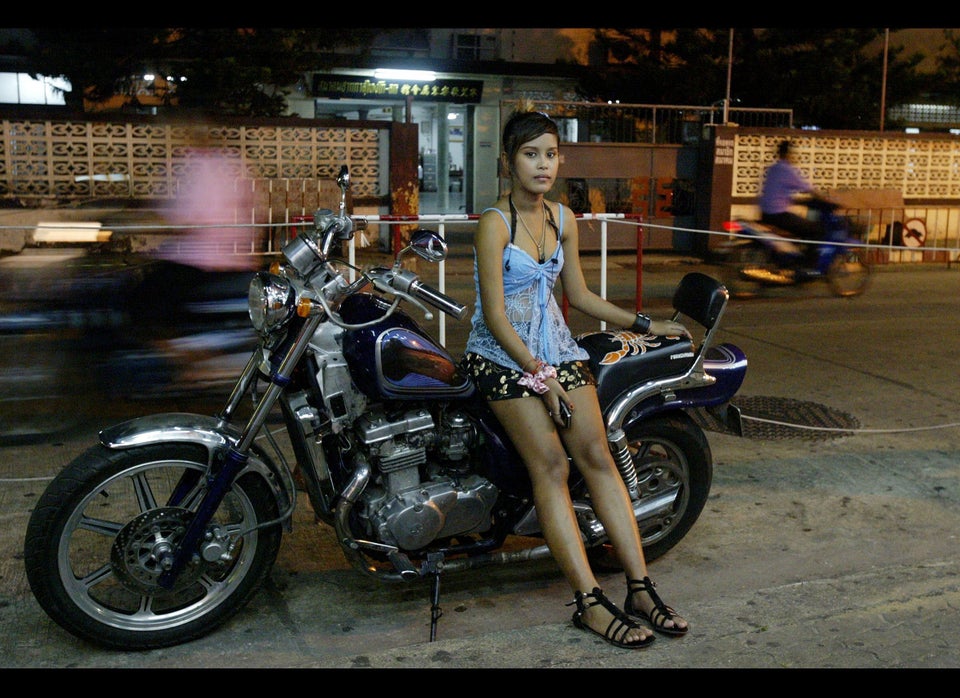 The Faces Of Sex Trafficking
Popular in the Community