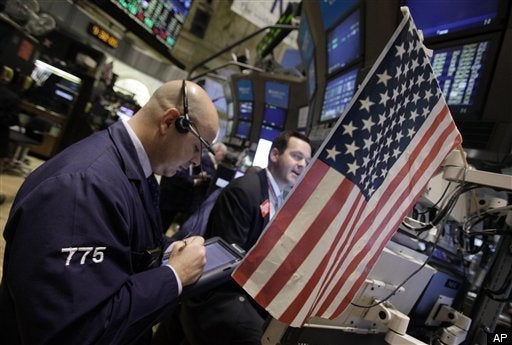 If the U.S. doesn't reduce its deficit, the consequences could be dire, two groups of experts warn.
The ratings agency Moody's, whose judgments affect the behavior of investors worldwide, said it might one day downgrade its assessment of U.S. government debt, Bloomberg News reports. A negative outlook from Moody's on the debt of the nation with the world's largest economy -- though unlikely and not imminent -- could send tremors through the global marketplace.
"Although no rating action is contemplated at this time, the time frame for possible future actions appears to be shortening, and the probability of assigning a negative outlook in the coming two years is rising," wrote Steven Hess, a Moody's senior credit officer, according to Bloomberg.
Moody's isn't the only group that's worried. The International Monetary Fund, the organization that oversees the world financial system, headquartered in Washington, said the U.S. deficit is likely to injure the U.S. economy if its growth is not checked. The warning echoed that of Moody's.
"The U.S. has a lot of credibility. This does not imply their credibility can last forever," said IMF fiscal affairs director Carlo Cottarelli, according to the Washington Post.
After the worst financial crisis since the Depression, the U.S. has had to borrow and spend money to rescue its -- and the world's -- economy. In such a climate, spending now outpaces revenue by about $1.4 trillion, and the national debt has surpassed $14 trillion.
In 2007, before markets crashed worldwide, the budget deficit was equivalent to 1 percent of the U.S. economy. Now, it equals about 8.8 percent of the economy. The U.S. has the highest ratio of debt to revenue of any country that bears the highest Moody's rating. At 426 percent, that figure is more than double those of Germany, France and the U.K, according to Bloomberg.
Fears over a mounting deficit and growing debt have gripped both parties in Congress in recent months, and the debate will likely intensify as Congress must decide whether to raise the U.S. debt limit this year.
Economists have argued that the government imbalance is not as urgent or severe a problem as many elected officials say, noting that the dollar is the world's reserve currency, and the U.S. economy is the world's largest. U.S. Treasury bonds are as rock-solid as investments come.
A ratings downgrade, if it were to happen, would likely hobble the U.S. economy in unforeseen ways.
REAL LIFE. REAL NEWS. REAL VOICES.
Help us tell more of the stories that matter from voices that too often remain unheard.