This Frozen Mineola Soufflé from Elaine Corn is a make-ahead dish that's easy to store in the freezer, then withdraw at the end of a dinner party, ready to go. Decorate with optional whipped cream flowers and candied pieces of minneola peel, remove the collar and -- voila! -- dessert is served. Beautifully.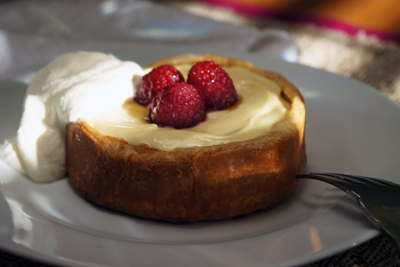 6-Minute Meyer Lemon Olive Oil Custard from Caroline J. Beck showcases her new BFF in the kitchen, a Vitamix blender. Pressing one button and waiting six minutes results in a custard that is pure silk -- whether the final outcome is slightly chilled and mounded into an awaiting tart shell or lightly frozen and scooped onto a pool of raspberry coulis.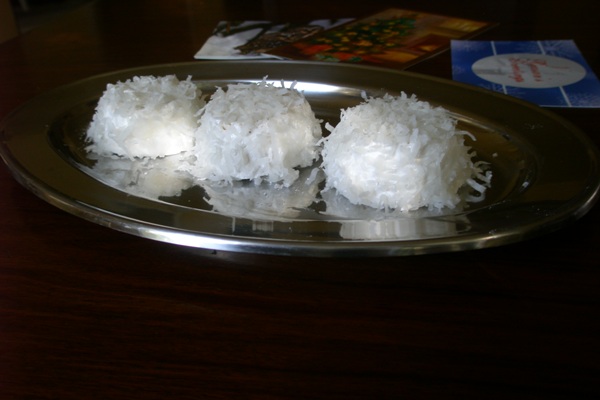 Marshmallow and Coconut Snowballs from Charles Perry don't come out quite spherical, but neither does every real snowball. It's basically just a ball of luscious sweetness. In fact, it's very, very sweet, as a glance at the ingredient list will reveal. Unless you're a child with a raging sweet tooth, you'd probably want to have something non-sweet with it, say, coffee with no sugar at all.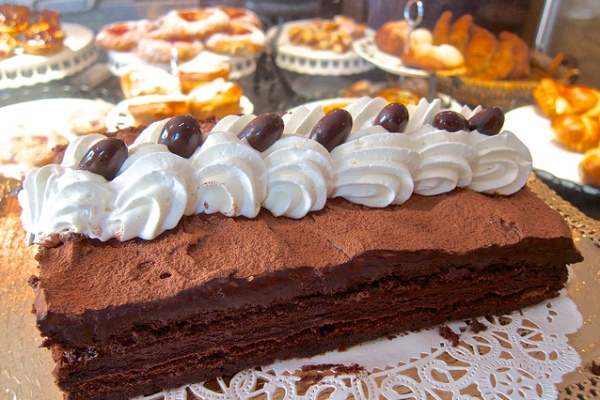 The Flourless Chocolate Cake from Patisserie Lenox in Massachusetts is one that combines the essence of chocolate and cream without being heavy. It's dense with flavor and light on the palate. David Latt got to sample some and shares this heavenly recipe.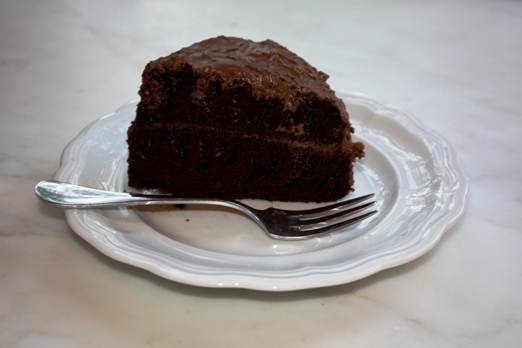 The Ultimate Chocolate Birthday Cake from Laura Holmes Haddad is a twist on an oldie-but-goodie: the recipe on the back of the Hershey's unsweetened cocoa box. The result is a moist, light cake that's not overwhelmingly sweet. It's the perfect go-to for layer cakes, sheet cakes or cupcakes.
Related