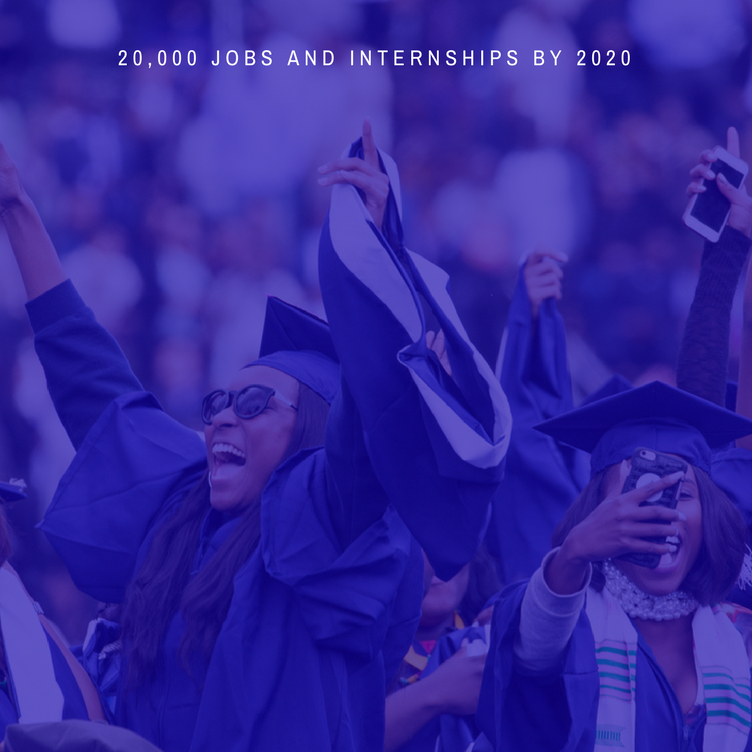 Today, Jobs R 4 U, launches a national diversity and inclusion campaign called HBCU 20x20. The goal is to directly place 20,000 students and recent graduates from Historically Black Colleges and Universities (HBCUs) into jobs and internships by the year 2020.
With the support of over 20 HBCUS including Bethune-Cookman University, Clark Atlanta University, Grambling State University, Lane College and Tougaloo, Jobs R 4 U will visit each campus to host soft skill workshops. Workshop topics include: Networking 101, Being Black in the Workplace, Creating a LinkedIn Profile and How to Interview with a Tech Company. In addition, to the workshops, there will also be an HBCU 20x20 Career & Internship Fair.
The first stop on the HBCU 20x20 tour is Philander Smith College in Little Rock, AR in October.
Founder and CEO, Nicole Tinson-Johnson said, "Attending an HBCU (Dillard University) and attending an Ivy League (Yale University) opened my eyes to the access and opportunity gaps that exists. Our HBCU 20x20 campaign will shed light on the lack of diversity in the workplace and work directly with employers to solve this issue by actively recruiting candidates from HBCUs. Our campaign will also demonstrate the importance of preparing and providing access to more opportunities for the many talented and deserving students at Historically Black Colleges and Universities and their graduates often overlooked by employers. Our goal is to highlight the great work already being done on HBCU campuses to prepare students, and amplify their efforts on a larger scale."
Jobs R 4 U has established partnerships and relationships with several companies and organizations, including the White House Initiative on HBCUs, PwC, Uber, AT&T, and Urban Fetes.
Dennis Johnson, Jobs R 4 U's Senior Vice President of Operations and Programs said, "For us, identifying organizations, agencies and corporations to partner with, allows us create a direct talent pipeline for HBCU students and graduates to become employed. We've created a filtration process to ensure the needs of both the students and graduates and employers are met. This also provides a solution to the lack of diversity in the workforce which should lead to a better workforce overall."
Jobs R 4 U has a commitment to ensure we keep students and graduates first. Our website allows students to join our campaign by creating a profile, participate in online sessions, townhalls and webinars and apply directly to the positions committed to our campaign through our partnering companies.
Jasmine Jones, a Senior at Dillard University said, "I think it's a very good campaign since most companies are trying to become more diverse. It also encourages more students to attend HBCUs because they know organizations like Jobs R 4 U will provide additional opportunities for them to transition into their careers."
Founded September 2014, Jobs R 4 U is a nonprofit organization whose mission is to ensure economic equity and empowerment for all, especially women, youth and people of color. If you would like more information about HBCU 20x20, please visit www.hbcu20x20.org, contact info@jobsr4u.org or call (323) 383-4189.
Calling all HuffPost superfans!
Sign up for membership to become a founding member and help shape HuffPost's next chapter
This post was published on the now-closed HuffPost Contributor platform. Contributors control their own work and posted freely to our site. If you need to flag this entry as abusive,
send us an email
.