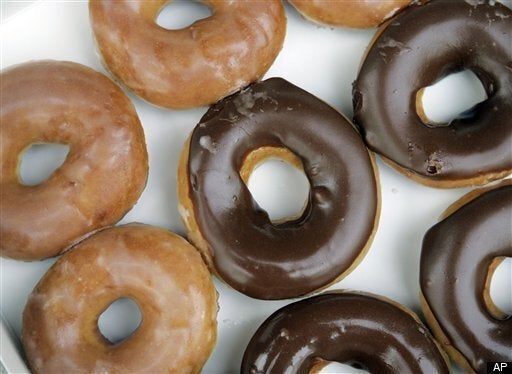 National Doughnut Day 2010 is today, Friday, June 4, 2010, and many Krispy Kreme and Dunkin Donuts locations are offering free donuts.
National Doughnut Day has been celebrated annually every year since 1938, when it began to honor the women who served soldiers doughnuts during World War I.
The day is always celebrated on the first Friday of June, a special treat suggesting summer is drawing near.
Today's Krispy Kreme promotion does not require a purchase to be made and a coupon is not needed either. Simply stop at a participating Krispy Kreme location for a free doughnut (scroll down for participating locations).
Meanwhile, Dunkin Donuts is offering a free doughnut today with any beverage purchase. Find Dunkin Donuts locations near you here.
Below is a complete list of Krispy Kreme locations offering free doughnuts today:
Related