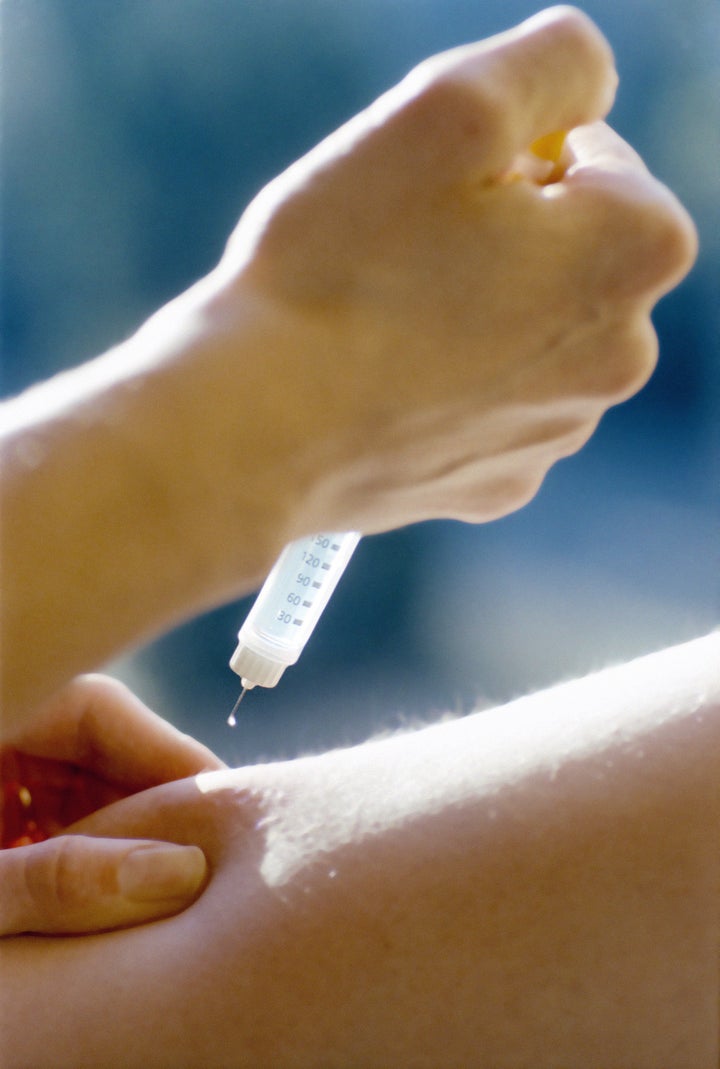 It's easy to understand why millions of patients with cancer, attention deficit hyperactivity disorder, infections, heart disease, central nervous system conditions and pain get riled up when they learn there are shortages of drugs for what ails them.
It's more complicated to understand why this occurs -- and the precise reasons may be as different as the many medications involved. While patients caught up in drug shortages shouldn't go into a total tailspin about their situations, clearly this pharmaceutical problem needs continued attention and action.
Let's look first at the challenges of supply in cancer drugs. There's growing optimism among oncologists that many forms of cancer can be treated, controlled or even cured. But for some patients with the most virulent cancers, hope can narrow to a small range of treatment options, eventually zeroing in on the promise of perhaps one chemotherapy agent. You'd do anything to give a loved one a shot at receiving that promising drug. Imagine, though, your reaction if you learned its supply was so limited it was unavailable at a critical moment.
That's a scenario that outrages cancer patients and their families, and in the past year, it has turned real with such drugs as: paclitaxel (Taxol), for breast and ovarian cancer; doxorubicin (Doxil) for ovarian cancer; and methotrexate (Trexall, Rheumatrex) for various cancers and rheumatoid arthritis.
In the already precarious world of serious disease, a missed round of chemotherapy or other crucial pharmaceutical dose can seem to be the difference between good health and illness -- or even between life and death.
It's fortunate, though, that there sometimes are alternative medications. When my own institution experienced a shortage of a drug for thyroid cancer (Thyrogen) last year, we set up a triage system. Those in most urgent need received the drug; others either postponed treatments or underwent an alternative protocol that was equally effective but made the patients feel poorly for a week or two. And while treatment proceeded in those cases without serious harm, patients across the country may not be so lucky. For example, a survey from the Institute for Safe Medication Practices, as reported in November, found that 25 percent of physicians said an error had occurred because of drug shortages. While cancer centers double, triple and quadruple check for accuracy of dose, using unfamiliar alternatives can't help but increase the odds of a mistake. An alternative drug, for example, might be given in a dose half the size or twice the size of that for the usual medication and errors can occur when practitioners are inexperienced with the alternatives.
Costs also increase with shortages. A brand-name substitute can add millions of dollars to the nation's health care tab when there are shortages in generics. Then, too, there are costs in added time for dose calculation and other management and safety issues as pharmacists and hospitals cope with shortages. A recent study estimated that managing drug shortages has cost the health care system $216 million annually.
Drug shortages occur, manufacturers report (according to the Food and Drug Administration's website), because of unanticipated increase in demand or due to shortages of raw materials. Also, some companies have experienced quality control and other manufacturing problems that take time to correct. Others have made business decisions to stop making older, less profitable drugs. If a company is the only supplier of a drug, it legally must notify the FDA six months before it anticipates a shortage of the medication. Still, the law lacks teeth. If a company fails to inform the FDA of a looming shortage, it faces no legal consequences.
In late October, however, President Obama signed an executive order directing the FDA to speed up reviews of new manufacturing facilities and to get manufacturers to report shortages earlier. That way, those in the distribution chain leading from manufacturer to drug stores, doctors' offices, hospitals and patients can more efficiently manage limited supplies before a shortage turns into a crisis.
The problem of drug shortages is complex, with some underlying difficulties that are little understood. One example of an economic reality upset many in the oncology community last fall when an article in the New England Journal of Medicine laid much of the blame for cancer drug shortages on the way oncologists in private practice operate.
Chemotherapy drugs are not bought and sold like other drugs. Patients don't go to the drug store and fill a prescription for chemo treatments. Instead, they get it from their oncologists. This system evolved over decades because drugs for such treatments in earlier times were so toxic that they were best left in oncologists' specialized hands. The drugs once were inexpensive and oncologists bought the drugs at a low price and sold them at a substantial markup to help support their practices.
Fast forward to 2012 and a world in which brand-name versions of chemotherapy drugs can cost many times more than generics. Recent changes in Medicare laws have limited to 6 percent the markup that oncologists can receive to cover their practice costs. That can be a trivial amount when administering a generic drug that costs a few dollars, but a substantial amount for a brand name drug costing hundreds or thousands of dollars. The article's stunning example was a product called leucovorin, available generically since 1952. A new version of the drug, levoleucovorin, "reportedly no more effective and 58 times as expensive," came on the market in 2008. Use of the new product grew and eight months after its launch, there was a shortage of the older, generic product, further perpetuating the overuse of levoleucovorin. That means the health care system swallows the tab for the more expensive drug, and individual patients pay higher co-pays for a branded drug.
But even this example barely scratches the surface of medical payment realities. Oncologists are among the physicians who spend large amounts of time with patients and whose expertise is crucial in helping cancer patients make decisions. Since oncologists don't perform procedures, like surgery or colonoscopy, they're only reimbursed for time spent talking to patients and can be paid at about the same level as a physician advising a patient about a cough or a headache. The chemotherapy payments evolved, in part, to ensure that cancer doctors earn the income their expertise warrants. (In a future blog, I'll talk about the need for us physicians to accept changes in how we're paid to make financial incentives line up more fairly with our health care system's needs.)
While a lack of cancer drugs hit most people especially hard, shortages in other areas can have consequences just as severe. Reported drug shortages nearly have tripled to 178 in 2010 from 61 in 2005. The Institute for Safe Medical Practices reported a death when a patient who responded only to the antibiotic amikacin died when that drug was not available; numerous surgeries and procedures have been cancelled or postponed because of shortages of neuromuscular blockers, drugs used to anesthetize patients; and a patient receiving an alternative to morphine was given an overdose of the alternative and needed to be transferred to an ICU. Shortages also have been reported for drugs used in the treatment of infection, heart disease, central nervous system conditions and pain. More than 80 percent of the products in short supply are generic, according to the IMS Institute, which provides information services for the health care industry. That means patients seeking alternatives will often get the brand-name drug -- along with a higher co-payment.
The bulk of the drug shortages have been with so-called sterile injectibles -- drugs stocked in hospitals and doctors' offices and administered by health care providers. A federal regulation may be one cause of those shortages, says my colleague Rita Shane, director of Pharmacy Services at Cedars-Sinai. The regulation states that pharmaceuticals cannot be stored longer than the manufacturer indicates. While there are other evidence-based sources of information on how long a drug can be stored, often with evidence that the shelf-life is actually longer than indicated by the manufacturer, pharmacies strictly adhering to the regulation's requirement that the information come from the manufacturer are needlessly discarding safe drugs.
But even as consumers faced a spike in the expected co-pay for this one type of medication, shortages suddenly have developed across the country in generic forms of prescription drugs for attention deficit hyperactivity disorder or ADHD.
Congress has been sufficiently concerned about shortages of ADHD drugs and has written to two drug companies, in essence asking them to prove they're not manipulating the market by slowing down manufacture of cheaper, generic drugs. Letters from members of the House of Representatives went out on Jan. 17 to Shire Pharmaceuticals (maker of Adderall XR and its generic alternative) and Novartis (maker of Ritalin and its generic alternative) asking for a detailed breakdown since 2007 of their manufacture of branded and generic forms of the drugs.
As parents of kids with ADHD drive from drug store to drug store looking for a pharmacist with Ritalin or Adderall, they might think about another complicating factor in this situation: concern about drug abuse. Demand for these drugs is extremely high, due to increasing numbers of children, teens and even adults diagnosed with ADHD. But these drugs also are stimulants and controlled substances, so the Drug Enforcement Administration is involved, setting quotas on how much manufacturers can supply.
If the medication you need does not appear on the list but you're having troubling finding it, you can report a shortage to the FDA: drugshortages@fda.hhs.gov.
If you find that a drug you need may be in short supply, talk to your MDs -- oncologists, surgeons, anesthesiologists and others. Discuss the alternatives, including their side effects, dosing regimens and results you might expect if a drug you're accustomed to is in short supply. You and your physician can discuss, too, if your pharmacy can provide a drug in a different dosage that still meets your needs (two 25 mg pills rather than one 50 mg pill to be taken at one time).
A word of caution: I strongly suggest that you do not order a needed medication from an Internet site -- some of these sites provide fake medications that are ineffective or harmful. In brief, then, my prescription for patients affected by drug shortages is: don't panic. Many individual situations, disconcerting as circumstances may be, can be managed. On a national level, however, the continuing challenge of supply and demand of all manner of resources connected with U.S. health care should keep us all worrying, thinking and strategizing. The answers never will be easy, but for our health's sake, we've got to keep pressing ourselves and our leaders to find them.
Popular in the Community