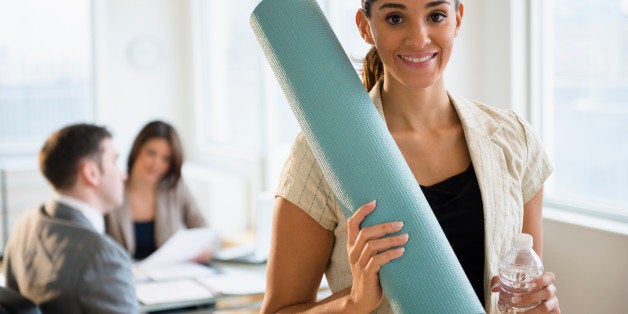 Every April, National Employee Benefits Day rolls around, a holiday recognized across the country that honors those who work in the employee benefits industry. Your workplace-offered employee benefits may not regularly cross your mind, but they probably play a big part in keeping you healthy and financially secure. So this Employee Benefits Day (April 4, 2016), celebrate by taking full advantage of your company's employee perks. Here are some examples to get you started:
1. When your finances are flabby and you need to work on your fiscal fitness--Two-thirds of employers offer financial education to help employees manage personal finances.
2. When you want to step up your fitness and weight loss goal--Almost 40% offer health coaching, healthy food choices and weight-loss/management programs.
3. When you want to bid adieu to the flu--71% of workplaces offer a free or discounted flu shot program.
4. When it's time to kick your bad habit in the butt--54% offer smoking cessation programs.
5. When you want to keep it casual--21% offer a casual dress code all week and 40% offer casual dress on Fridays only.
6. When you want to take it to the next degree--83% of organizations offer educational assistance or tuition reimbursement.
7. When the work/life balance beam is too narrow--Nearly half of employers offer a flexible work week.
8. When your financial future is looking murky--64% of organizations offer a 401(k) plan and 40% offer a fixed matching contribution for your retirement account.
9. When your furry friends need a little love--2% of workplaces allow pets at work and 12% of employers offered pet insurance in 2015.
10. When you need a pick-me-up to get you through your day--62% offer coffee service. On a separate but related note, 5% of workplaces offer nap rooms.
Get out there and celebrate National Employee Benefits Day. This year, the International Foundation of Employee Benefit Plans is encouraging you to celebrate the day by stepping up your financial fitness (here's a playlist to get you even more motivated). Find out more about the best holiday you've never heard of by visiting www.ifebp.org/benefitsday.
Calling all HuffPost superfans!
Sign up for membership to become a founding member and help shape HuffPost's next chapter