As the primary caregiver for my father during the last eight years of his life, I know only too well the personal challenges and rewards caregivers and their families experience. But when we realize that in 2009, 62 million family caregivers provided over $450 billion in care, we see that the personal challenges of caregiving also have significant public policy implications.
Millions of people, including older Americans, persons with disabilities and their family caregivers are in need of long-term help. Nearly half of those who need long-term services and supports (LTSS) are under age 65. And over two-thirds of individuals who reach retirement will need long-term care at some point in their lives.
Long-term care, whether delivered at home, in a community-based assisted living facility or a nursing home, is prohibitively expensive, both for individual families and for Medicaid, which pays for the care of those who can no longer pay after exhausting their lifetime savings. Private insurance options for long-term care are increasingly scarce and too expensive, or simply unavailable for most families.
As a recently released AARP Public Policy Institute report stated, the number of family caregivers available for older Americans will drop dramatically in coming years. Today, there are more than seven potential caregivers, ages 45-64, for every person age 80-plus. In 20 years there will be four. Looking even further out, between 2030 and 2050, the number drops to just under three. That means more people will have to rely on fewer caregivers. We will need more options to support these family caregivers and to recruit and retain a paid LTSS workforce that is strong, competent and stable.
A 15-member, federally appointed Commission recently released recommendations calling for a national strategy to address the needs of family caregivers. These included assessing the needs of family caregivers as part of the care planning process; including family caregivers in patients' health records and as a member of care teams; ensuring family caregivers have access to relevant information technology; and encouraging family caregiver interventions, including respite options and volunteer support.
The Commission also endorsed the broader ideas that people should have greater choice about where they wish to receive care and that older Americans and people with disabilities need to have access to a wide array of services that will allow them to remain in their homes and communities.
These recommendations are a good start, but they are only the beginning of what must become an ongoing conversation. The Commission's full report illustrates the need for continued dialogue and strong action in our country to address long-term care issues, especially those around financing. Congress and the Administration should seriously consider these recommendations as they explore ways to tackle the challenges of providing needed long-term services and supports to individuals and their caregivers.
Given the challenges facing America's families, it is time we move the conversation about long-term care beyond kitchen tables and get serious about implementing policies that support people who need and provide long-term services and support. At some point, this issue will affect us all.
Help AARP fight for training and resources for family caregivers by sharing your story at aarp.org/supportcaregivers. Also, learn more about resources available to caregivers by visiting AARP's Caregiving Resource Center at aarp.org/caregiving.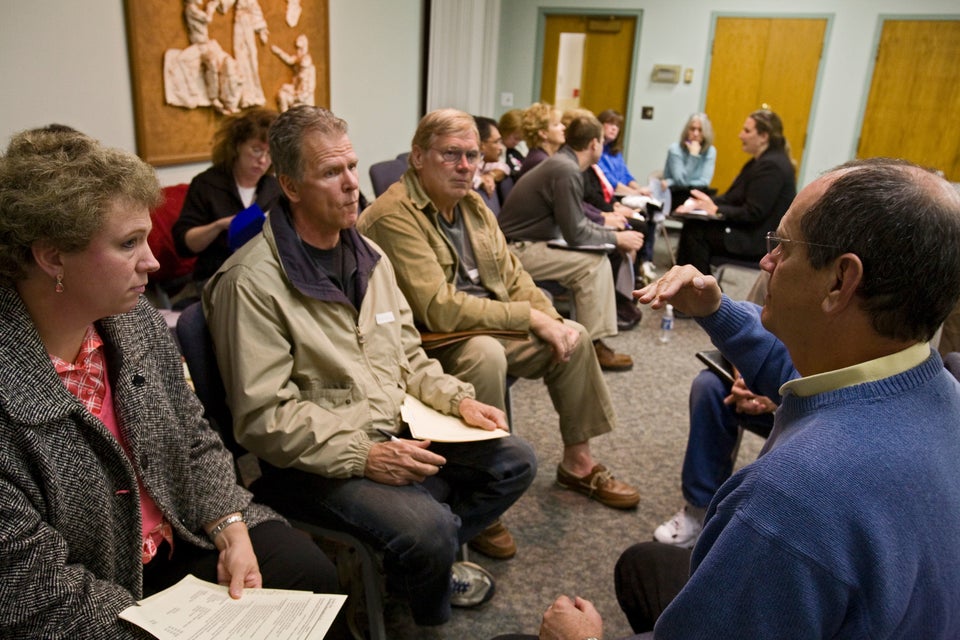 13 Resources For Caregivers
Related
Popular in the Community