Anywhere else in the country, National Frozen Yogurt Day on February 6 would be a cruel joke. But in Los Angeles, where the weekend high was 72 degrees, the food holiday is perfectly placed.
Fro-yo chain Yogurtland is marking the occasion with a "Blue Spoon Frenzy" -- free yogurt and toppings from 4 - 7 p.m. Monday at participating locations. Go to Yogurtland's store locator to see which outlets are handing out the goods. And for the diehards out there, Yogurtland is also handing out collector-edition spoons and cups. Warning: Yogurtland's Facebook page says the promotion will only run "while supplies last," so get there early.
If you don't make it down to Yogurtland today, don't fret! Los Angeles is ground zero for frozen yogurt shops, and while other places aren't giving it away, they're pretty generous with the free samples. HuffPost editors have gathered their favorite spots around town to score the frozen, tart treat. Check out our recommendations and add yours in the comments.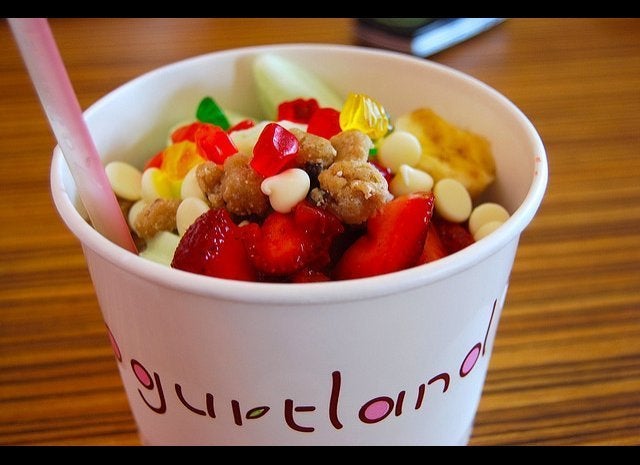 Popular in the Community