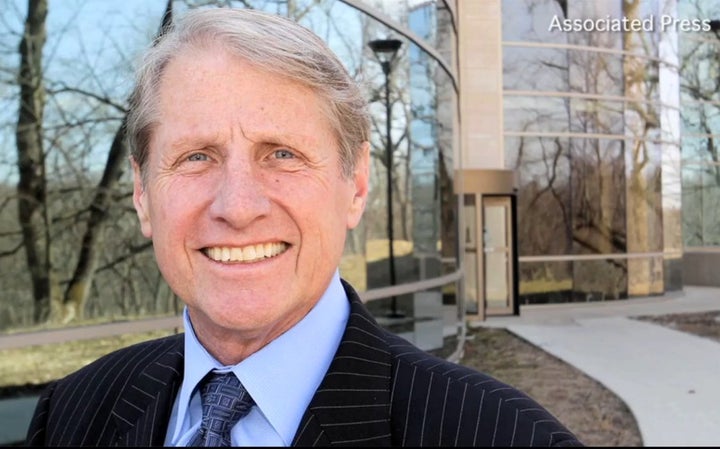 * 20-year-fraud raises questions about NFA oversight
* Sources say NFA auditors typically new college grads
* NFA official says organization uncovered PFGBest fraud
* Former NFA auditor says can't entirely stop dishonesty
By Sarah N. Lynch and Ann Saphir
WASHINGTON/CHICAGO, July 13 (Reuters) - The watchdog that missed for nearly two decades the blatant fraud at failed brokerage PFGBest has frequently sent out fresh college graduates to look over the books of complex financial firms, people familiar with its operations say.
The spectacular flame-out of PFGBest and its founder Russell Wasendorf Sr. this week has thrust into the spotlight the National Futures Association, an industry-funded regulator not well known outside of financial markets.
The regulator, which oversees mostly smaller, independent futures operations, has little turnover at the top, and an army of young auditors with a lack of real-world work experience before they come to the NFA.
"When they come in and do an audit, they're not experienced enough," said a former employee of PFGBest.
An NFA spokesman declined to comment on the age or experience of its auditors.
Chris Hehmeyer, the NFA's non-executive chairman, defended the organization in an interview with Reuters on Friday, saying the NFA's insistence on requiring Wasendorf to sign an authorization to check bank balances stopped the fraud in its tracks.
"They are the ones that uncovered this whole thing," Hehmeyer said of NFA auditors. "If they hadn't caught him, it could have gotten a lot bigger."
Dan Roth, the head of the NFA, said that auditors had just started conducting a new review of Peregrine Financial Group, as it is legally known, about two weeks ago. Asked if he was satisfied with NFA's audits of PFGBest, he declined to comment, citing the ongoing inquiry.
The NFA has been PFGBest's primary regulator since the broker's inception in 1992, responsible for annual audits that ensure customer money is adequately safeguarded.
Wasendorf has confessed, in a signed statement, that he duped the regulator for two decades. The FBI arrested him on Friday and accused him of stealing more than $100 million from clients using little more than a rented P.O. Box, Photoshop software and inkjet printers.
The NFA oversees 64 futures brokers, which collectively hold $7.4 billion in customer money, Commodity Futures Trading Commission figures show. As of 2011, sources say the NFA had just about 300 employees.
Wasendorf, who tried to kill himself in his car on Monday morning outside of PFGBest's Cedar Falls, Iowa, offices, left a detailed confession in which he admitted forging bank documents for 20 years.
His suicide attempt came a day after he gave NFA permission to check his bank balances directly and electronically.

It is not the first time the head of a brokerage under NFA's oversight has been accused of massive fraud.
Last month, the chief executive and former head trader of Sentinel Management Group Inc were indicted for allegedly defrauding customers out of more than $500 million before the futures brokerage went bankrupt in 2007.
It was the biggest loss of customer money in any futures brokerage bankruptcy to date, and was overshadowed only recently by the failure last October of MF Global, leaving customers with a $1.6 billion fund shortfall.
Exchanges are responsible for overseeing most big brokers. CME Group Inc was MF Global's front-line regulator and has also come under scrutiny for the quality of its oversight.
Sources, including former NFA employees and brokers regulated by the NFA, say the NFA too often sends inexperienced auditors out into the field to conduct onsite examinations at brokerage firms.
"There is a gap between the soldiers and the senior officers," said Mark Ruddy, an attorney in private practice in Washington, D.C. who worked for the NFA in the mid-1990s. "The soldiers are fresh out of school with a check list, and they follow the check list."
One NFA employee lists on her LinkedIn profile interning at furniture manufacturer Allsteel and working at an Iowa bookstore as her only work experience before the NFA hired her as an auditor in 2008.
Another NFA auditor's job before being hired in June 2011 was as a pricing intern for Walt Disney World according to his LinkedIn page.
The NFA's smaller New York office mostly focuses on the financial centers in the Northeast, while the rest of the auditors in NFA's Chicago headquarters cover the remainder of the country.
A lawyer for Wasendorf's son, Russell Wasendorf Jr, who is the brokerage's president, blamed the regulators for falling down on the job.
"There was a misimpression that the regulators were much more on top of the finances and the customer segregated funds than they actually are," said Nicholas Iavarone, the lawyer. "On such an important issue, they were very nonchalant about it."
It is not clear whether the general lack of experience of NFA's auditors was a factor in failing to catch Wasendorf Sr.'s 20-year fraud sooner.
Wasendorf Sr. used a P.O. Box he opened in 2006 to intercept bank statements and doctor them before sending them on to his own firm and regulators, according to the FBI complaint unsealed Friday in federal court in Cedar Rapids.
Why auditors never checked those statements directly with the bank raises questions about the strength of the NFA's oversight, one futures broker executive said.
Another red flag was PFGBest's use of a tiny auditor operating out of a suburban Chicago home.
The inexperience of NFA's auditors "certainly could be a factor" in why the fraud was not detected sooner, said John Lothian, a former introducing broker regulated by the NFA, who publishes a popular newsletter which covers the industry.
"But I blame the highest level of the organization," Lothian said. "Senior management should know better than to fall for this trick and it is just appalling."
Wasendorf had a close relationship with the regulator, having served on an NFA advisory board, although his name was removed from the NFA website sometime late this week.
An NFA spokesman did not respond to questions about the change, which was not announced.

The inexperience of supervisors has been blamed in other high-profile frauds, including Bernard Madoff's decades-long Ponzi scheme.
In 2009, the inspector general at the Securities and Exchange Commission blamed lax training as one of several factors that led SEC examiners to miss Madoff's fraud for years.
James Bibbings, a former NFA auditor, said the NFA typically hires people straight from college with bachelor degrees or higher in finance or accounting.
Bibbings, who is now CEO of Turnkey Trading Partners, a regulation and compliance consultancy for futures trading firms, acknowledged that most hires don't have much real-world market experience, but he said the NFA's training is solid.
"Unfortunately if someone is prepared to go to the extraordinary lengths necessary to carry out a fraud, as it looks like we've seen at PFGBest, it won't always be possible to catch it right away," he said. "No amount of regulation or auditors can stop outright dishonesty."

Related
Popular in the Community