National Geographic Photo Ark Exhibition features stunning animal photos by National Geographic Photographer Joel Sartore and can be found in three locations - Cincinnati Zoo & Botanical Garden, Omaha's Henry Doorly Zoo and Aquarium and Dallas Zoo.
Zoo visitors will see more animals than ever this summer, some through the eyes of National Geographic photographer and Fellow Joel Sartore. Fifty of his most compelling photos featuring species from zoos and aquariums around the world are being displayed on giant kiosks throughout the Cincinnati Zoo until August 20, 2017. Many of the photos in the exhibition, and even more in the broader National Geographic Photo Ark collection, which now includes more than 6,500 species, were taken at the Cincinnati Zoo.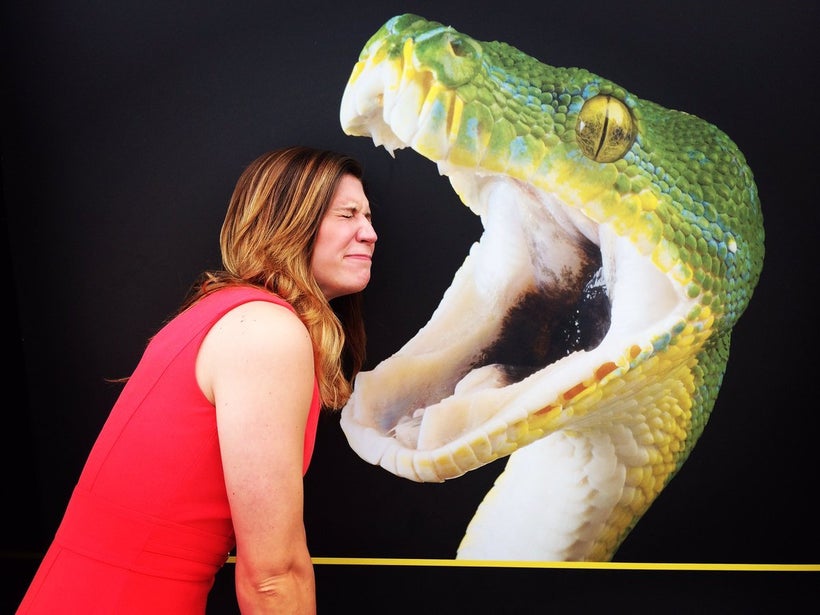 Six panels in the Cincinnati Zoo exhibition highlight conservation projects that the Zoo funds or supports in other ways. Learn more about the Zoo's contributions to these species:
Two more calves followed in 2004 and 2007. Since these three were the only Sumatran rhinos born in North America, it was necessary to send the two males to Sumatra to find mates. Since moving to the Sumatran Rhino Sanctuary, the older male, Andalas, has sired two calves, and the younger male, Harapan—meaning "hope" in Indonesian—has matured and is ready to breed when the time is right.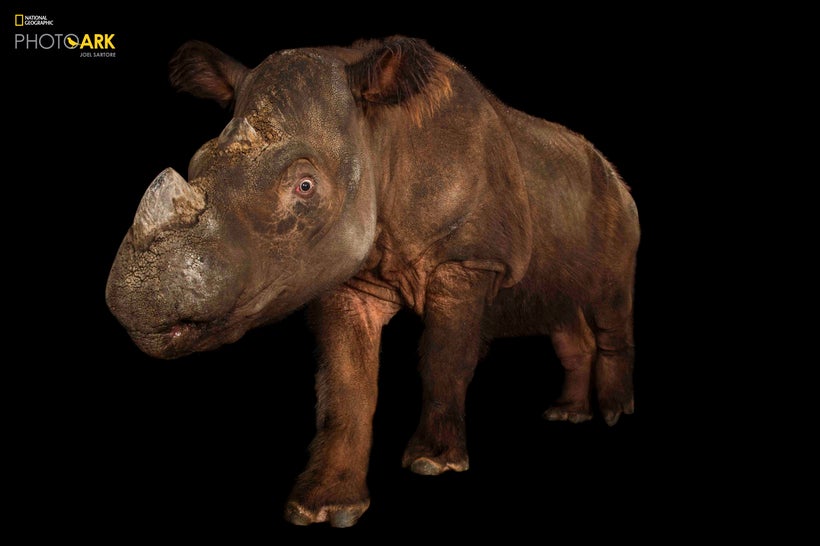 The Cincinnati Zoo & Botanical Garden provides funding to support Rebuilding the Pride, a community based conservation program. It combines tradition with modern technology to restore healthy lion populations while reducing the loss of livestock in Kenya's South Rift Valley. Local Maasai research assistants track the movement of both livestock and lions in an effort to identify conflict hotspots. Some lions have been fitted with GPS tracking collars. The devices transmit detailed information about the exact location of lions, letting herders know where to avoid grazing their livestock. The program also deploys a conflict response team to mitigate confrontation and help find lost livestock that might otherwise fall victim to predation. Lion populations are now increasing on the Olkirimatian and Shompole ranches. Once down to a low of about 10 lions in the area, today's estimate is nearly 70 and growing.
The Cincinnati Zoo was proud to present Dr. Craig Packer with it's 2017 Wildlife Conservation Award for his work with African lions in the Serengeti.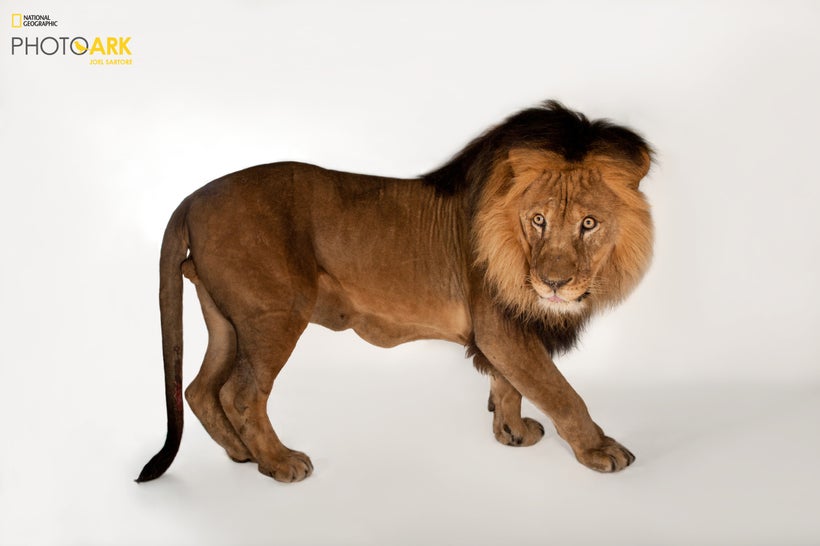 The timber and mining industries have opened up once remote forests in Central Africa where western lowland gorillas live, increasing poachers' access to these critically endangered animals. Central Africa is also home to the deadly Ebola virus, which can affect gorillas as well as humans. Over the past 20 years, gorilla populations have declined by more than 60 percent due to habitat loss, poaching, and disease.
The Cincinnati Zoo is doing its part to combat those threats by supporting gorillas in the wild. For more than 15 years, the Zoo has partnered with the Nouabalé-Ndoki Project in the Republic of Congo to protect gorillas through research, education, and eco-tourism. As part of the longest-running study of wild gorillas, researchers observe more than 300 individuals in a forest called Mbeli Bai, providing unique insights into gorilla social behavior and ecology, including the first observation of tool use by wild gorillas.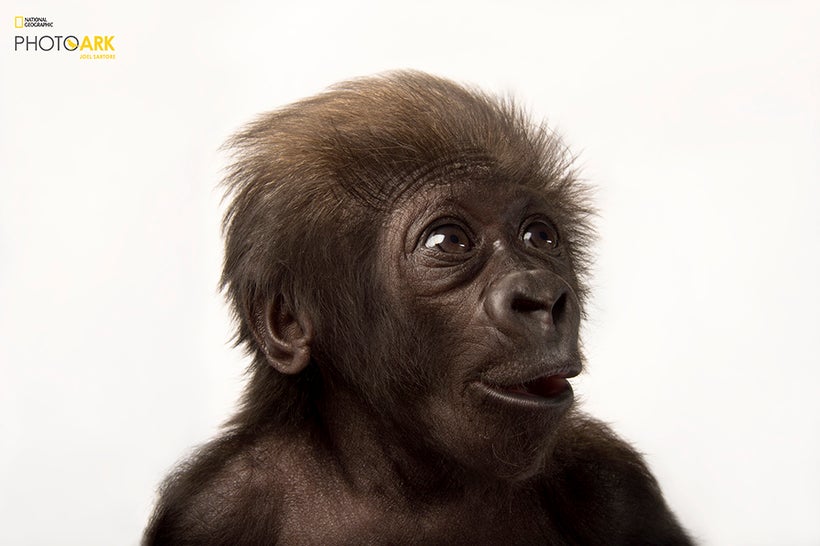 The cheetah, the world's fastest land mammal, is running the ultimate race against extinction. Recent studies estimate that only 7,100 cheetahs remain in the wild—but hope for the species isn't lost. The Cincinnati Zoo is a leader in cheetah breeding and public education. More than 40 cubs have been born at the Zoo since 2002, and 150,000 people a year learn about cheetahs through its summer and school programs.
The Cincinnati Zoo also contributes critical support to cheetah conservation efforts in Africa. Monitoring cheetah populations, protecting livestock and reducing conflict with predators using reinforced corrals and guard dogs, and explaining the importance of predators to a healthy ecosystem in local communities—these are just a few strategies the Zoo's conservation partners have undertaken to promote human-carnivore coexistence in Botswana, Kenya, Namibia, South Africa, and Tanzania. Working together, we can help cheetahs win the race for survival.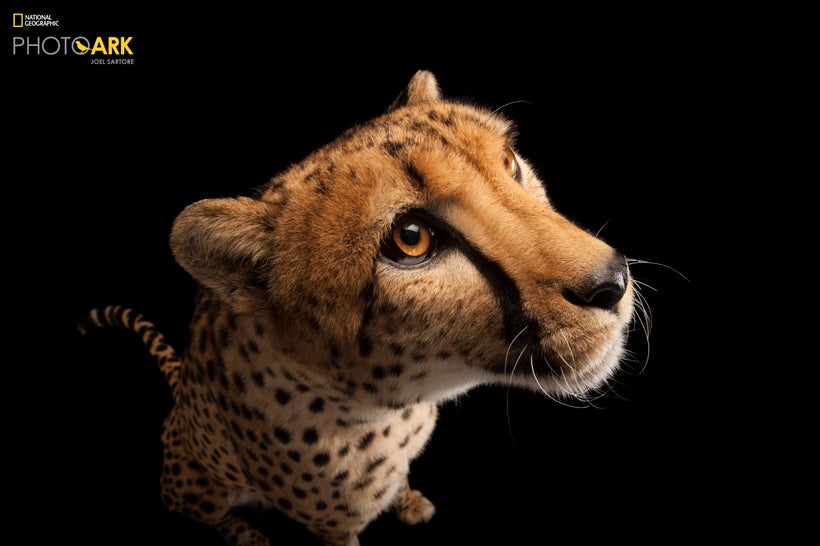 Of the 37 wild cat species in the world, 28 are small in size, weighing less than 50 pounds. Many of these small cats, including the fishing cat, are threatened with extinction but have received little conservation attention compared to their larger feline cousins. The Cincinnati Zoo is committed to saving these pint-sized predators.
The fishing cat is one of five small cat species with which the Zoo's Center for Conservation and Research of Endangered Wildlife (CREW) works on its Small Cat Signature Project. In addition to conducting zoo-based research on the reproductive biology of these small cats, the Zoo supports efforts to study and conserve fishing cats in Thailand and Nepal, ocelots in Texas and Brazil, Pallas' cats in Mongolia and Kazakhstan, black-footed cats in South Africa, and sand cats in Morocco. Since little is known about the behavior, ecology and status of these species, the first step is to learn more about what they require to survive.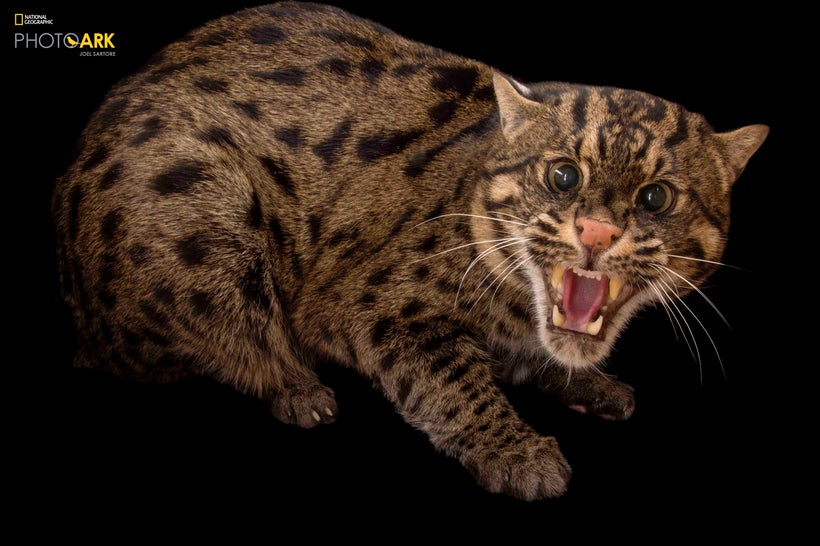 The African wild dog, also known as the African painted dog, may be the most endangered carnivore in Africa, with fewer than 5,000 remaining in the wild. Like other predators, it is often persecuted for hunting livestock, and its habitat is shrinking as the human population grows. In addition to successfully breeding painted dogs to help maintain a healthy population in zoos as a participant in the African Painted Dog Species Survival Plan, the Cincinnati Zoo works with conservation partners to conserve these colorful canines in the wild.
The Zoo supports field projects aimed at protecting African painted dogs and encouraging human-carnivore coexistence in Africa, including the Botswana Predator Conservation Trust (BPCT). BPCT has been studying African painted dog behavior and ecology in Botswana since 1989. Their research helps create biology-based solutions that allow people and African painted dogs to thrive in the same landscape.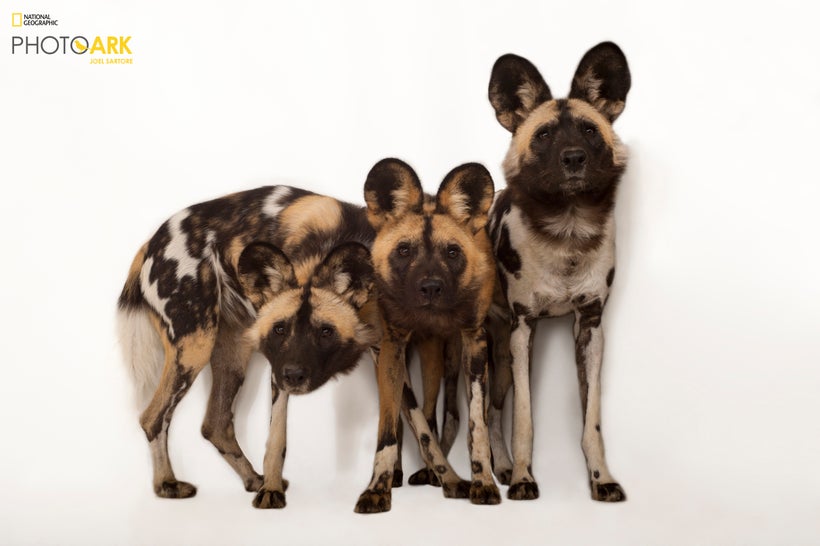 The ark brings conservation work aimed at helping various species around the world but also inspires people to get involved with species in their own backyards. "Joel's work is phenomenal. He has an open invitation to photograph animals here," said Cincinnati Zoo director Thane Maynard. "His photos send the message that it is not too late to save some of the world's most endangered species. This project has the power to inspire people to care."
Sartore estimates the completed National Geographic Photo Ark will include portraits of more than 12,000 species representing several animal classes, including birds, fish, mammals, reptiles, amphibians and invertebrates. In what will be the largest single archive of studio-quality photographs of biodiversity ever, the National Geographic Photo Ark continues to move toward its goal of documenting these 12,000 species in the world's zoos and other protected areas. These iconic portraits have captured the imagination of people around the world and have even been projected on the Empire State Building in New York and St. Peter's Basilica in Rome.
"Zoos are the true Arks now," said Sartore. "At a time when so many people live in areas without access to animals, zoos keep the public engaged in the natural world while also funding habitat restoration and other critical breeding programs."
Join the conversation on social media with #SaveTogether, or just search for that hashtag to see all the great Photo Ark selfies that visitors to Cincinnati, Omaha and Dallas Zoos have posted on social.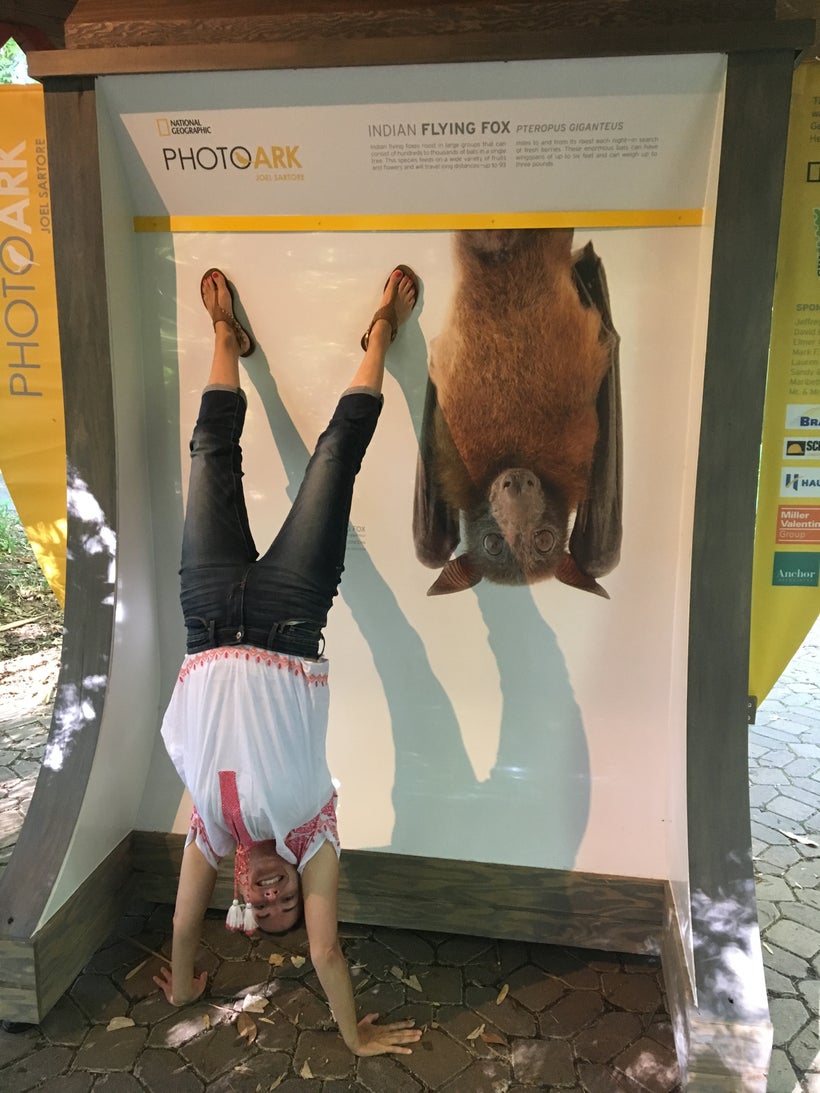 About the Cincinnati Zoo & Botanical Garden
The world famous Cincinnati Zoo & Botanical Garden is committed to inspiring visitors to care about wildlife and wild places. It has been rated the #1 attraction locally and one of the top zoos in the nation by Zagat Survey. It has also received rave reviews from Child Magazine, Parents Magazine, USA Today and TripAdvisor. Over 1.5 million people visit the Zoo's award-winning exhibits, and more than 500 animal and 3000 plant species annually. The Zoo, an accredited member of the Association of Zoos & Aquariums (AZA), is internationally known for its success in the protection and propagation of endangered animals and plants and engages in research and conservation projects worldwide. Known as the #GreenestZooInAmerica, the Zoo is doing its part to conserve natural resources that are critical to saving wildlife and its habitats and is committed to greening its daily operations and reducing its impact on the environment through the use of rain gardens, recycled building materials, solar panels and more. The Cincinnati Zoo is a 501(c)(3) nonprofit organization.
Calling all HuffPost superfans!
Sign up for membership to become a founding member and help shape HuffPost's next chapter
This post was published on the now-closed HuffPost Contributor platform. Contributors control their own work and posted freely to our site. If you need to flag this entry as abusive,
send us an email
.