National Geographic announced Aaron Lim Boon Teck of Singapore as the winner of its 2010 National Geographic Photography Contest. Lim Boon Teck will have his winning image of the eruption of Indonesia's Gunung Rinjani volcano published in worldwide editions of National Geographic magazine. In addition, he will receive $10,000 (USD) -- the first monetary prize ever offered by National Geographic magazine for its annual photo contest -- and a trip to National Geographic headquarters in Washington, D.C., to participate in the annual National Geographic Photography Seminar in January 2011.
More than 16,000 photographs were submitted to the contest, with both professional photographers and amateur photo enthusiasts across the globe participating. Photographs were submitted in three categories: people, places and nature.
Check out the winning photos and finalists below. CLICK HERE to see more submitted photos and download wallpaper.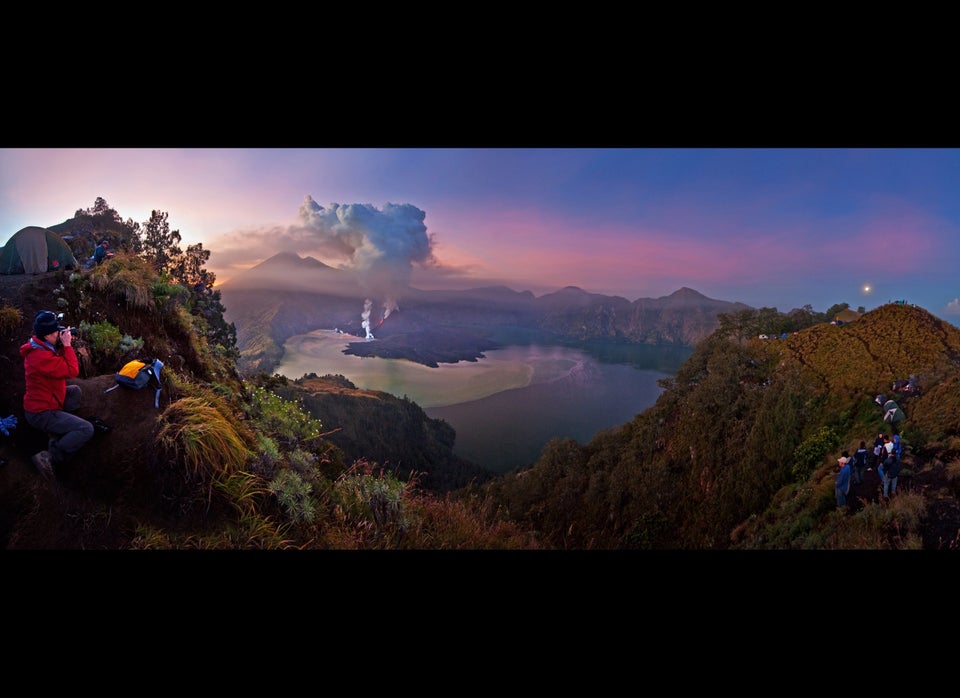 National Geographic 2010 Photo Contest Winners