After choosing winners from over 12,000 entries, the National Geographic judging panel awarded prizes ranging from a Galapagos photography expedition to $200 gift certificates at B&H photography.
The first place prize went to Cedric Houin with his entry titled "Butterfly." The image depicts family life in the remote lands of Afghanistan, where a woman and child are inside a traditional yurt. According to Alexandra Avakian, National Geographic contributing photographer, "the content of the photo is striking because the photographer captured both the nomads' traditional way of life and some of their modern accouterments—the viewer gets the visual satisfaction of something that goes against cliché."

Check out all winners and merits in the slideshow below. And don't miss all the other amazing images, which can be found on the National Geographic Traveler Photo Contest website.
Which photo do you like best? Vote for your favorite, or let us know in the comments!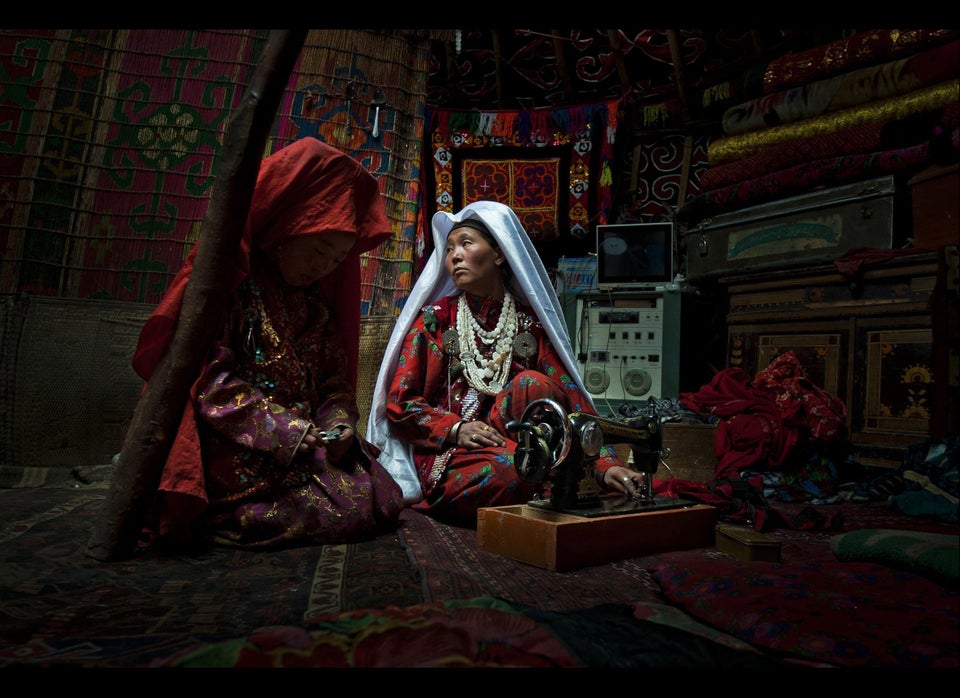 National Geographic 2012 Photo Contest
Popular in the Community