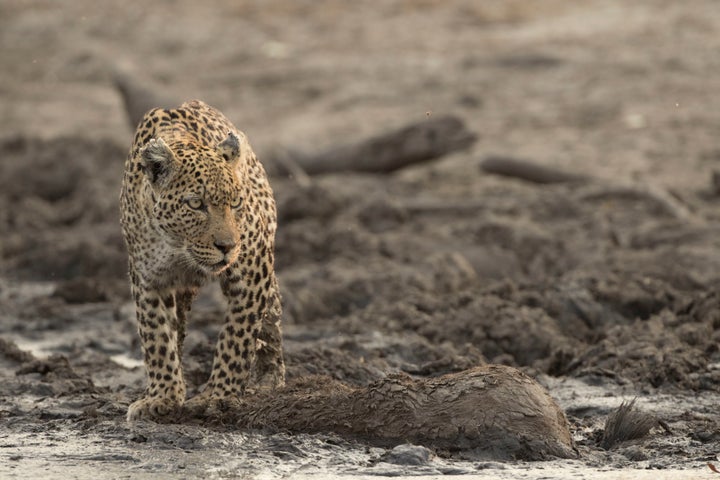 One of the biggest lies you've ever been told is that Simba lives.
Without a parent, alone on the plains of Africa, a lion cub will almost certainly die before he can find an all-you-can-eat grub buffet. It's not sad, it's reality, and like Disney, most wildlife films spare viewers the gritty details if the cub in peril is cute, cuddly or popular on the stuffed animal circuit.
Not so for Brad Bestelink, the filmmaker behind a new miniseries from Nat Geo WILD called "Savage Kingdom." Bestelink and his crew are based in northern Botswana, one of the world's last remaining wild places where lions, leopards, hyenas and hippos roam free, kill each other and struggle to protect their own.
"They're mothers, they're fathers, they are families like you and I. They fight every day just to keep their offspring alive and to keep themselves and their entire families fed," Bestelink told me during a visit to Chobe National Park, one of the shooting locations for the series.
"Savage Kingdom" is a different kind of wildlife film ― in nearly every episode, something cute dies. A leopard cub you watch grow up for 40 minutes is in the wrong place at the wrong time. A young lion gets mauled to death by his overeager family members. An unfortunate warthog piglet becomes a quick snack.
His crew at Natural History Film Unit Botswana, a ragtag family of conservationists from nearly every continent, have one mission in mind when they go out to film: tell the real story, avoid embellishment and don't lie.
It's a rough task. The crew often spends weeks at a time out in the bush filming and they form strong bonds with the animals. Richard Uren, a lead cameraman for the series, said at times it feels like the filmmakers are basically "one of the pride" and lions will occasionally stroll up and nap in the shade of their trucks.
But when an animal gets killed, especially one they're attached to, the crew mourns.
"You get to know these animals so well, we've watched them grow up," Uren, more of a "leopard guy," said. 
We're talking about revenge, we're talking about jealousy, we're talking about power [and] kingdoms. It's something that anyone can understand.
But the cameras keep rolling, and Bestelink (a "lion guy") said it's this stark reality, this unvarnished look that shows animals "in a way you'll inherently respect."
"I think it's important to make sure it's honest and it's real and it's raw," he said. "We try to make sure that part of that portrayal is it's not all happy endings, it's not Bambis and rainbows. We're talking about revenge, we're talking about jealousy, we're talking about power [and] kingdoms. It's something that anyone can understand."
And the location couldn't be more harsh.
Botswana is one of the few countries in Africa with self-managed wildlife populations that live in unfenced national parks. The country has become a haven for animals, so much so that some scientists have warned there may soon be too many elephants in the country for nature to support. About 130,000 now live within its borders, the most anywhere on the planet.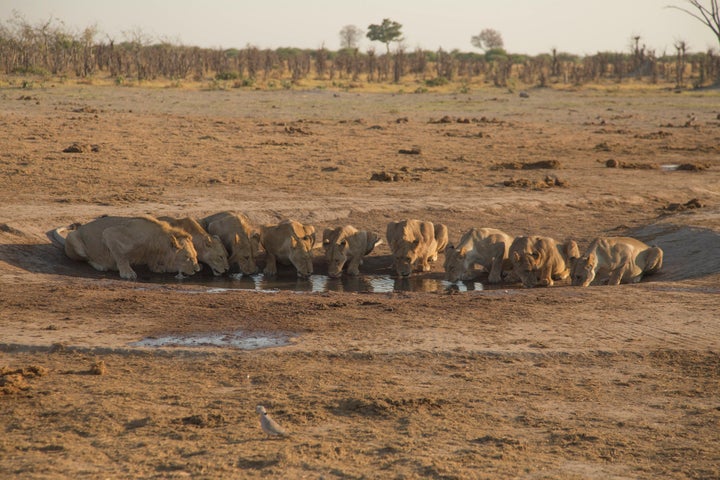 But African wildlife has been having a rough time lately. Some 30,000 elephants and 1,200 rhinos are killed every year across the continent by poachers looking for a quick payday. And African lions face extinction by mid-century without fierce conservation efforts.
Bestelink said the role of a project like "Savage Kingdom" is to get past these statistics and simply make people care about wildlife again. These animals are out there, they're fighting to survive and the battle is hard enough without the added pressures of humanity.
"We are slowly losing habitats, we are slowly losing environments, we are slowly losing our respect for these animals," he said. "We just need to bring more people in and show them how important the natural world is, how important these lives are. People can really buy into that and actually give a shit, really care."
"Savage Kingdom" premieres on Nat Geo WILD Friday, Nov. 25 at 9 p.m. ET.
The author traveled to Botswana as a guest of Nat Geo WILD.
Calling all HuffPost superfans!
Sign up for membership to become a founding member and help shape HuffPost's next chapter