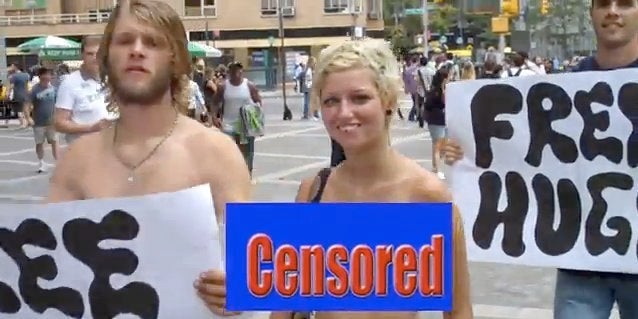 We'll admit it, National Go Topless Day completely slipped our minds this year. How could we forget such an important day of protest? Is not going topless one of the most basic rights of humankind?
If you're even more out of the loop than we are, let us explain. National Go Topless Day is a day where women and men doff their shirts and bras and walk around in public in support of the constitutional right of women to go topless just like men. This may not sound like an important battleground in the fight for equal rights to you, but... well, you're probably right. But whatever, it's a summer Sunday, so why not spend it in the park with half naked people?
Intrepid comedian Tom Kelly put himself in the heart of the gathering this year and he discovered something we could have predicted... a lot of dudes hanging out hoping to see boobs. Viva la resistance!
Popular in the Community