It's been one week since a pro-Trump mob stormed the U.S. Capitol, and security looks very different now than it did on that deadly day.
Hundreds of armed National Guard members were inside the halls of Congress amid reports of expected violence leading up to President-elect Joe Biden's inauguration on Jan. 20.
As lawmakers debated and voted on an article of impeachment against President Donald Trump, battle-ready National Guard troops were camped out amongst the artwork in the Capitol Rotunda, as well as in the Capitol Visitor Center. Many spent the night huddled together sleeping on the marble floors of the building.
One guardsman politely declined the suggestion of a cot, telling HuffPost he was afraid it would "destroy the floors of one of the coolest buildings in the world."
Others were as astonished to find themselves on duty inside the Capitol as the staffers and lawmakers who work there every day.
"If I walked into my place of work tomorrow and I saw this, I'd be stunned myself," one guardsman told HuffPost.
Troops milled about the Capitol Rotunda as lawmakers did their work in the House chamber, gaping at its ornate decorations and famed ceiling fresco. Many had never stepped foot into the building before.
"We're tourists, too. This is kind of cool," said a third guardsman, who is stationed in Virginia.
Another soldier said the scene was "one for the history books."
"We haven't seen this in over 160 years, since the Civil War," he added, noting the last time military troops were quartered at the Capitol, under the direction of President Abraham Lincoln.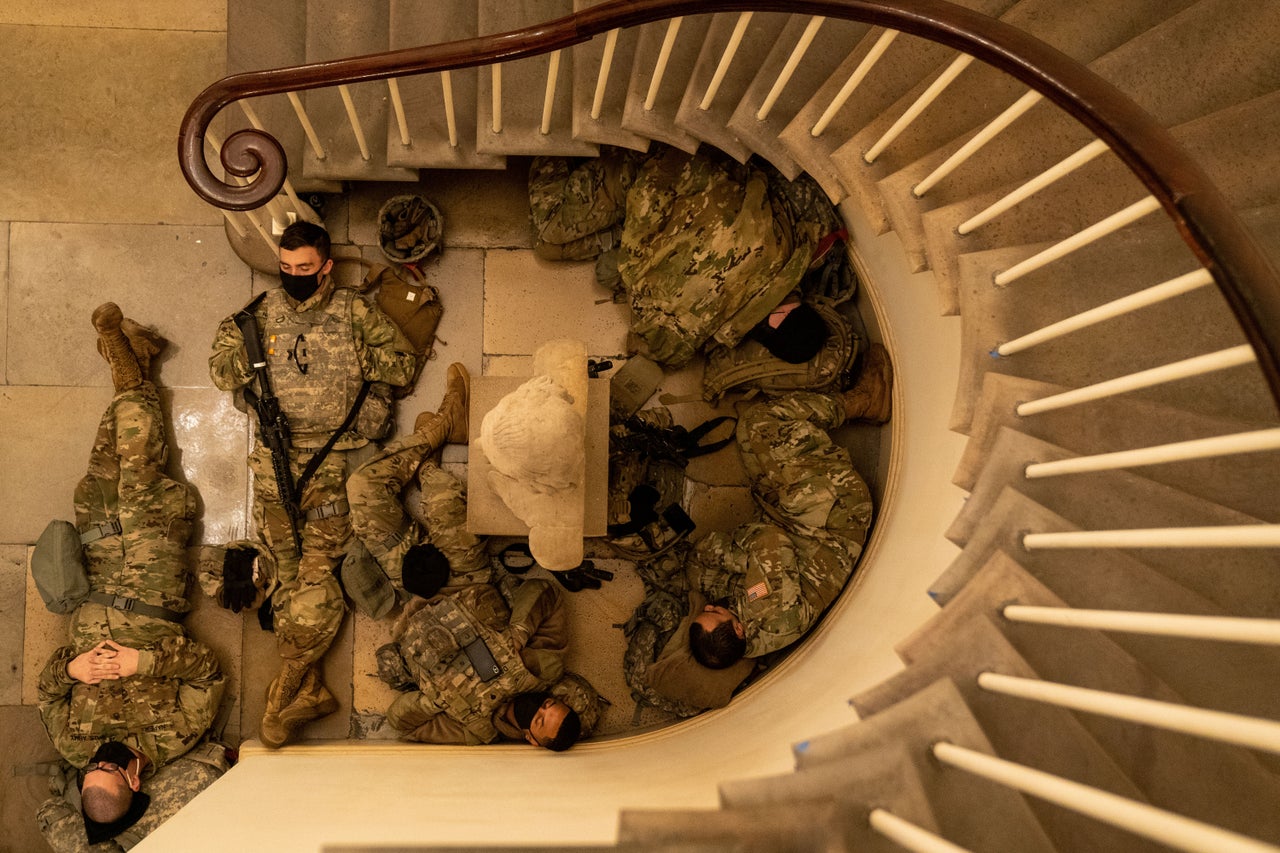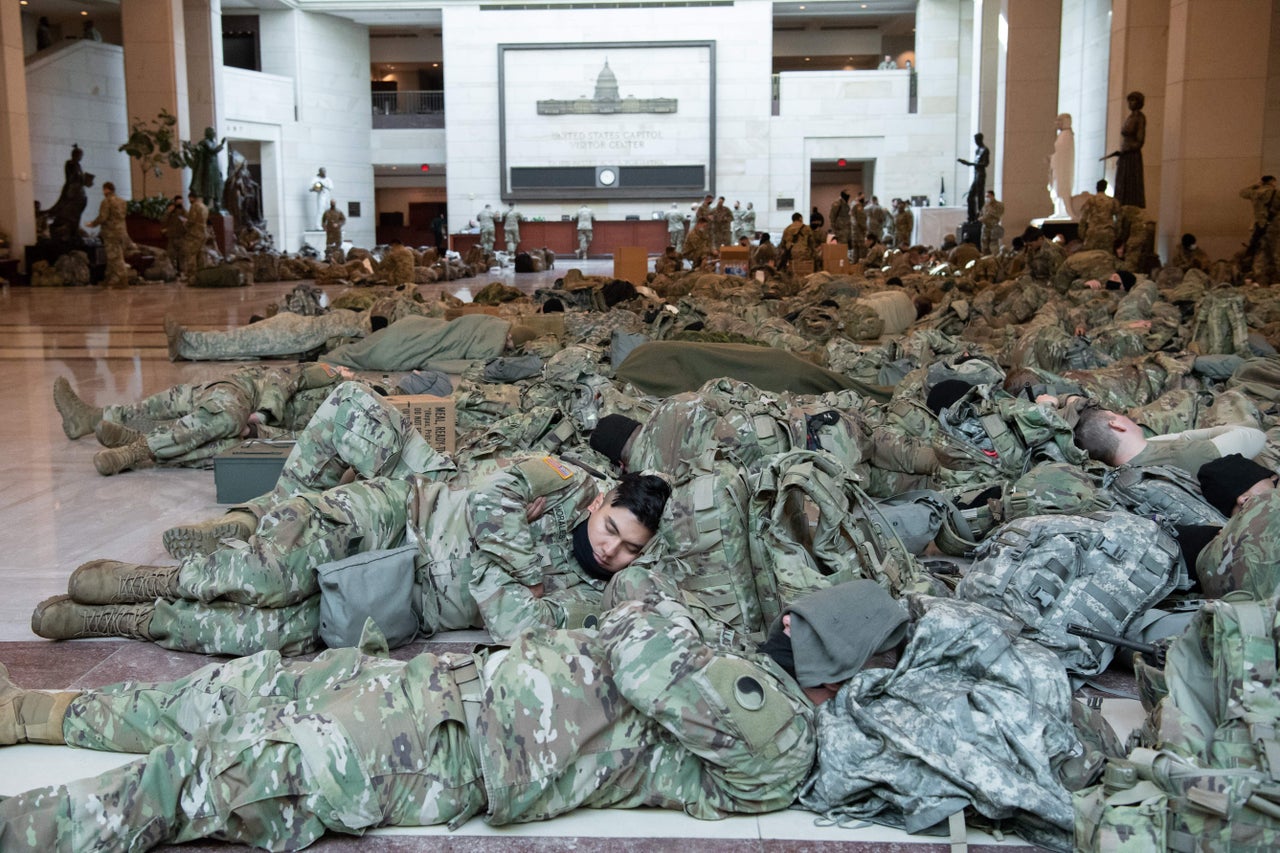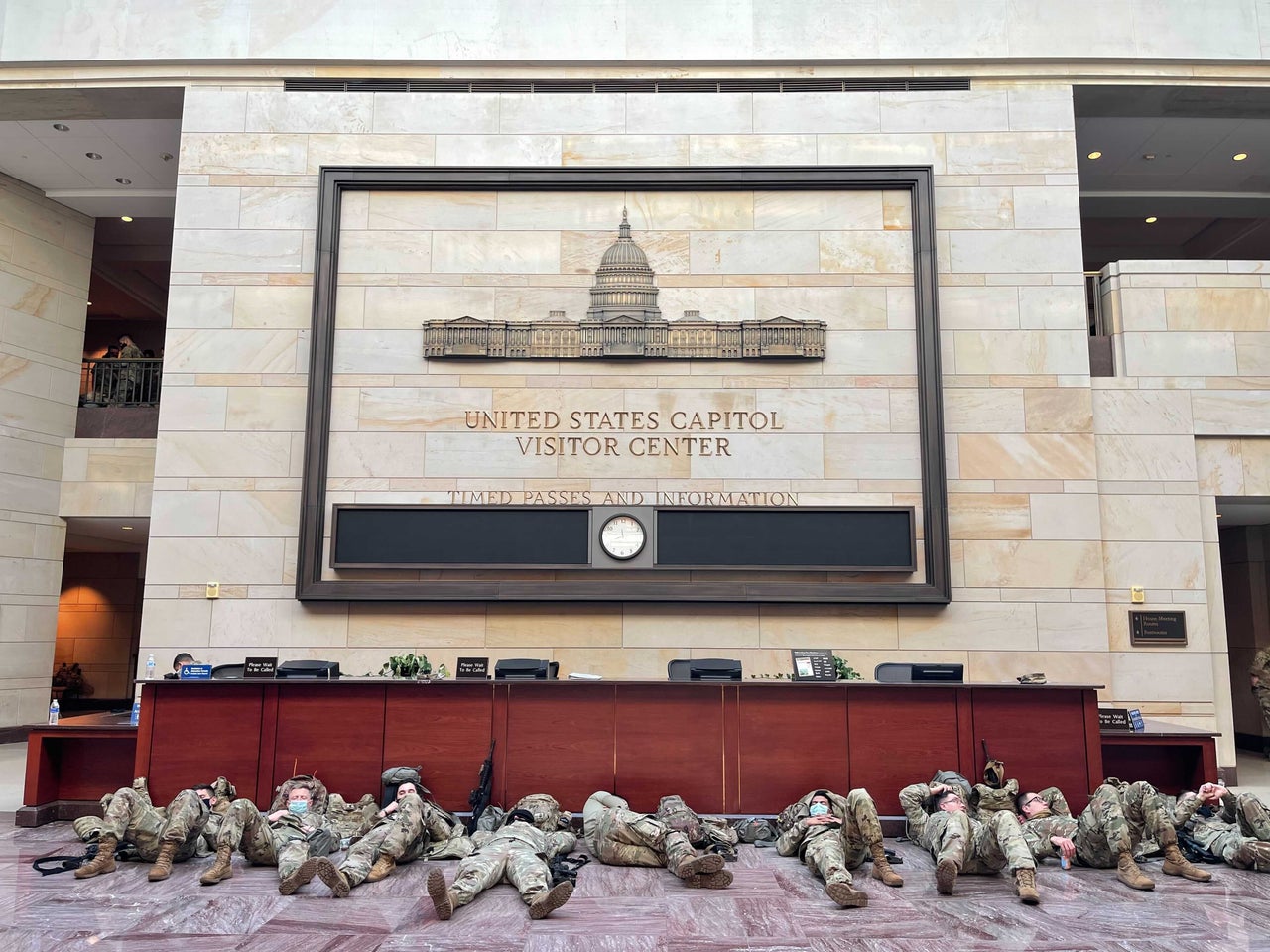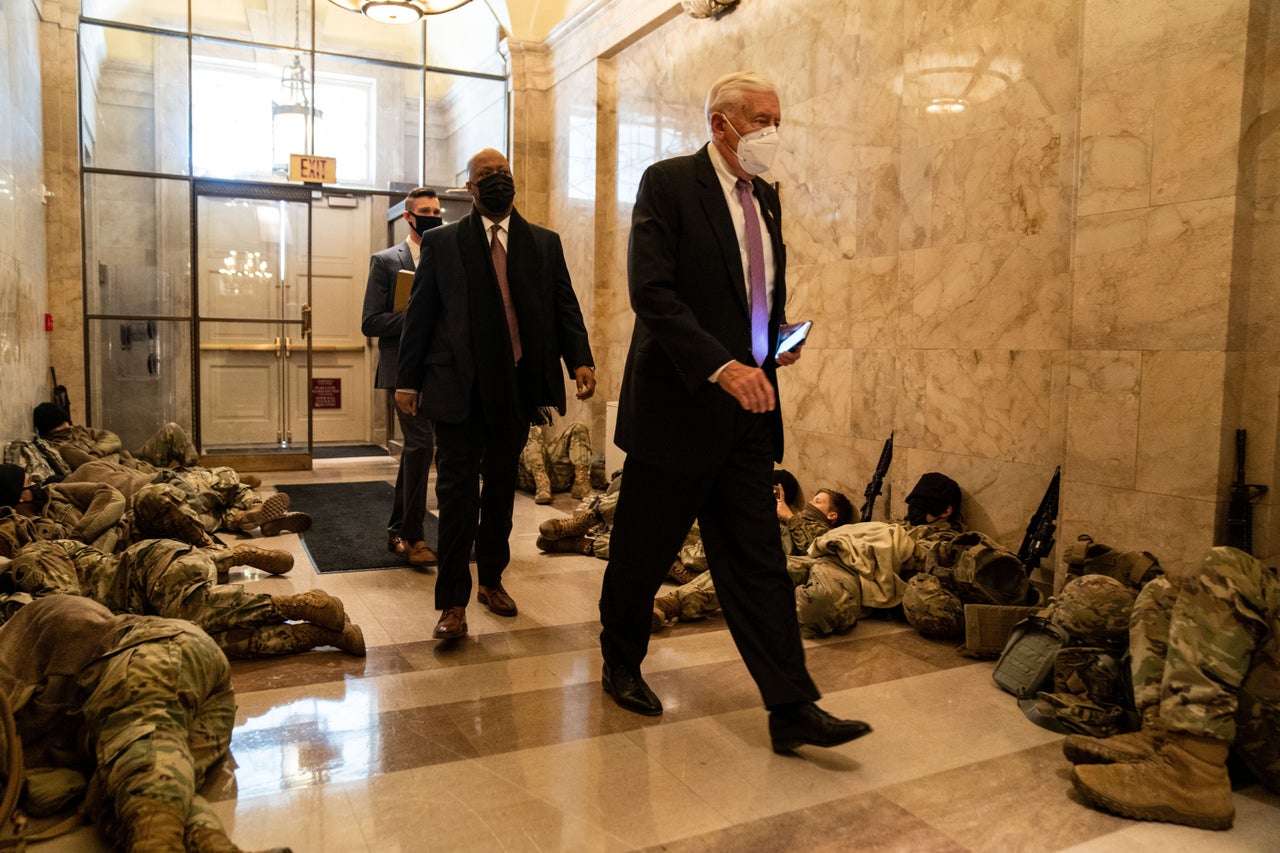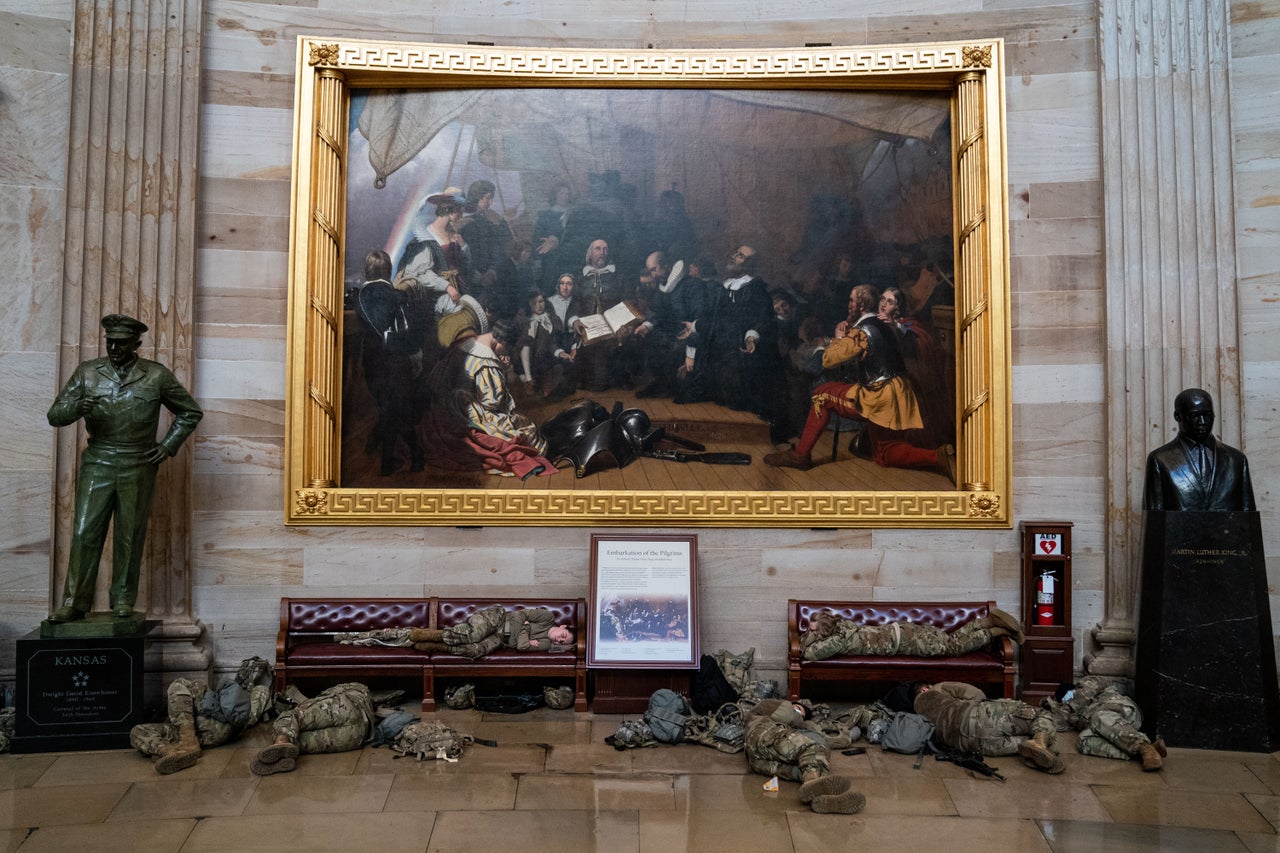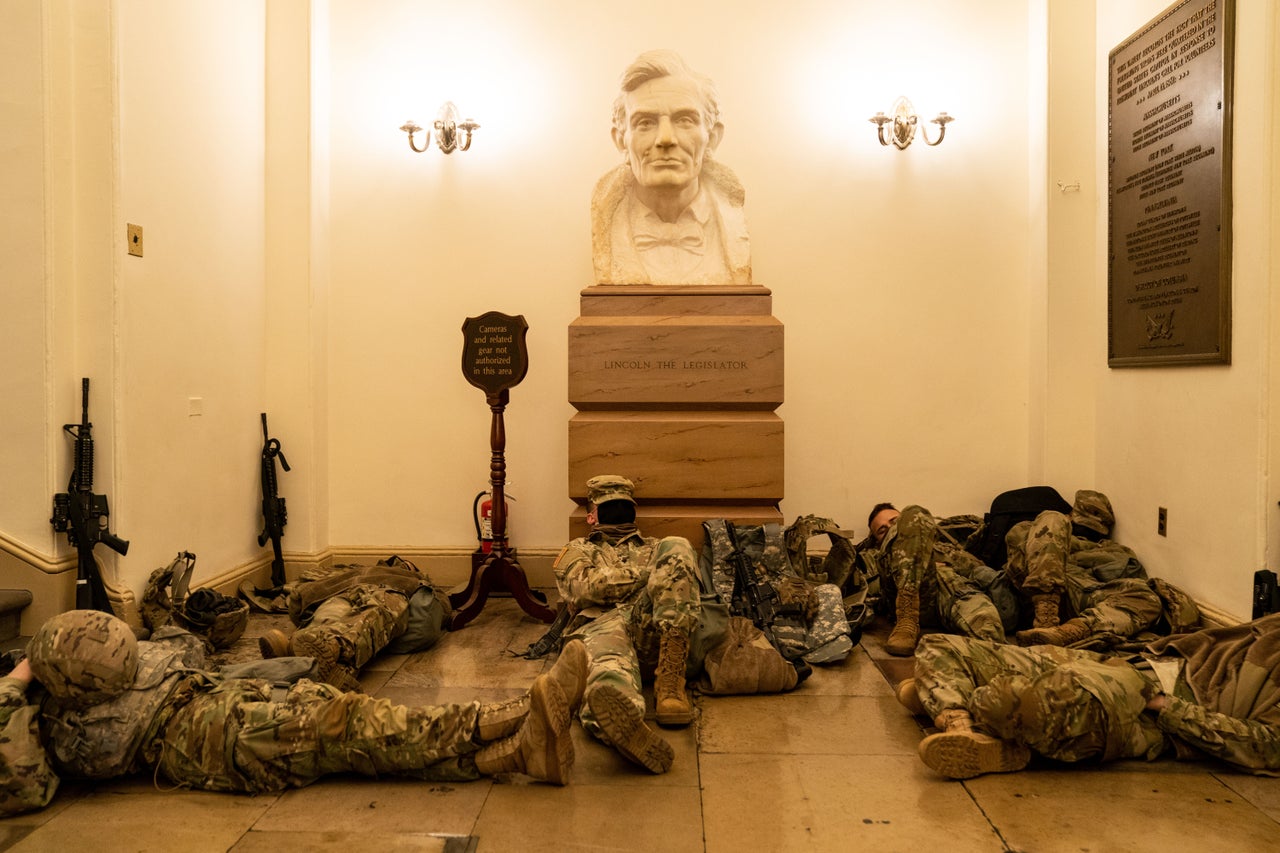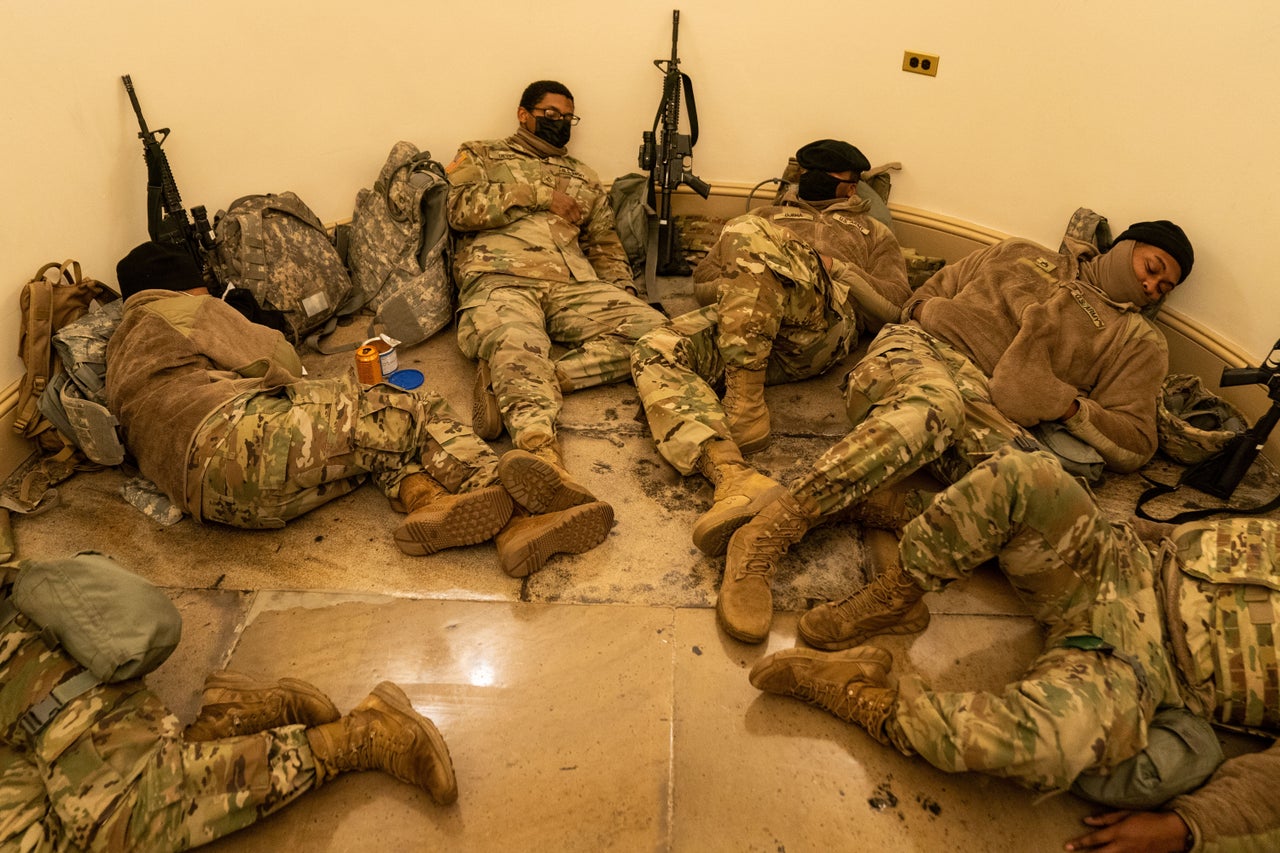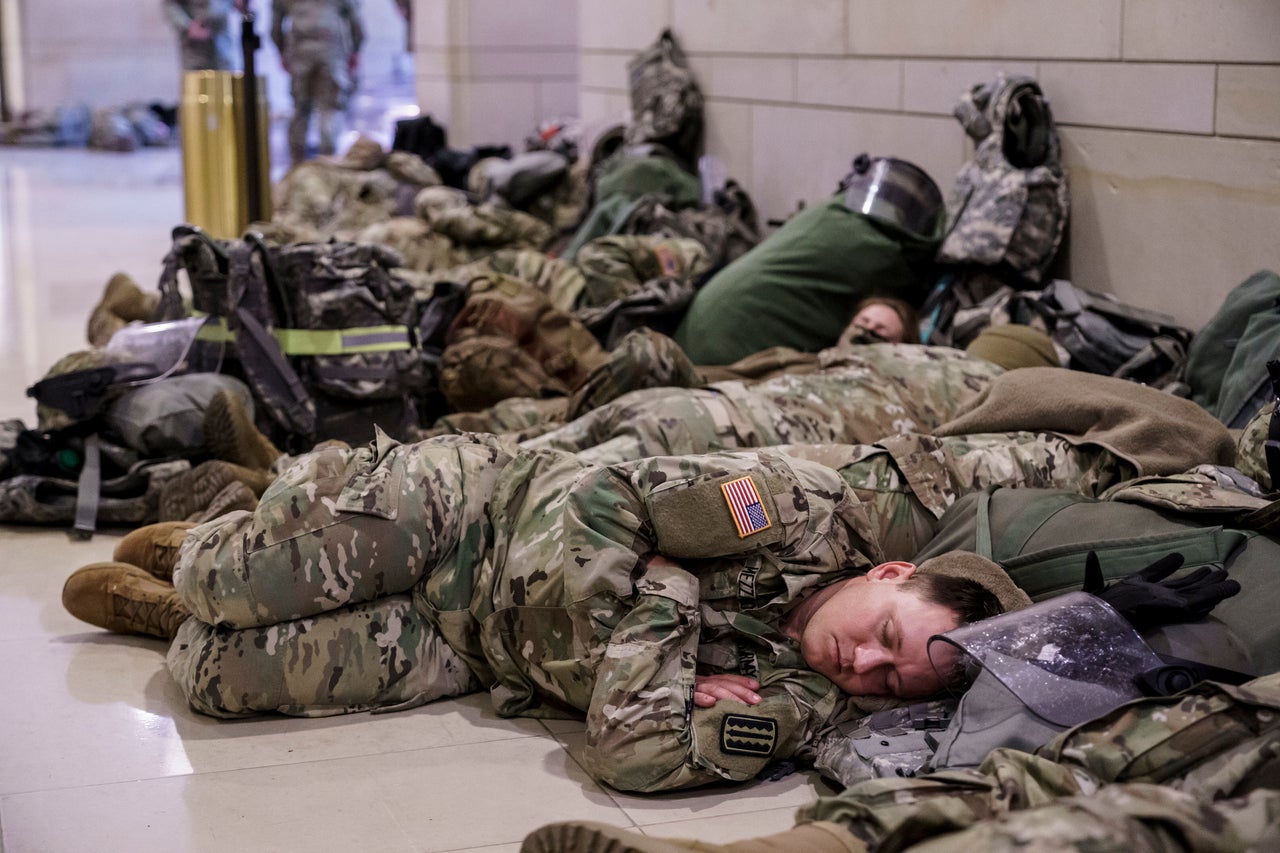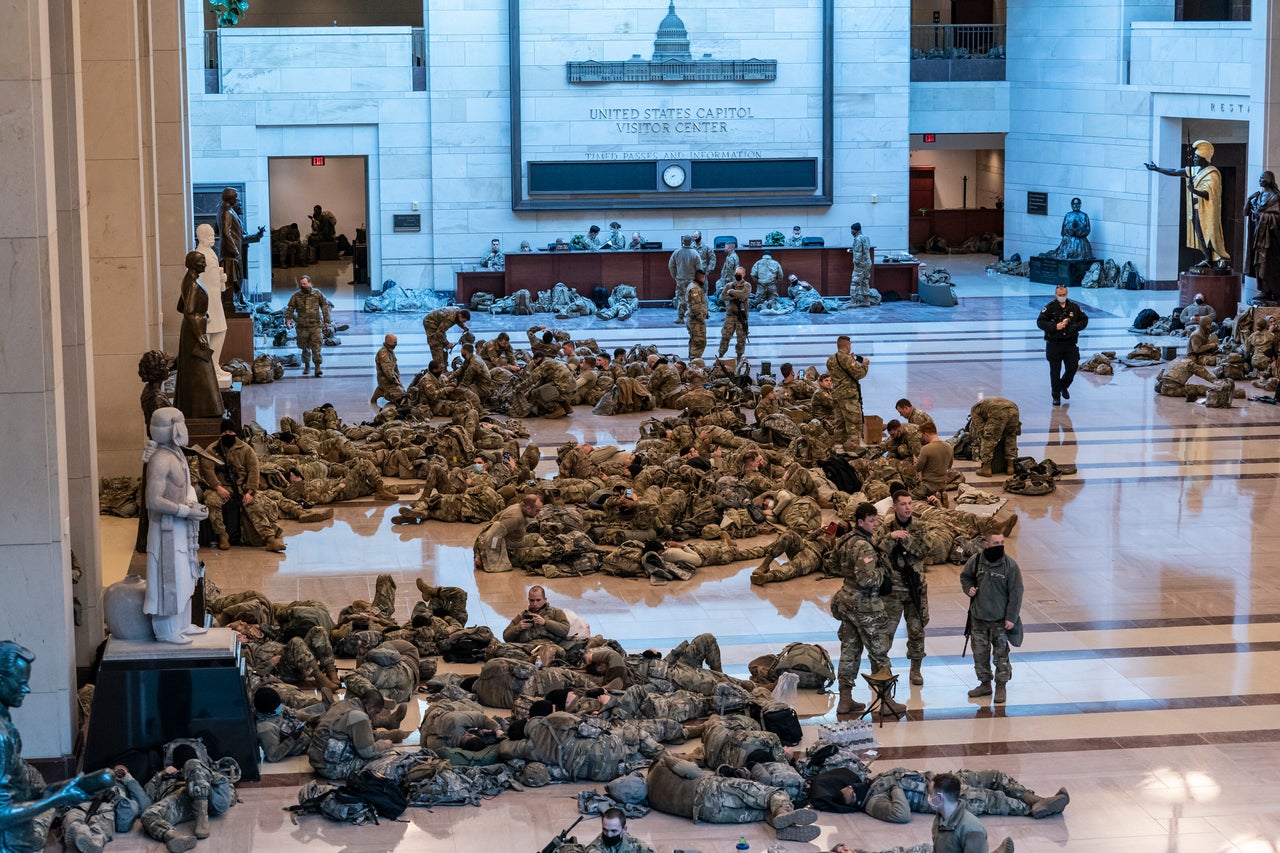 Support HuffPost
The Stakes Have Never Been Higher
Popular in the Community