WASHINGTON -- The background check compromise set to be introduced on Thursday will explicitly bar public officials from creating a national gun registry, penalizing those who do with a felony charge carrying a prison sentence of up to 15 years.
That language of the bill is still being crafted. But multiple Senate aides briefed The Huffington Post on that specific provision, which was included to alleviate the concerns of pro-gun advocates who have warned that any expansion of background checks would pave the way for a registry.
In actuality, a federal registry of gun ownership is already prohibited under law. But the lawmakers crafting a compromise -- Sens. Joe Manchin (D-W.Va.) and Pat Toomey (R-Pa.) -- wanted to ensure a smoother passage for their bill, so they made the punishment more severe. In addition to a potential jail sentence of 15 years, officials who create a gun registry or misuse federal records on gun sales or ownership would face a monetary fine.
"Pat and I were very clear to make sure that we protected the rights of law abiding gun owners and clarified a lot of things that have been misinformed or basically not clarified enough," Manchin said during a Thursday appearance on MSNBC's "Morning Joe."
"Right now, the law is ... the federal government cannot do a registry. We doubled down on that and made stronger penalties -- a felony -- if any law enforcement or anybody tries to do a registry for the federal government," he said. "So we basically strengthened the ability for them not to be able to do it and for us to be able to protect our rights."
"There is no place in the federal government where you can go, not a single place, and find out everybody who owns a gun," Vice President Joe Biden said in a separate segment on the program.
Both Manchin and Toomey's offices told The Huffington Post that they expected to have final language for their background check compromise on Thursday afternoon. They have to move swiftly; Sen. Majority Leader Harry Reid (D-Nev.) will be filing cloture to bring gun legislation up for debate and amendment at 11:00 a.m. Democratic aides expect that he will have the 60 votes necessary for passage.
Once over that hurdle, the Manchin-Toomey compromise on background checks will likely be the first amendment considered by the Senate. Whether it will have the necessary 60 votes remained unclear as of Thursday morning.
Support HuffPost
The Stakes Have Never Been Higher
Before You Go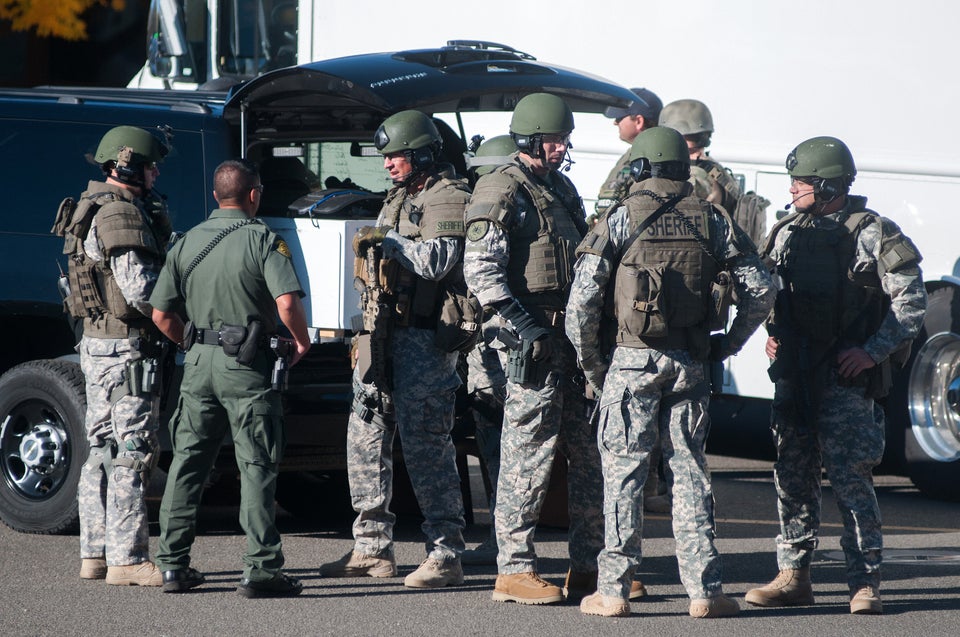 Shootings In America
Popular in the Community