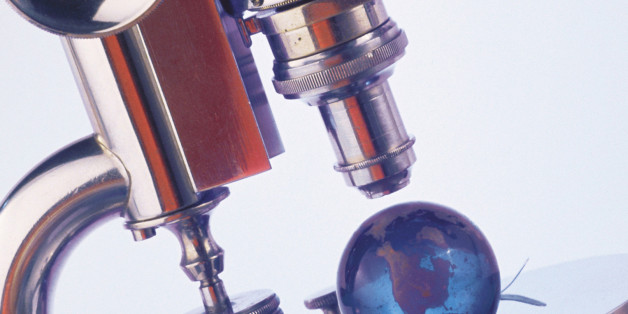 Scientists, students, consumers, and citizens, beware: last month, the U.S. House of Representatives approved the introduction of legislation that would require the National Science Foundation to award grants only for research projects that the agency can certify as being "in the national interest. " HR 3293 - introduced by Lamar Smith, of Texas, on Feb 10 of this year -- -- or the "Scientific Research in the National Interest Act" - is a very big deal. Fred Basken sounded the alarm to the research community, on the new proposed "national interest" certification for NSF funding, in the Chronicle of Higher Education recently.

The notion of applying a "national interest" criterion in funding decisions decapitates the scientific process and undermines public trust. Such legislation threatens to weaken a program that is a model for the rest of the world.

The mission of NSF as envisioned in its authorizing legislation is "to promote the progress of science; to advance the national health, prosperity, and welfare; to secure the national defense..." Congressional founders of NSF recognized that the progress of science, pursued independently of outside pressures, is inherently in the national interest.

Why fix what's not broken? The transparency of the current, independent funding model is a triumph: it is viewed by funding agencies around the world as the gold standard for choosing the best science. All proposals submitted to NSF are reviewed externally by experts from the scientific community. They are asked to score proposals based on two criteria: the potential for transformative advancements in knowledge and the broader impacts of the research. But the new legislation endangers NSF's well-developed process for scientific review by far more narrowly defining what types of research are in the "national interest."

One obvious reason this is a bad idea, is that history shows how poorly and awkwardly "national interest" and science are welded together at any given time. Research in human genetics, for instance, has been seen by some as a moral quandary and by others as a potential scientific revolution. If early detractors had derailed its funding, we would have missed out on or delayed some of the greatest advances in medicine today. The field of alcohol and addiction research offers another example of how only history shows, in hindsight, what outcomes emerged from study; the conventional wisdom of the 1950s identified alcoholism and drug addiction as moral failings, not medical issues. The cultural assumptions of the 1950s would not have supported funding of the study of these dependencies. Today, though, thanks to more research, we know much more about the neuroscience behind addiction. Political leaders make decisions based in part on public opinion but funding science based on popular beliefs or conventional wisdom would prevent us from pursuing curiosity-driven and/or counterintuitive avenues of research today that could become scientific breakthroughs or innovations of great national interest tomorrow.

The new legislation is even more troubling when you consider that, for the first time ever, the 2016 House budget bill dictates funding levels for each of the scientific disciplines that the NSF funds. Funding for the social sciences was cut dramatically because of a misguided perception that research on people is "soft" science compared to the "hard" disciplines such physics or chemistry. But "soft" sciences often yield hard facts and solid advances. Advances in drug discoveries are being made by collaborations between biologists and computational linguists who are using some of the same tools for their work. Social science ethnographers who want to know about what it means to be the 'other' in a majority society, are producing important insights about the timely issues of immigration and terrorism.

Even more serious is the impact of political pressure on funding, which sets a dangerous precedent by putting politicians in charge of determining the future direction of scientific inquiry. NSF funding for the geosciences, for instance, was disproportionately cut; that is also the discipline in which climate change research is embedded. Climate scientists and their data have recently been subjected to direct political pressures, such as subpoenas, from other elected officials, as US News has reported. Such pressures have a chilling effect on research.

The House legislation fails to recognize that it is the progress of science itself, pursued objectively, that is truly "in the national interest. "That is because of the fortuitous nature of how scientific discovery works: many positive products and processes that we enjoy today resulted from a search for something else altogether and were not the original goals of the investigation that led to their discovery. The discoveries that made possible the world wide web, for instance, arose out of particle physics research about the origins of the cosmic Big Bang. By definition, cutting-edge research turns conventional thinking upside down. That is precisely why new discoveries are inhibited by attempting to impose an agenda from the outside. Indeed, had this new requirement been in place previously, it would have stifled some of the most important research of the last half-century.

Scientists at research institutions across the nation are committed to finding the truth wherever the facts may lead them. Wouldn't our policies be better informed by facts garnered through research? Rather than attack each other about whom to blame for climate change, isn't our true "national interest" served by more basic research about its magnitude and its origins? Rather than vilifying entire races, religions, or global regions, wouldn't our true "national interest" benefit from access to solid research on religious and cultural norms, and political dynamics, in parts of the world which could become partners, or that are emerging as possible threats? Public policy can only be strengthened by knowledge gained objectivity through free scientific inquiry. Let's not politicize independent research and close down the spirit of free inquiry that is the hallmark of the open society we live in.
Sacha Kopp is a particle physicist and Dean of the College of Arts and Sciences at Stony Brook University. David Conover is a marine scientist and Vice President for Research at Stony Brook University.
Calling all HuffPost superfans!
Sign up for membership to become a founding member and help shape HuffPost's next chapter