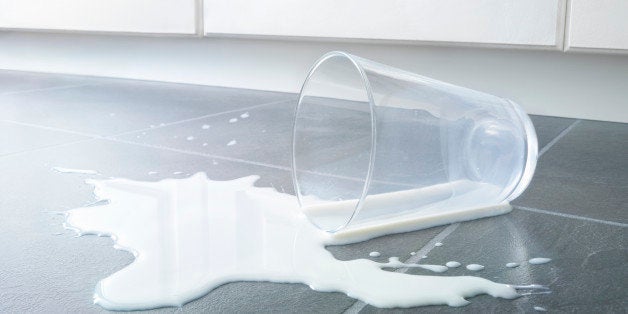 June 13 is Kitchen Klutzes of America Day -- the time to recognize that everyone screws up in the kitchen now and again, and it can sometimes be hilarious. We all make mistakes, and professional chefs are no exception. Fortunately for home cooks and restaurant chefs alike, most cooking mishaps will go unseen, and hopefully even unnoticed, by the rest of us. What happens in the kitchen stays in the kitchen (at least we hope!), and either there is time to start over and try again, salvage what you can and recuperate from the screw-up, or at least apologize but leave the mess under wraps.
This is not the case for food TV stars filming live TV. What happens on screen stays on screen -- and in the memories of viewers -- FOREVER. When Giada sliced her finger on live TV during a Thanksgiving Day special last year, a lot of people saw, and there was no way to cover it up. Screw-ups like this might seem like shameful disasters for cooking stars, but they're oddly comforting for the rest of us. They humanize these media moguls, reminding us that everyone makes mistakes, even the big shots.
Kitchen Klutzes of America Day is the perfect time to remember that we're all only human, and that it's okay to mess up in the kitchen. Making a mistake in the kitchen is a great way to learn, and it may also lead to unexpected discoveries. There's no reason to cry over spilled milk, in other words. It's important to laugh at it, learn from it, and carry on.
In honor of his Kitchen Klutzes of America Day, here are eight hilarious videos of food TV stars screwing up big time.