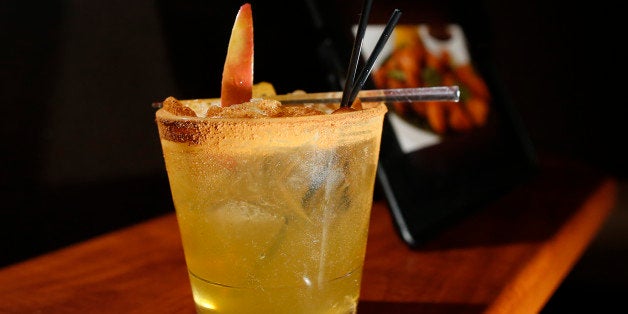 Happy National Margarita Day!
It turns out this boozy holiday is probably less "time-honored tradition" and more "recent invention of the spirits industry." A hint that it doesn't have much of a history: we tried to uncover its origins on the official National Margarita Day website and found little more than a video of a puppet with an odd accent who says that we need margaritas more in the winter than in the summer.
Either country's claim is plausible. Cocktail culture first emerged in the United States, and tequila first began flowing across the border in mass quantities sometime in the early 1900s, as Mexican industry modernized and railroads connecting the two countries were completed. A "mezcal brandy," as tequila was then sometimes called, won an award at the Chicago World's Fair in 1893, according to The Complete Book of Spirits, by Anthony Dias Blue.
Tequila is undisputedly a Mexican liquor. It was invented after the Spanish conquest, when people of colonial Mexico applied the art of distillation to pulque, a locally made fermentation of agave nectar. But large swaths of Americans have made their way to Mexico for about as long as the United States has existed as a country, so it wouldn't be surprising to find that the cocktail template that the margarita is based on -- spirit + citrus + sweetener -- traveled with them.
Cocktail historian David Wondrich suspects as much. By about 1929, a U.S.-financed resort outside Tijuana had begun serving a house drink called the "Sunrise Tequila," Wondrich writes in his book Imbibe. The cocktail consisted of tequila, lime juice, grenadine, creme de cassis, ice and soda -- a variation of a U.S. cocktail called the "daisy," which had multiple iterations. Wondrich turned up references shortly thereafter, in the 1930s, to a more generic "tequila daisy."
"If they were drinking them old-school, you see, they were drinking tequila, orange liqueur, lime juice (much more common than lemon in Mexico), and maybe a little splash of soda," Wondrich writes. The Spanish word for "daisy" is "margarita."
Ultimately, the margarita is an amalgam of U.S. and Mexican culture, impossible to conceive in one country without the influence of the other. So raise a glass to the border, where U.S. and Mexican cultures most closely meet. It's an amazing place.
There's a whole lot of variations out there, but if you're planning to make one at home, this is the classic formula upon which the new concoctions are based.
1.5 oz. blanco tequila
.75 oz. orange liqueur (triple sec or Cointreau)
.75 oz. lime juice
1 teaspoon agave nectar, optional
Garnish with a lime wedge and, if you like, salt the rim. Strain into a cocktail glass or serve over ice in a rocks glass.
No need to use a fancy tequila, since it will be drowned in juice and liqueur, but make sure to get 100 percent blue agave. Espolón or Milagro Blanco will do the job for a reasonable price. Here's a few other recommendations.
Support HuffPost
Every Voice Matters
Before You Go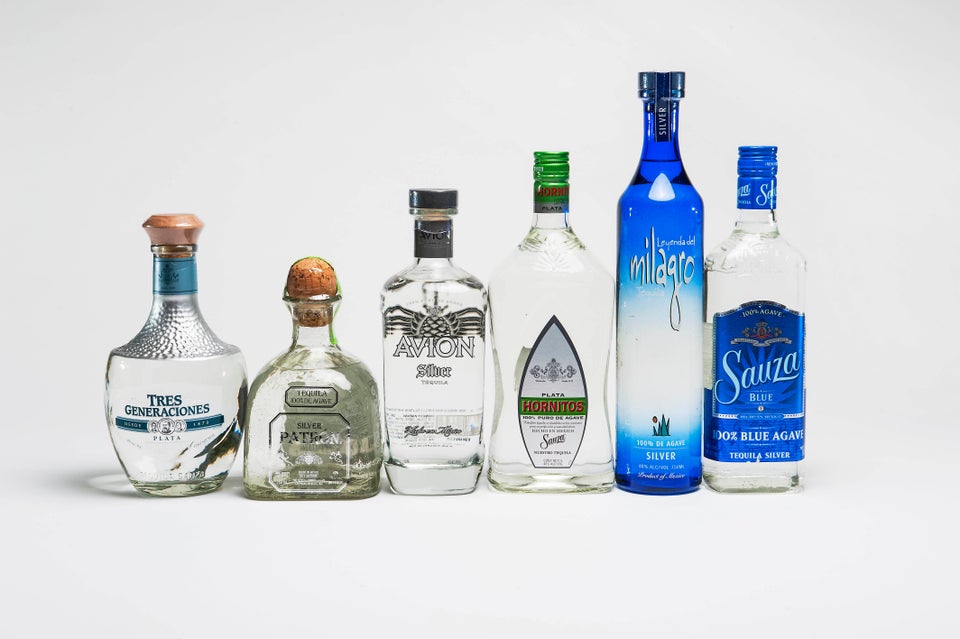 Cinco De Mayo Margarita Taste Test
Popular in the Community