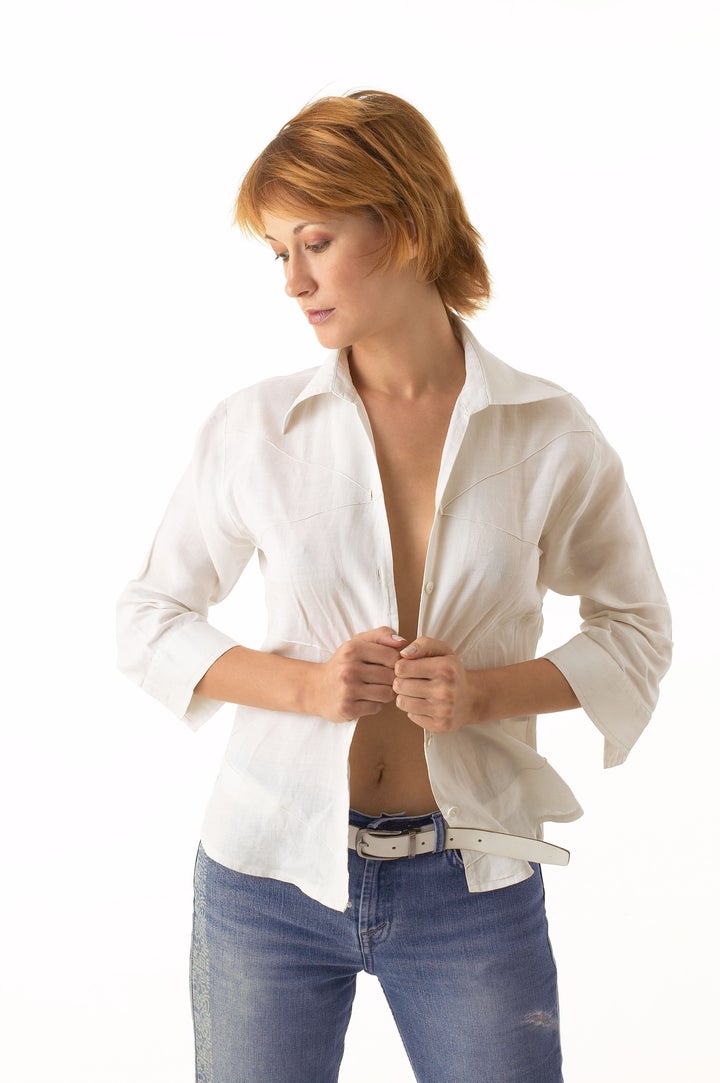 I spent the decade of my 20s braless, which I suspect qualifies me to speak on National No Bra Day -- an event officially being celebrated today. While Cynical Me normally thinks things like National Days of Anything are just a ruse to sell something -- National Secretaries Day has to be an invention of the greeting card and flower-delivery industries -- National No Bra Day resonates deeper with me.
Reader, I spent a dozen years bra-free and trust me, it was all about comfort. While I may have burned my bras in the 1960s and early 1970s as a political statement -- I wore the hippie uniform proudly, and that didn't include a bra -- I quickly learned a more practical lesson from the experience: Once you put them on, bras just aren't all that comfortable, especially if you have actual breasts. (You size A cups may feel free to leave the post now, since you likely won't have a clue what I'm talking about.) Underwires cut and leave marks; straps dig into your shoulders and at the end of the day, your back and neck hurt.
I could have happily gone braless my entire adult life, but my entry into the corporate work world (and our exit from the Vietnam War and the protest culture it inspired) pushed me into the brassiere department.
Even today, I've been known to unhook my bra right after my seatbelt when I pull in the driveway after work. My kids know to scurry out of my way as I beeline to the bedroom closet and I slip my arms out of my bra much like Houdini escaping the chains in his underwater chamber. There is no longer any political statement involved. My boobs haven't been sexually objectified all day. They just feel better unbound. Underwires -- a de rigour feature of bras for women of a certain age -- are something I suspect date back to the caveman days where they were probably constructed out of thorny twigs; they haven't been much improved upon since their original design.
Yep, I pretty much hate wearing a bra. In fact, hating bras is about the only thing Britney Spears and I have in common.
But still, I'm comfortable heralding the entrepreneurial efforts of a 19-year-old from California who prefers to go by the online name of Anastasia Doughnuts. Ms. Doughnuts dreamed up National No Bra Day last year and even she was surprised by how quickly it went viral: 400,000 people worldwide participated in her Facebook eventLINK.
Interestingly, there's nothing political about National No Bra Day, she says. Not even a little "my breasts are beautiful" self-esteem message for those of us who wear them around our waists? Nope, she told The Huffington Post, for her, it's all about breast cancer awareness. While not a breast cancer survivor herself, she has several friends battling the disease and wanted a way to stand in solidarity with them and remind women to get themselves checked regularly.
Fair enough, and unquestionably a good cause. And being a good entrepreneur, she sells t-shirts on her site in support of National No Bra Day -- although so far none of the money she makes is going toward any breast cancer project; I suspect the organizers of National Secretaries Day are nodding in approval.
Related
Popular in the Community