Andy Warhol said everyone gets 15 minutes of fame, but if you ask one-hit wonders, they'll say you're lucky to get 3 minutes and 30 seconds.
Before reality TV started turning ordinary folks into stars, there was no faster path to the peak of celebrity -- and no more direct route back to the depths of obscurity -- than being a one-hit wonder.
Granted, there are probably good reasons why folks like Los Del Rio, the two middle-aged Spanish guys who took "Macarena" to No. 1 in 1996, never followed up their big hit, and the world was surely okay with making C.W. McCall's 1976 hit "Convoy" the only No. 1 song dedicated to CB radio.
But we come here to praise one-hit wonders, not to bury them. For every one-and-done novelty like "Disco Duck" by Rick Dees or annoyingly catchy and cloying tune like Charlene's 1983 smash "I've Never Been To Me," there is a stone-cold classic like "Funkytown" by Lipps Inc. or "Sex And Candy" by Marcy Playground.
Music writer Steve Rosen thinks all of them have a place and deserve a special day: Sept. 25 to be exact, which he declared as National One-Hit Wonder Day in 1990.
Rosen has a special love for those acts who came in, made their statement and didn't hang around -- even the embarrassing songs like the aforementioned "Macarena" or even "Afternoon Delight" by the Starland Vocal Band.
"You have to take the kitsch with the classics," he told HuffPost Weird News. "It's interesting to hear a song like 'Disco Duck' and wonder what people were thinking."
While many people associate the phrase "one-hit wonder" with what they were doing when songs like "Seasons In The Sun" by Terry Jacks (1974) or "Unbelievable" by EMF (1991) were big on the charts, Rosen believes their heyday was the early years of rock.
"Back in the 1950s and 60s, independent record labels ruled rock and there were all sorts of avenues where a catchy song could get played on the radio," Rosen said. "It left a lot of good music, more than we probably can catalog."
Rosen stopped openly promoting National One-Hit Wonder Day in 2001 after the 9/11 attacks, but the day has lived on without him.
"I was driving from Los Angeles to Las Vegas one time on Sept. 25 -- which is also my birthday -- and I heard a disc jockey announce it was 'National One-Hit Wonder Day,'" Rosen said proudly. "So it's taken a life of its own."
Early on, Rosen had rules about what constitutes a true one-hit wonder.
"I used to be a purist," he confessed. "To me, only a band that had one chart hit and disappeared could count as a one-hit wonder. However, I've modified that opinion. Take Looking Glass. They hit No. 1 in 1972 with 'Brandy (You're A Fine Girl),' and while they had another hit, 'Jimmy Loves Mary Anne,' a year later, it only went to No. 33.
"So, no, the letter of the law says they weren't one-hit wonders, but the spirit of the law says they were because no one is calling a radio station asking to hear 'Jimmy Loves Mary Anne.' People don't remember the follow-up hit, they remember the impact of the first song," said Rosen.
SING ALONG TO GREAT (AND NOT-SO-GREAT) ONE-HIT WONDERS -- AND UPLOAD YOUR FAVES! (Story continues below)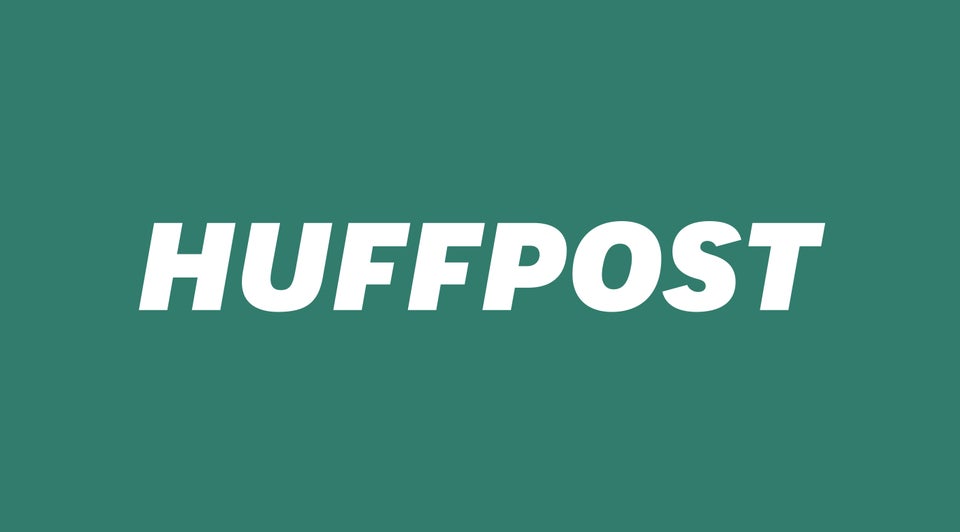 Former Looking Glass leader Elliot Lurie, who wrote and sang "Brandy," understands why he gets lumped into the one-hit wonder box, but has this philosophy: "One is better than none."
"If you know the technical definition of a one-hit wonder, we don't qualify, but 'Brandy' just keeps coming back. I don't take offense to the term. 'Brandy' still has an impact and it worked. All the parts came together. If I knew how to do it again, I would," Lurie said.
By the same token, Rosen doesn't consider the Grateful Dead or Jimi Hendrix to be one-hit wonders, even though they had only one song each that hit the top 40 charts.
And then there are those musicians who have recorded more than one one-hit wonder. For instance, British singer Tony Burrows sang lead on five early 1970s pop classics: Edison Lighthouse's "Love Grows (Where My Rosemary Goes)," White Plains' "My Baby Loves Lovin'," The Pipkins' novelty song "Gimme Dat Ding," The First Class' "Beach Baby" and The Brotherhood of Man's "United We Stand."
Billy Vera is one artist who gets lumped into the one-hit wonder category because his 1986 No. 1 hit "At This Moment" looms so large in his career.
In truth, Vera had four top 40 hits in the 1960s and 1970s before "At This Moment" was played on the popular sitcom "Family Ties" and hit it big. But he doesn't mind being miscategorized as a one-hit wonder.
"It doesn't bother me. Every time it gets used -- even on a one-hit wonder special on VH-1 -- I make money," said Vera, who is able to look bemusedly at the one-hit wonder tag because he's had a long, varied career that has included writing hits for Dolly Parton, leading the house band on George Lopez's recently canceled talk show and producing reissue albums of his favorite bands.
Vera also doesn't think having just one hit is a bad thing.
"A lot of people only have one great hit in them," Vera said. "I suspect many of those one-hits were huge, and there is nothing harder to follow than a big hit because expectations are so high. Sometimes, the follow-up is just a rewrite of that big hit."
Steven Greenberg is another musician who knows the elusive joy of having that one big moment. In 1980, he was the mastermind behind Lipps Inc., which gave the world one of the all-time great one-shots with "Funkytown," a dance hit that is still played regularly all over the world.
"I don't mind having that one hit," he said. "I call it 'one-hit wonderful.'"
Greenberg won't discuss how much money he's earned from the song, except to say it's allowed him "some creative freedom." For instance, he was able to produce and direct a 1998 documentary called "Funkytown," which followed the careers of five bands from his home town of Minneapolis.
"[The song] is a nice calling card with a certain segment of the population," Greenberg acknowledged. "Everyone has a positive response to it. It opens doors."
Pop culture historian Brent Mann worked in radio during the 1980s, a fertile period for one-hit wonders like Thomas Dolby, Dexys Midnight Runners and even Jump N' The Saddle's Three Stooges-themed novelty "The Curly Shuffle."
"Every time I played a one-hit wonder, the phones would ring," said Mann, author of the 2003 book "99 Red Balloons And 100 Other All-Time Great One-Hit Wonders."
Although Mann is a lifelong lover of one-hit wonders and considers Marc Cohn's 1991 hit "Walking In Memphis" to be the pinnacle, he is pessimistic about the future of this unique part of pop culture history.
"If a radio station can break a song, it gives hope to indie labels, but the formula for ranking has changed," he said. "Now a song can be a hit, but never be played on radio -- like Selena Gomez. She gets tons of downloads, but you won't hear her on the radio."
So if one-hit wonders are a dying breed, Mann believes they should be enjoyed and celebrated -- especially on Sept. 25.
"I say go to YouTube -- it's now the world's largest jukebox -- and plug in Thomas Dolby's 'She Blinded Me With Science,' Katrina and the Waves' 'Walking On Sunshine' and even Rick Dees' 'Disco Duck,' and just enjoy."