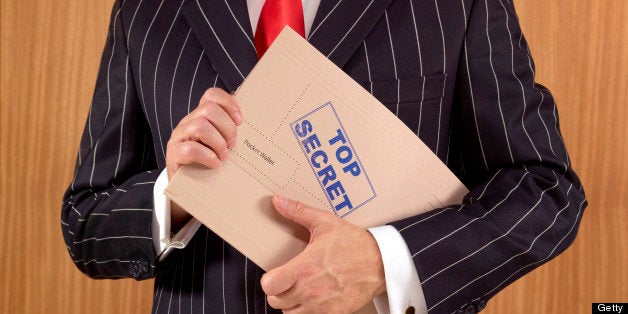 WASHINGTON -- A leading opponent of the effort to legalize same-sex marriage in Maryland used a high-profile congressional hearing Tuesday to allege that the Internal Revenue Service leaked a list of its donors to an adversarial group just as it was mounting a campaign to put gay marriage on the ballot.
John C. Eastman, chairman of the National Organization for Marriage, told the House Ways and Means Committee that the disclosure of its tax records last year may have chilled potential donors. He called on lawmakers to investigate how the documents became public.
"You can imagine our shock and disgust over this," said Eastman, a law professor at Chapman University in California. "We jealously guard our donors as almost every other nonprofit does, particularly on the issues that we deal with, which are so contentious."
The group -- which has fought efforts to recognize same-sex marriage in several states -- has made the allegation before. But it received a new level of attention Tuesday as Congress continued for a fourth week to investigate the IRS targeting of conservative groups that were seeking nonprofit status.
Eastman was one of six conservative leaders who testified at a hearing that at times became emotional as witnesses described how they felt intimidated by the IRS review of their organizations.
Republicans said they believe the problems are more extensive then was disclosed in a report by the IRS inspector general last month.
Republican Rep. Dave Camp of Michigan, the chairman of the committee, said the witnesses represented "but a small sample of Americans who have been treated differently and discriminated against by their government because of their individual, deeply held beliefs.
"There are many, many more," he said.
Democrats expressed outrage over the scandal and described the witnesses of Tuesday's hearing as victims, but they also began for the first time to push back on GOP attempts to tie the scandal to President Barack Obama.
Several noted that the IRS also targeted liberal groups, though Democrats did not invite any to testify.
"Some of my Republican colleagues have been working overtime to try to paint this as a political conspiracy by the White House," said Rep. Joseph Crowley, a New York Democrat. "There is no evidence tying this to the White House."
The New Jersey-based National Organization for Marriage gave $1.2 million to the Maryland Marriage Alliance, which sought to rally opposition to same-sex marriage in Maryland.
The pro-gay-marriage group Human Rights Campaign posted the NOM's 2008 tax records online last March, days after Gov. Martin O'Malley signed Maryland's gay marriage law.
At the time, opponents of same-sex marriage were preparing a petition drive to put the law before voters on the November ballot.
Marylanders ultimately voted 52 percent to 48 percent to approve the law, and gay couples began marrying in January.
A spokesman at the Human Rights Campaign, which was also involved in Maryland's same-sex marriage fight and contributed money to the effort, did not respond to requests for comment.
Opponents have noted the group was led by a co-chair of Obama's re-election campaign at the time the documents were posted.
An IRS spokesman, reached after the hearing, pointed to congressional testimony last month in which the agency's former commissioner, Steven T. Miller, told lawmakers that the disclosure and others like it were "inadvertent."
Del. Maggie McIntosh, a Baltimore Democrat and a leader of the gay-marriage effort in Annapolis, said the disclosure of the group's finances "had absolutely no impact one way or the other on the outcome of the legislation or the outcome of the election."
But the disclosure did play a role in last year's presidential election. The documents showed that a group tied to Republican nominee Mitt Romney had given $10,000 to the group.
Other witnesses at Tuesday's hearing represented groups that varied in size and mission, including local tea party chapters. All offered similar testimony about an application process for tax-exempt status that they saw as overly intrusive and treatment from the agency that one argued was criminal.
"I honestly have lost sleep in fear of what our government might do next," said Dianne Belsom, president of the Laurens County Tea Party in South Carolina.
Kevin Kookogey, founder of a group called Linchpins of Liberty, said delays in obtaining nonprofit status cost his group a $30,000 grant. He asked why the IRS needed him to identify his mentoring group's members -- many of them minors.
Becky Gerritson, president of a local tea party group in Alabama, choked up while describing a nearly two-year quest for nonprofit status. She told lawmakers she feared that the America she grew up in was "slipping away."
Separately, the Republican-led House Oversight and Government Reform Committee released the findings of an audit by the Treasury Department's inspector general examining the agency's expenditures for employee conferences over a three-year period.
The audit focused on a single meeting in Anaheim, Calif., that cost $4.1 million -- a figure the inspector general argued could have been negotiated down.
"The wasteful Anaheim conference is one example of a culture of excess that plagues the IRS and many federal agencies," said Republican Rep. Darrell Issa of California, the committee chairman. "Taxpayer money meant to pay for a core agency mission, the hiring of more enforcement personnel, was instead spent on a lavish party."
Tribune Newspapers' Washington bureau contributed to this article.
(c)2013 The Baltimore Sun
Distributed by MCT Information Services
Related
Before You Go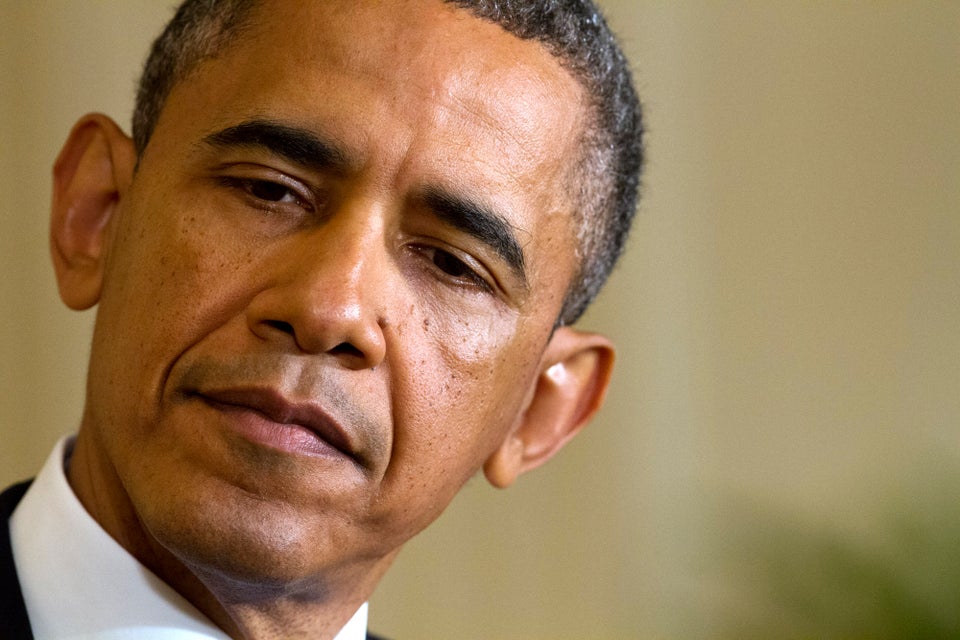 Politicians React To IRS Scandal
Popular in the Community