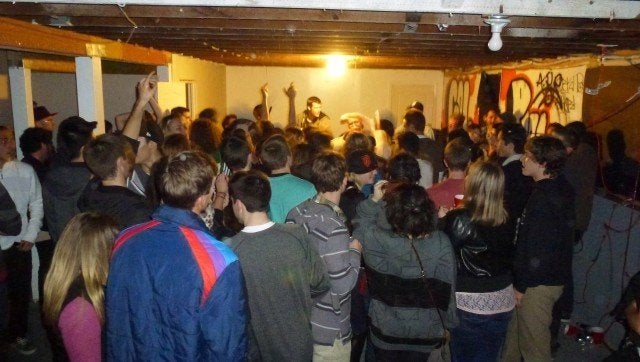 No girls allowed, or at least, not during rush week.
According to M.I.T's newspaper the Tech, the National Pan Hellenic Conference has put a ban on sorority women at fraternity rush events, especially a practice called "rush girls" in which a woman "helps out" during rush. The M.I.T men, for their part, are very unhappy about this, and one Nathan M. Robert, decided to lodge a formal complaint with the institution.
"Personally, I don't think them helping out with our Rush is going to threaten their sorority's single-sex status," he told the Tech.
The National Pan Hellenic Conference, in response, said that any frat that does not comply with their rules will be subject to punishment, including a loss of single-sex status and even some real estate.
Students at the University of Florida also objected to the rule when it was enforced in 2011.
"I think it's a stupid rule," Kevin Stillerman, a UF student, told the Alligator, "We've had girls in the past, so why not have them now?"

Calling all HuffPost superfans!
Sign up for membership to become a founding member and help shape HuffPost's next chapter